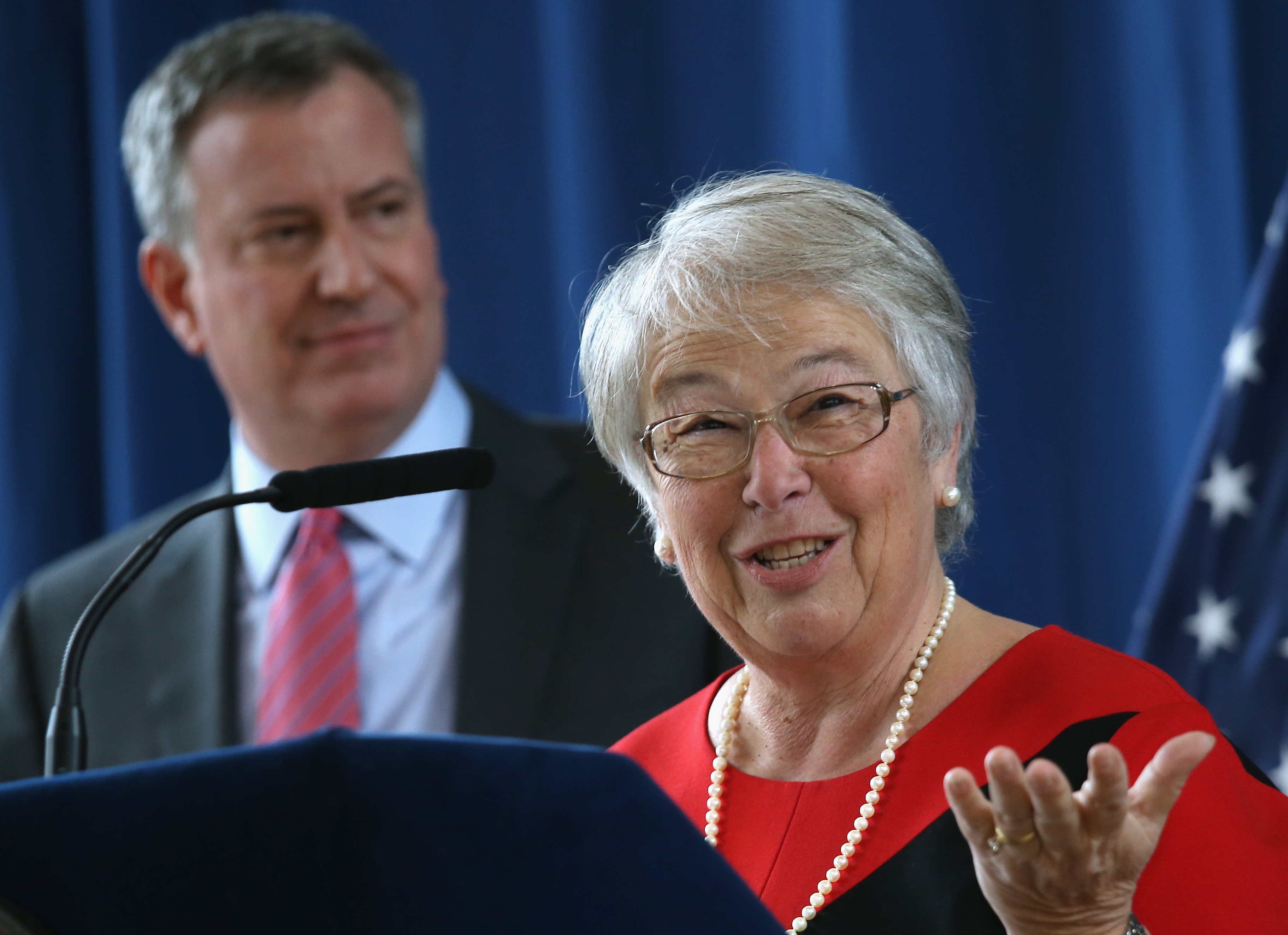 New York City will become the largest school district in the country to give children the day off for two Muslim holidays, Eid al-Firt and Eid al-Adha, next year, Mayor Bill de Blasio and Schools Chancellor Carmen Fariña announced today.
"We made a pledge to families that we would change our school calendar to reflect the strength and diversity of our city. Hundreds of thousands of Muslim families will no longer have to choose between honoring the most sacred days on their calendar or attending school," Mr. de Blasio said in a statement.
It's the fulfillment of a campaign pledge Mr. de Blasio made when he was running for office in 2013, and today the mayor said it reflects the growth of the city's Muslim population. Mr. de Blasio has also expressed support for giving students the day off for Lunar New Year, something for which the city's growing Asian American community has advocated.
Next year schools will close on September 24 for Eid al-Adha. Eid-al-Fitr falls in the summer in 2016, and will be a holiday for any summer school students. The city's school calendar will not use instructional days due to the change, the Department of Education said.
"We are committed to having a school calendar that reflects and honors the extraordinary diversity of our students," Ms. Fariña said in a statement. "Muslim students and their families who observe Eid al-Fitr and Eid al-Adha shouldn't have to choose between an instructional day and their religious obligations. This new addition will also enable a teachable moment in the classroom for our students to learn about religious tolerance and the societal contributions of various cultures."
In the past, many Muslim students simply skipped school to observe the holidays—at P.S./I.S. 30 in Brooklyn, where Mr. de Blasio made his announcement today, 36 percent of students were absent the last time Eid al-Adha fell on a school day.
School districts in Vermont, Massachusetts and New Jersey recognize the holidays, but New York will by far the largest.
The announcement today did not include Lunar New Year, but the Department of Education said it would continue to monitor attendance levels on holidays that fall on schools days, which are excused absences for the children but do cause them to miss class time.
Mr. de Blasio's overture to the Muslim community today comes as he's also working to making inroads with the city's Jewish population. In recent weeks he has made changes to Department of Health regulations to end the use of a consent form for the controversial metzitzah b'peh circumcision procedure, which health officials warn can spread herpes to infants. The mayor also relaxed rules surrounding instruction time in pre-K classrooms to allow breaks for religious children in yeshivas to pray.