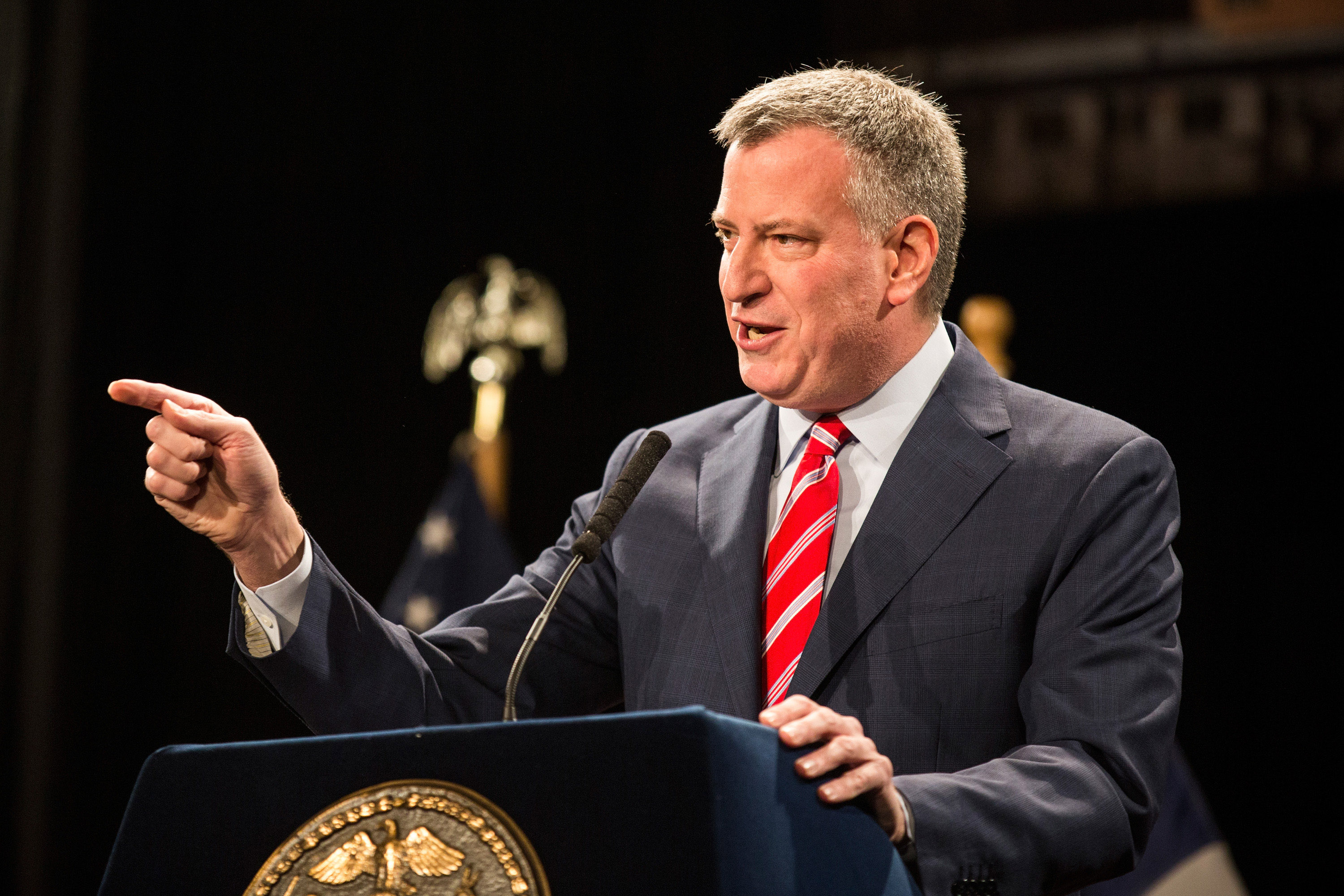 Mayor Bill de Blasio said today the contentious election in Israel will be up to the people of that nation to decide—but told reporters he was surprised by Prime Minister Benjamin Netanyahu's declaration there will be no Palestinian state on his watch.
"I was surprised by Prime Minister Netanyahu's statement about Palestinian statehood. That seems to be a step away from a principle that has been pretty universally acknowledged all over the world as a goal, a two-state solution" Mr. de Blasio said when asked about the Israeli election and whether he was supporting any candidate.
With legislative elections a day away, Mr. Netanyahu told the Hebrew-language website NRG that establishing a Palestinian state would amount to "giving attack grounds to radical Islam against the state of Israel." Mr. Netanyahu went on to say he would not allow for the establishment of a Palestinian state while he is in office.
It's a departure from a 2009 position, when Mr. Netanyahu endorsed the concept of a two-state solution, according to the New York Times. Mr. Netanyahu is trailing in polls and many have posited that he is looking to gain support from conservative voters.
Mr. de Blasio, who plans to visit Israel this summer, has criticized Mr. Netanyahu's speech to Congress—but focused on Republicans, largely avoiding criticism of the Israeli leader. But today he noted that a mediated two-state solution has been something "everyone has supported" in the United States, across Democratic and Republican administrations.
Still, Mr. de Blasio did not say whether he supported a particular candidate.
"Obviously, it's up to the people of Israel to make their own determination," he said.
Ross Barkan contributed reporting.