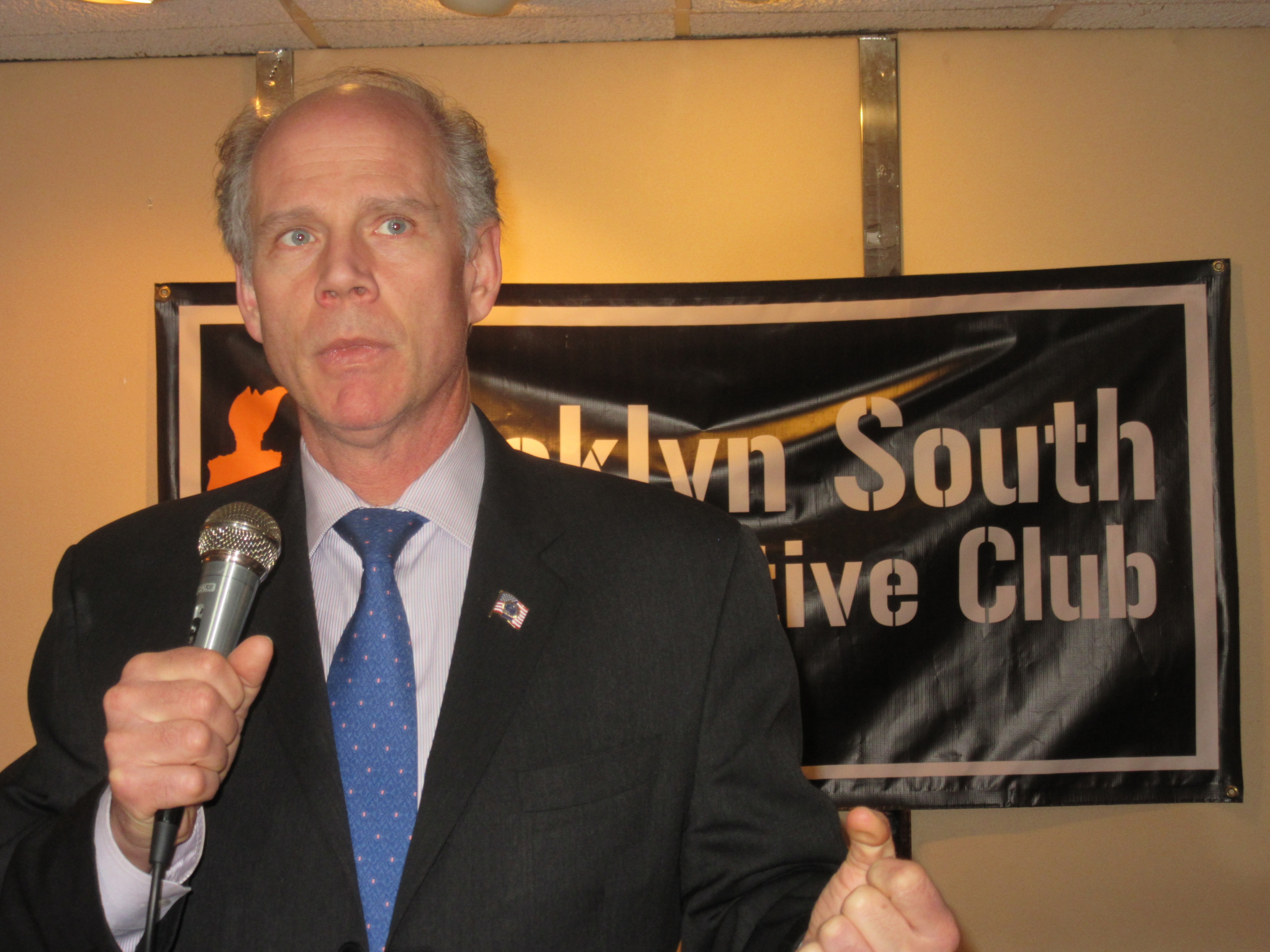 Staten Island District Attorney Daniel Donovan promised Brooklynites last night that if they elect him to represent them in the House of Representatives, he won't follow the example of former Congressman Anthony Weiner of Queens or Christopher Lee from western New York in uploading unclothed images of himself online.
Speaking to the Brooklyn South Conservative Club last night, Mr. Donovan promised he would not be like other politicians if elected to represent all of Staten Island and southern Brooklyn.
"I think people go down there, they get Washington-ized, they forget that three-quarters of a million people sent them down there to represent them. That's why they call it the House of Representatives: you are a representative of the people in your community and I will make you proud," he said. "I will never embarrass you. I've run four times, I've been vetted up and down, there's nothing in my background that's going to embarrass you. And I am too old to know how to put a naked photograph of myself on the Internet."
The district was nationally mocked last year for the ethics problems that forced previous Congressman Michael Grimm to resign in January, and the rhetorical bumbling of Democratic challenger Domenic Recchia. The race received negative attention on programs like the Daily Show.
Mr. Donovan's speech last night marked the second time in the day when Mr. Donovan and his Democratic opponent, Brooklyn Councilman Vincent Gentile, were scheduled to be in the building at the same time. Mr. Gentile departed a Democratic Party function at the same catering hall as the Brooklyn South Conservative Club roughly 20 minutes before Mr. Donovan arrived.
Mr. Donovan was scheduled to testify before Mr. Gentile and other Council members at City Hall that afternoon, but instead attended a funeral for a Staten Island judge.