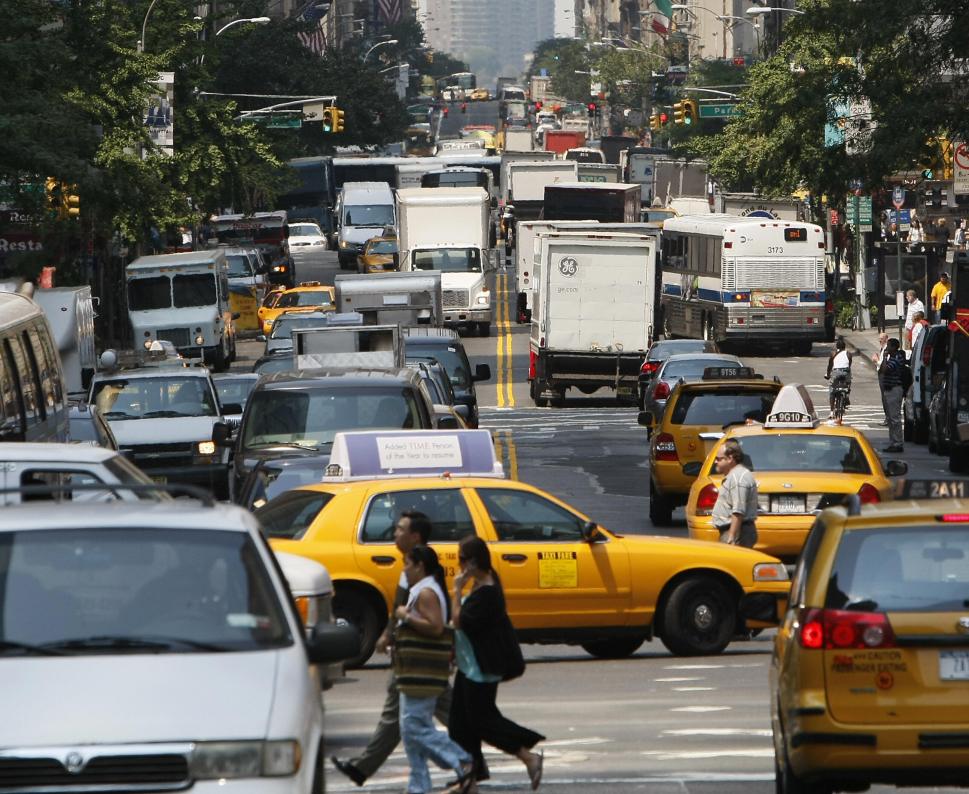 Like his immediate predecessors, Mayor de Blasio is determined to make the streets of New York safer. But he's not simply talking about police work. The mayor wants to see traffic fatalities reduced to zero by 2024, a commendable and ambitious goal. Last year the figure was 248.
Making the city's streets safer for pedestrians, bikers, passengers and other drivers won't be easy. But it certainly would help if the reckless drivers were held more accountable for accidents leading to a death or serious injury.
New York is perhaps the only world-class American city that has not yielded entirely to the whims of the automobile. The city's commitment to a more-diverse street life was made that much stronger during the Bloomberg years, which saw the introduction of bike lanes and outdoor plazas. Mr. de Blasio's admirable Vision Zero plan is another step in the proper direction.
But achieving the mayor's goal won't be possible unless the criminal justice system takes death by automobile much more seriously.
---

New York is perhaps the only world-class American city that has not yielded entirely to the whims of the automobile.

---
Here's a relatively simple start that would dramatically change the culture of street life in New York: Enforce laws requiring drivers to yield to pedestrians in cross walks. Had a Brooklyn motorist obeyed that fundamental rule of the road, 14-year-old Mohammad Naiem Uddin would still be alive. Instead, the Brooklyn Tech student died last year after being struck in a crosswalk—in other words, while he had the right of way.
The driver involved in the incident was charged with a felony, but far too many "accidents" are treated as if they are unavoidable tragedies rather than possible crimes.
What's more, regulatory bodies, cab owners and livery car services need to be far more proactive in ensuring passenger and pedestrian safety. The death of CBS correspondent Bob Simon in a livery cab last month offered a glimpse of the everyday dangers lurking on New York's streets. Simon's driver had had his license suspended nine times and may have suffered from a physical disability that ought to have kept him off the road.
Things may get even worse for bikers, pedestrians and passengers if the London ride-share firm Addison Lee succeeds in breaking into the New York market. The company's former chairman, John Griffin, once said that cyclists had nobody to blame but themselves for collisions with a motor vehicle.
That sort of attitude will not move the city closer to Vision Zero.
In addition to stricter enforcement of traffic laws and more-aggressive prosecution of drivers who kill or injure other people, the city itself should undertake a public relations effort to shame reckless drivers. Why not? Thirty years ago, few dog owners cleaned up after their pets and nobody thought it was socially unacceptable. Try that now.
Drivers in New York have to realize that they do not, in fact, own the road. Until that happens, Vision Zero will be just another fine-sounding but unattainable goal.