Of course no one is obligated to put out music if no binding contract exists. And the state of the music business in 2015 is reason enough for anyone to take a permanent vacation from recording. Still, several attention-grabbing rap artists have continued to keep their names ringing without ever releasing official solo albums. The anticipation has sparked intense Facebook debates, impassioned blog posts, and probing questions during interviews.
This time around we give you the Observer's takeaway on eight branded names in hip-hop that have yet to put out a signed debut release. It's just as subjective as our list of the 10 best hip-hop albums of 2014, so by all means get angry and let us know what artists we overlooked.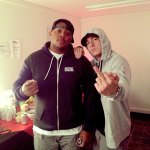 1. Denaun Porter/Mr. Porter
The Dirty Dozen member, frequent Pharoahe Monch collaborator and prolific producer, singer and rap artist from Detroit has no shortage of drive. Mr. Porter, who co-produced Eminem's first album Infinite (1996), among other major-label and independent projects, gave fans a strong indication that something was cooking after he left D12 on a two-year solo mission. A debut project titled tHe mEmO was first announced in 2012, followed by a 2013 mixtape to be called Nine. But Mr. Porter's departure from the mothership never yielded a solo release. In late 2014, he rejoined D12 under the group alias Kon Artis and was featured on Shady Records' recent release Shady XV. That left many wondering if and when the Eminem hype man will surprise with a delayed solo release.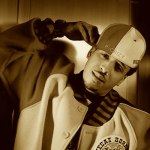 2. Peedi Crakk
The proud North Philadelphia native and State Property member signed to Roc-A-Fella Records in 2001 with the support of his high-school friend Freeway. That led to cameos on Jay Z and Beanie Sigel albums along with two State Property releases. But due to label politics and inner-crew tensions, no solo project materialized. Nevertheless, Peedi Crakk, known in some circles as Peedi Peedi, remains an underground icon in his home city with bootlegged mixtapes still being made and sold in his honor. The Roots have booked him on more than one occasion for feature appearances and talks soon began about Peedi joining the iconic Philly hip-hop collective. But as of now, neither that nor an official debut release has been announced.
3. Despot
The Run The Jewels affiliate and former Definitive Jux artist from Queens is admittedly taking his time with the release of his first solo album. At a November 2014 concert in Hell's Kitchen headlined by hip-hop sensations El-P and Killer Mike, Despot told a cheering crowd that he owed them a full album and would get back to working on it right away. Some have heard that before. The 32-year-old rapper and co-owner of the nightclub venue Santos Party House may have other priorities, but that's not keeping his fans and 15,000 followers on Twitter from asking when his debut album will finally come.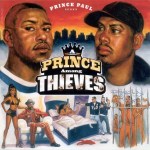 4. Breeze Brewin (The Juggaknots)
The Juggaknots frontman and Manhattan native became a cult favorite in the mid-'90s with his group's white label EP on Bobbito Garcia's Fondle 'Em Records. Breeze Brewin later teamed up with super-producer Prince Paul for the critically acclaimed album A Prince Among Thieves (1999), before he went off the radar for several years. Following that hiatus came a Juggaknots re-release in 2003, a B-sides compilation in 2004, and a sophomore group album in 2006. Since then, Brewin has gone back to making music on a sporadic basis. The 2008 breakup of the Weathermen—the underground hip-hop collective that also included El-P, Cage, Camu Tao, Tame One, Aesop Rock and Yak Ballz—added to the silence. Someone open a window.
5. Mr. Muthafuckin' eXquire
The perpetually up-and-coming, almost-famous rapper from Brooklyn knows his niche. With seven digital mixtapes and one digital EP under his belt dating back to 2008, Mr. Muthafuckin' eXquire has kept himself in demand. In May 2014, he released an online song about signing a deal with Universal Republic Records and getting dropped from the major label before accomplishing anything to write home about. "My stupid ass sold his soul / and didn't even get the fame," he rhymed. Those lyrics led to a feature in Rolling Stone. The hype hasn't faded and the curiosity among spectators has grown. But that makes you wonder if maybe he likes it that way.
6. JuJu (The Beatnuts)
The seasoned beat maker and rapper from the "world famous" Beatnuts duo put a permanent dent in music with "Watch Out Now," "No Escaping This," and "Off the Books," which featured a nascent Big Pun—those along with a dozen other songs. The raw English and Spanish speaking, and often comical, Queens native has talked during multiple interviews about finally putting out a solo release, but has yet to deliver a full project without his other half Psycho Les. The two continue to record albums together, while Les has had a more fruitful time branching out, making now seem like a better time than ever for JuJu to scratch off the "underrated" label.

7. Domo Genesis (Odd Future Wolf Gang Kill Them All)
The Los Angeles-born Odd Future member is one of the last among the upper ranks of his bizarre crew yet to step into the limelight as a full-fledged solo artist. With multiple single releases, mixtapes, Odd Future collaborations, interviews and a 2013 performance on The Late Show, Domo Genesis seems well prepped to play his card. His home-grown collective, which also includes Frank Ocean, Tyler, The Creator, and Earl Sweatshirt, rose to an unexpected level of fame in 2010. Since then, the success of its core members has seemed almost predetermined. Domo made two appearances on Earl's 2013 release Doris, getting fans ready for more of the 23-year-old rapper's distinct sound. His Under The Influence 2 mixtape may signify more to come this year. But as of now, a 2015 album is "TBA."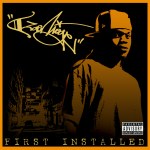 8. Karniege
The Brooklyn emcee and producer put out a self-released CD, 4 Reasons For Rehab, in 2003, followed by several mixtapes and two collaborative albums—one with underground veteran Vast Aire and one with fellow indie artist MarQ Spekt—but has yet to follow those projects up with a signed debut release. Few can say if he ever will, since Karniege remains a relative mystery in the Internet age with little revealed other than occasional new music on his Twitter, Soundcloud and Bandcamp pages. Nevertheless, his presence on the mic is still magnetic, giving us hope that there's something heavy on the horizon.