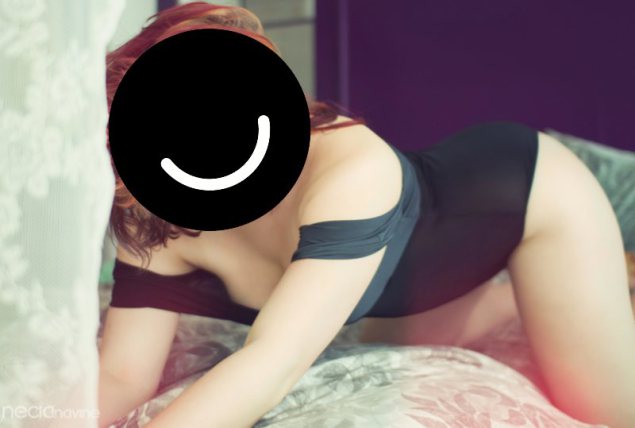 The past year has seen one online censorship snafu after another, from Reddit taking wavering stances on its moderation policies to Wikipedia targeting feminists instead of their assailants.
And when major sites act like corporate greed-machines, you can bet that Ello will come out swinging. This month, Ello's going to be waving the flag for porn, smut, erotic art, whatever falls under the "NSFW" umbrella.
Now, if you head to Ello's new freedom of speech page, launched just for their new NSFW Month, you can see this message and get an instant invite:
If you're afraid you may someday get kicked off your social network or blogging platform because you post NSFW content, don't sweat it. You're always welcome on Ello.
The March initiative is partly a response to Google's recent decision to ban all adult content from Blogger—a decision they quicky reversed after much outcry, or simply realizing they were about to lose their entire fledgling user base to Tumblr.
"You have to ask yourself, 'Why would they do that in the first place?' " Ello founder Paul Budnitz told the Observer. "It seems like the problem with the adult content is that the advertisers aren't very excited about associating themselves with adult content."
Now that Ello's explosive hype has died away, Ello has settled into what they always intended on doing: Building a community for artists—a sort of collaborative online gallery space. Reputable artists are evangelizing Ello to their colleagues to make recruits out of them, and there's still a booming community of finance bloggers.
Oh yeah, and they're still selling T-shirts.
"We sold like 50,000 T-shirts, which is like, a fucking lot of T-shirts," Mr. Budnitz said.
As for more risqué content, Mr. Budnitz is seeing more creativity in the pocket of Ello focused on NSFW art, writing and animation.
"More than half of Ello's users are overseas, we're at about 50/50," Mr. Budnitz said. "The mores about what happens in France or Germany are just different than they are here."
The Ello team has had their heads down focusing on a total site overhaul, and preparing to release a mobile app. When the world suddenly turned its eyes to Ello back in September, they were—and still are—in an invite-only beta phase. All of the current growth is invite-only.
Regardless, nothing will stop the tech press from declaring Ello dead, even during weeks when Ello adds hundreds of thousands of users. No matter how loudly Ello's founders scream, no one will stop comparing them to Facebook.
"It's like judging someone like a small clothing designer with a big store like Walmart," Mr. Budnitz said. "We're not here to create another place for all of the junk on the Internet. I don't think that's what people need."
Here Is the Charter That Legally Binds Ello to Their Manifesto
Mark Zuckerberg Says Ello Will Fail, Ello Founders Mostly Just Creeped Out