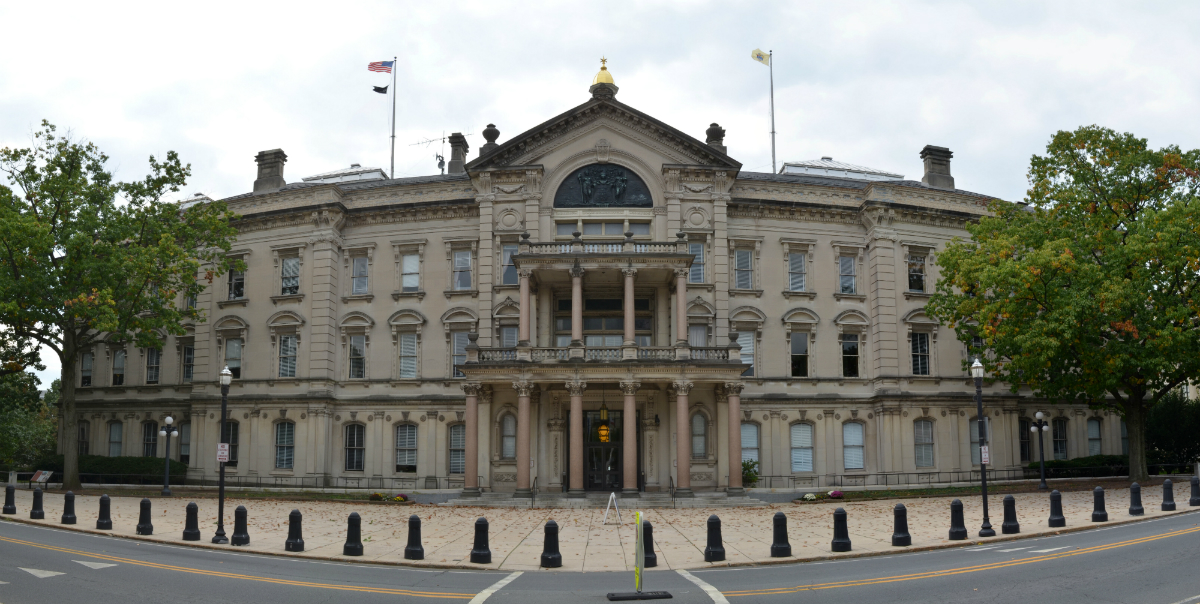 TRENTON — Democratic lawmakers are dropping two bills today aimed at adding the legislature's fingerprints to Gov. Chris Christie's recent settlement with Exxon Mobile over a series of environmental damage lawsuits for just a fraction of the $8.9 billion experts say the state had been entitled to.
At their 9 am hearing, the Senate Environment and Energy Committee added to their agenda SCR158, which condemns and strongly urges rejection of the proposed $225 million settlement in lawsuits brought by the state against Exxon for natural resource damages at Bayway, Bayonne and other New Jersey oil refineries and sites. The bill is sponsored by Senate President Steve Sweeney (D-3) and state Senator Ray Lesniak (D-21), who last week called the final settlement figure, which is billions of dollars short of the sought after $8.9 billion in environmental damages, "grossly inadequate."
The state's settlement with the oil company — on a handful of lawsuits originally filed in 2004 by the DEP over contamination and loss of use of more than 1,500 acres of wetlands, marshes, meadows and waters in North Jersey — has had lawmakers and state conservationists fuming over the last several days.
Also set to be introduced at a 1 pm hearing of the Senate Budget and Appropriations Committee is S-2791, which amends the fiscal year 2015 budget to provide one-half of certain environmental damage amounts recovered are appropriated for costs of remediation, restoration, and clean up of contaminated sites. That bill is sponsored by state Senator Paul Sarlo (D-36), who said the bill restores language used in Democrats' initial draft of FY2015's budget that was later line item vetoed by Christie.
Under the bill, of any lawsuits settled with the state for over $50 million, 50 percent of the settlement would go to the state's general fund, while 50 percent would be earmarked for the intended cleanup of the contaminated sites.
While Sarlo said the bill isn't primarily concerned with the Exxon Mobil controversy — he noted other recent, high-profile environmental cases, including last year's $1.7 billion settlement to clean up the Passaic River — he said the language would ensure that at least some of the money received by the state from the $225 million settlement would find its way back to restoring affected sites. Some fear Christie could do otherwise with that money, pointing to a provision in the Republican's latest budget that requires the state to use just $50 million from each settlement for purposes of cleaning up the respective contaminated sites, with anything else being diverted into general funds and potentially used to the administration's liking.
"The public is very weary on elected official taking money that is earmarked for other purposes," Sarlo told PolitickerNJ about the bill. "I think in light of Exxon settlement, we have to make sure that money gets where it's supposed to."
Critics say the settlement is also fishy in the context of Christie's presidential ambitions: according to multiple reports, Exxon contributed $500,000 last May to the Republican Governors Association that Christie chaired last year, a post which many believe helped him lay the beginnings of a potential 2016 campaign.