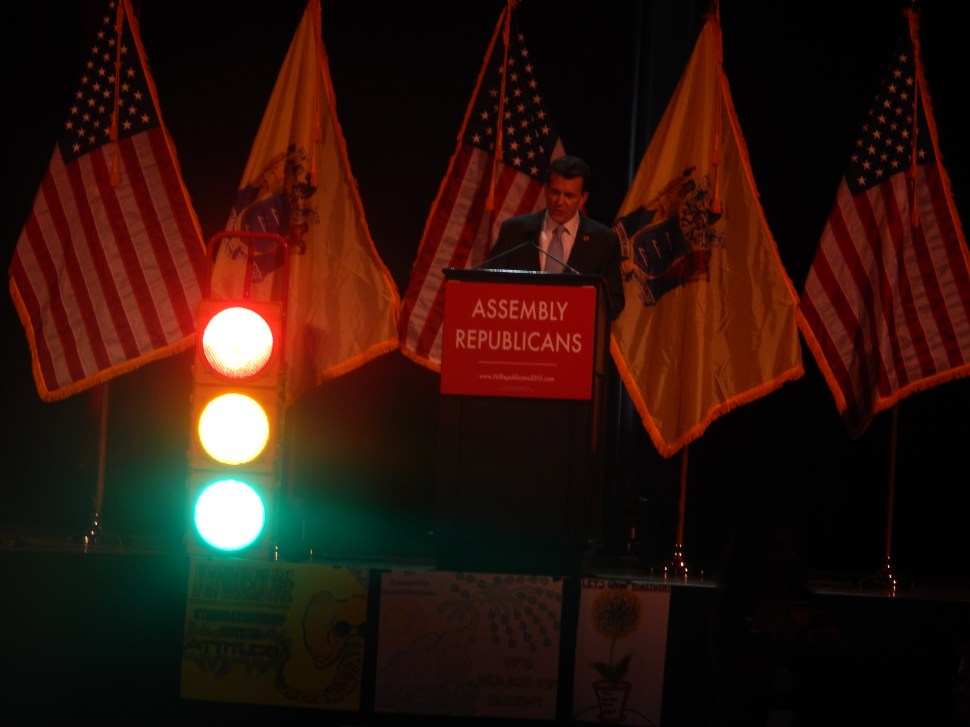 In a blistering exchange possibly presaging 2017 statewide politics, Jersey City Mayor Steven Fulop this morning shot back at Assemblyman Declan O'Scanlon (R-13) after the Republican from Monmouth County used the weekend DUI arrest of one of Fulop's council allies as a springboard to chastise the Hudson County Democrat.
"Chalk this up as another piece of legislation I can't believe actually must be introduced," said O'Scanlon. "After Mayor Fulop made headlines taking away city-owned take-home vehicles for the employees themselves, somewhere in the process, council members and commissioners were left alone. I suppose we should give the Mayor an A on policy and an F on enforcement."
The remark followed the Saturday arrest of Jersey City Councilman Khemraj "Chico" Ramchal, who ran on Fulop's 2013 ticket.
Fulop said he agrees with O'Scanlon on substance, while throwing a punch of his own.
"My initial reaction was the same as most people who saw his press release, which was – who is Declan O'Scanlon and why is he on a soap box," the mayor said. "Then I googled it and I realized he is a Republican back bench assemblyman looking for a headline. I hope he gets this legislation passed. It would be a good thing for everyone. That's pretty much all there is to say on this topic as I wish him luck."
The pair's two organizations mauled at each other last year, when Fulop helped fund Monmouth County Democrats in the freeholder races. O'Scanlon's Republicans won the two seats in play.
In response to the mayor today, O'Scanlon threw back.
"My first reaction is oh woe is me," he said. "Someone has accurately described that I am one of many. I am very happy in my role in the legislature. I'm honored to be here, I pinch myself every day. I'm not sure why he would resort to a red herring reaction. I gave you an A on policy, Mayor Fulop. You cant like the fact that we even have to deal with this. It's common sense policy in our municipalities, in cities and suburbs alike.
Denouncing Ramchal's behavior as "disgraceful," the assemblyman added, "I don't understand the need for hostility. It's a demonstration of a thin skin. He's relatively new to politics. I won't hold it against him. I have nothing hostile to say in response other than I'm very happy to have him on board and I would hope his assembly people would help us get it posted."
O'Scanlon stopped short of calling for Ramchal's resignation.
"I think we all would be better served by elected officials smart enough not to make stupid mistakes like this," he said."It's a dumb mistake and disrespectful to his constituents."