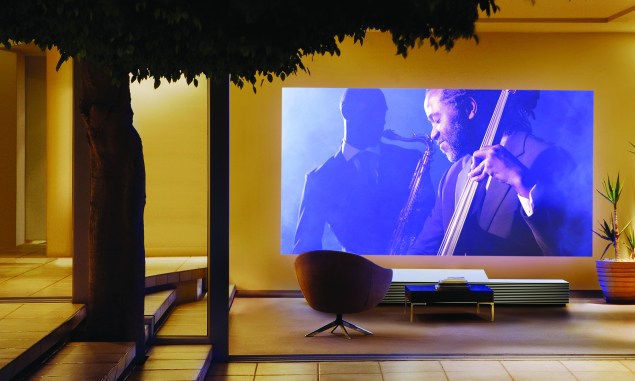 Sony 4k Ultra Short Throw Projector
Luxury cinemas will envy any home entertainment room headlining this sleek projector. The Sony 4k Ultra Short Throw Projector displays a 147-inch crystal clear image at four times the clarity of Full HD. And the kicker — it sits on the floor only inches in front of the wall it's projecting onto. The modern design with built-in speakers harmonizes any room, and since it's not mounted on the ceiling like traditional projectors, installation is effortless and shadows will never interfere.
The Sony 4k Ultra Short Throw Projector is currently available in the New York and Los Angeles metropolitan areas for $50,000. Find on sony.com.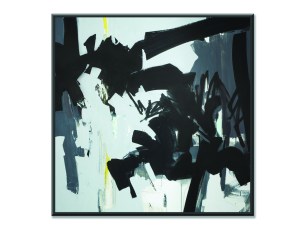 Soundwall: The Connected Canvas
This is not your average wall art. Connected Canvas is part of the "connected art movement," and each of these unique and sometimes custom designed works is actually an art-speaker combo that keeps giving. There's no hidden clunkiness behind the beautiful surface; the canvas itself is the speaker, and it wirelessly connects to your device so you can stream your music in "Play Music Mode." But what makes this more than just a flashy speaker is "Play Art Mode," in which the print plays new music and sounds created by the work's original artist specifically for your custom artwork. It's the perfect intersection of visual and audio art to bring your collection into the tech-century.
Available online at soundwall.com. Prices range from $999 to $10,000.
Crestron Home Automation System
This is the system that will put your home ahead of the curve. The Crestron Home Automation System can control your lights, TV, music, blinds, locks, security system, smart kitchen appliances, and even your sprinklers. If you want to control it with a tap on your phone, tablet or computer, name it and you shall receive. Each system is custom designed for your home and specific needs, and the options are almost limitless. You can even set environments like "wake" to automatically turn on the lights, brew the coffee and put on the news upon the ringing of your morning alarm.
Systems range from $10,000 to $30,000. Set up a consultation at crestron.com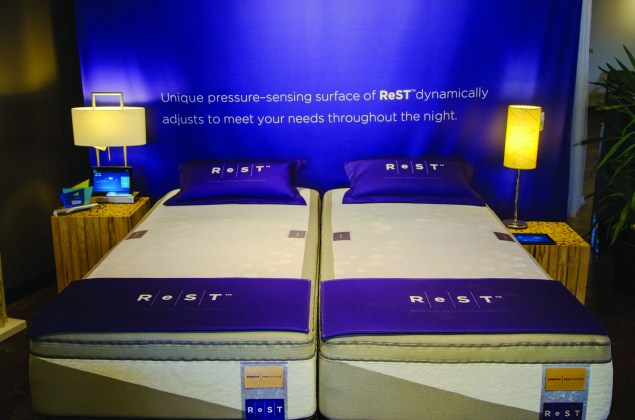 ReST Smart Mattress
This truly smart mattress goes beyond just tracking sleep data and actually adjusts according to your body's needs throughout the night so you can wake up feeling as rested as possible. Typically, our sleep positions put too much pressure on specific body parts. This is fixed by tossing and turning (which interrupts sleep), but the ReST mattress adjusts so you don't have to. When the pressure-sensing fabric detects movement or too much pressure on a specific body part, it inflates or deflates the corresponding part of the mattress to relieve pressure and maximize comfort.
The ReST smart mattress will be available in the U.S. in April. Mattresses range from $4,999 to $9,499. Find on restperformance.com.
N'Finity Pro HDX 94 Dual Zone Wine Cellar
Top shelf wine deserves top shelf storage. This N'Finity Pro wine cellar will keep your rieslings and zinfandels chilled in smart style. It holds 94 bottles and has dual zones, so you can easily store your wine at two different temperatures inside the same fridge. It's also equipped with humidity and air circulation control technology that makes it possible to store your wine properly and even prevent the corks from being damaged. The shelves roll out 90 percent of the way for easy bottle viewing, and with the customizable lights, LED control touch screen and sexy stainless steel finish, this cellar will steal the show.
The N'Finity Pro HDX 94 Dual Zone Wine Cellar is available for $1,700. Find on wineenthusiest.com.
Leaf Wi-Fi Smart Air Purifier
We clean our counters, floors and windows, so why neglect our air? This sleek air purifier can be controlled from you phone or tablet to keep the air inside your home free of allergens, smoke and other contaminants. You can set it to an air quality standard (like the one issued by the World Health Organization, for example) or set your own, and the top-of-the-line filter adjusts to achieve it. It even sends data in real time back to your smartphone so you can keep an eye on the concentration of particulates room by room.
The Leaf Smart Air Purifier is available for pre-order online on usvigilant.com.