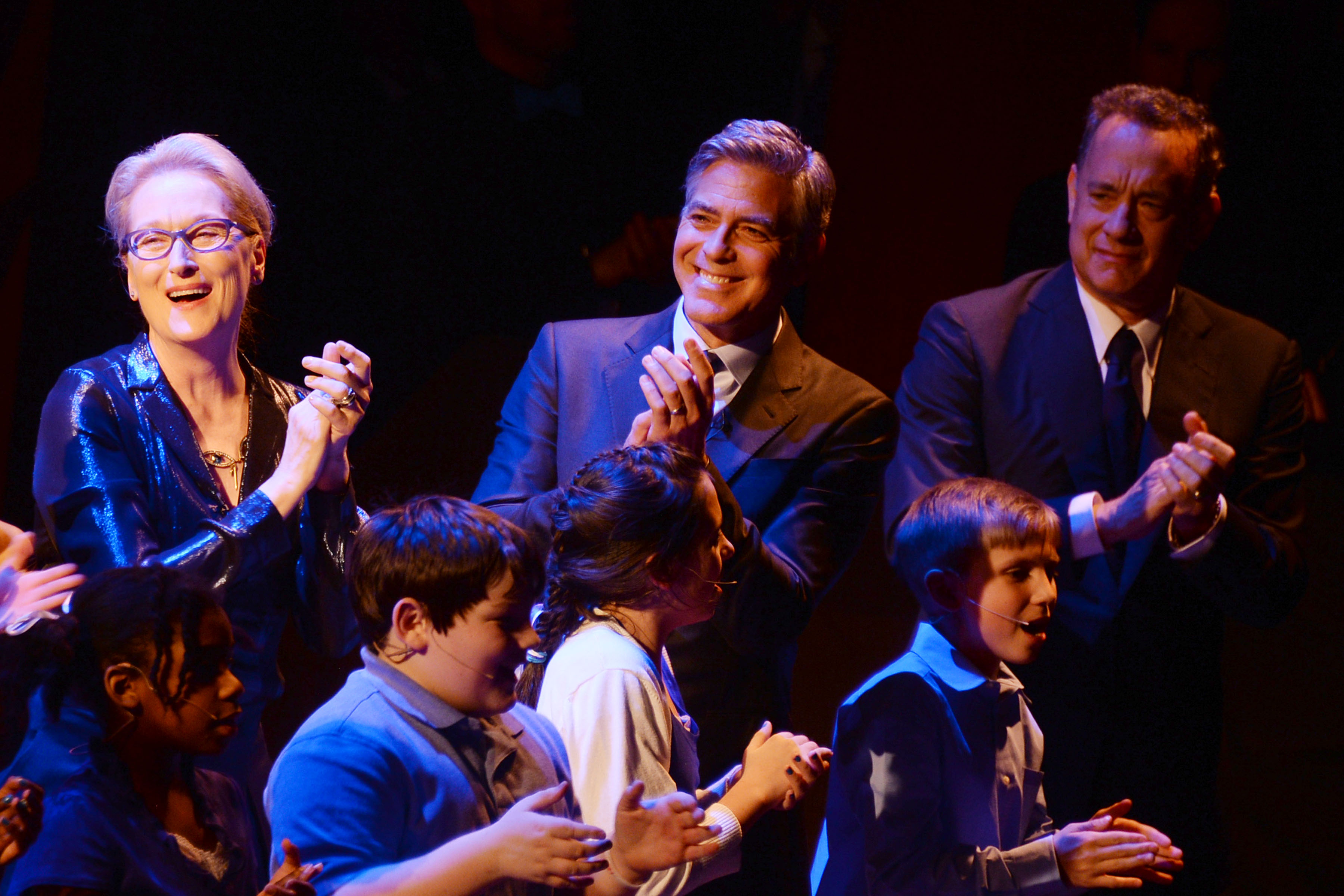 The stars checked their egos at the door on Monday night to honor Paul Newman and to raise funds for Newman's tremendously successful Serious Fun Children's Network of summer camps. The annual Serious Fun gala at Lincoln Center's Avery Fisher Hall brought out George Clooney, Meryl Streep and Tom Hanks who each played introductory roles in the evening's variety show format, which included performances by Natalie Cole, Carole King, Aloe Blacc and a group of talented campers from the Serious Fun program.
"Today, there isn't just one camp, but a thriving community of camps in the U.S, Europe and Israel. Since 1988, these camps have brought over a half a million kids and their families happiness from over 500 countries—no 50 countries," Mr. Clooney said stumbling through his speech. "Five hundred countries would be too many. There aren't that many countries. My wife is the smart one!" Don't sell yourself short, Mr. Clooney!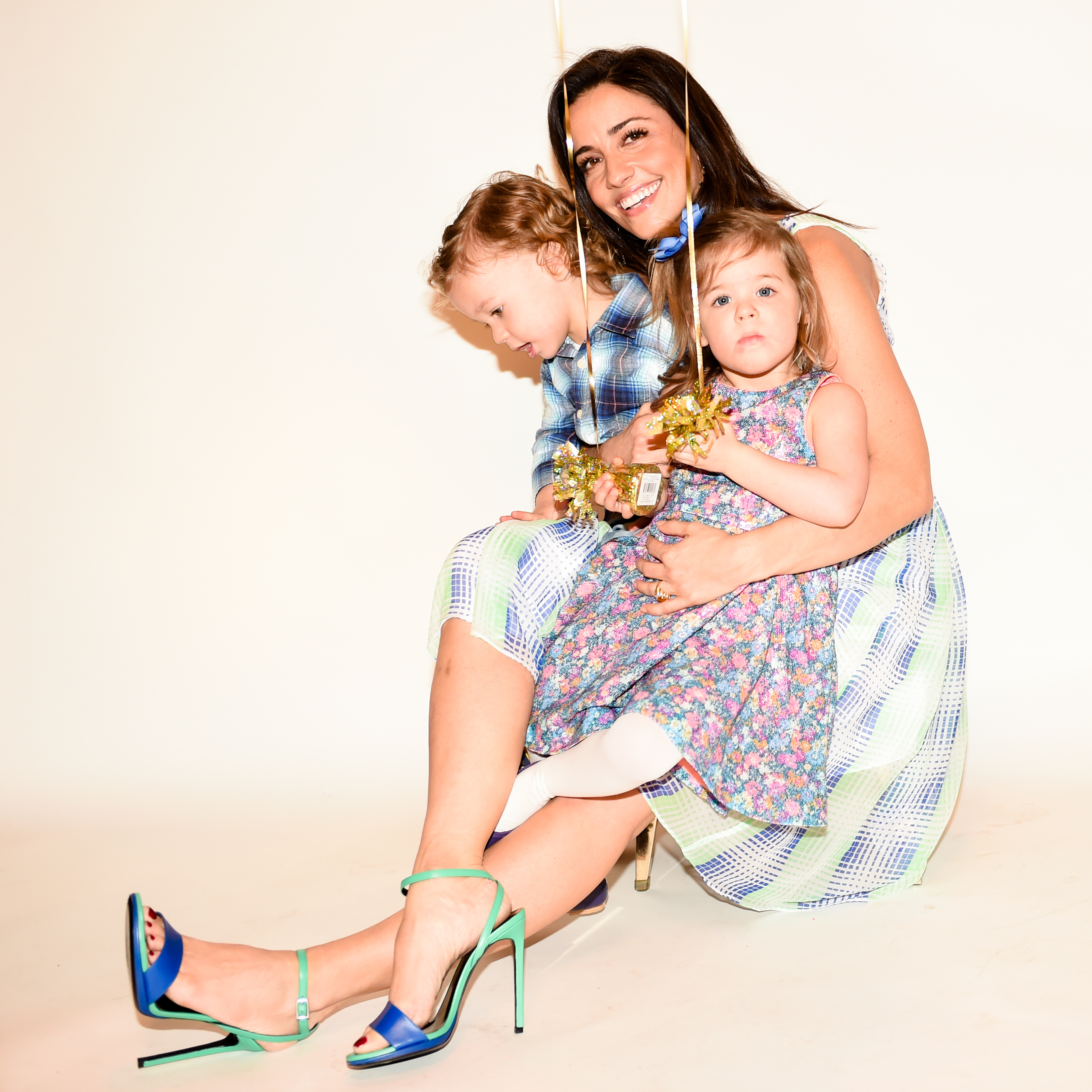 ---

Cocktail of the week: Pernod absinthe at Queen of the Night.
2 parts Pernod Absinthe
1 1 ⁄4 parts Rye whiskey
2 dashes Peychaud's bitters
1 ⁄ 2 sugar cube
Ice cubes

---
The kids ran the show the next evening uptown for the sold-out annual Bunny Hop, where well-heeled uptown moms including Shoshanna Gruss, Eleanor Ylvisaker and Gillian Hearst Simonds braved the elements for a good time. "The Bunny Hop is a creative and fun-filled family event that truly displays the Society's commitment to volunteerism and fundraising," The Society of Memorial Sloan Kettering president Martha Glass said, before stepping into the Gucci-sponsored photo booth (guests went home with white leather frames from the fashion house).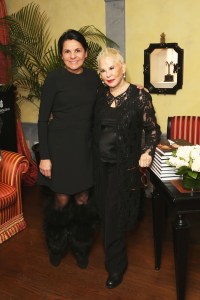 The week's snowstorm was no match for uptown fixtures (and their chauffeurs) who turned out to de Grisogono's Madison Avenue digs to celebrate another tome of photographer Rose Hartman's "incomparable" photo book series. This time round, Incomparable Couples depicts the sort of Manhattan power pairings that rarely exist nowadays. "My previous book concentrated on Incomparable: Women of Style in all their glory, but my latest book focuses on the exciting dynamic between amorous duos, unlikely, beautiful and imposing duos," Ms. Hartman said. Lifelong friends and party folk Candy Pratts Price, Maggie Norris, Sylvia Martins, Carmen D'Alessio and Warhol Museum Director Eric Shiner, who also penned the introduction to the book, joined Ms. Hartman to celebrate.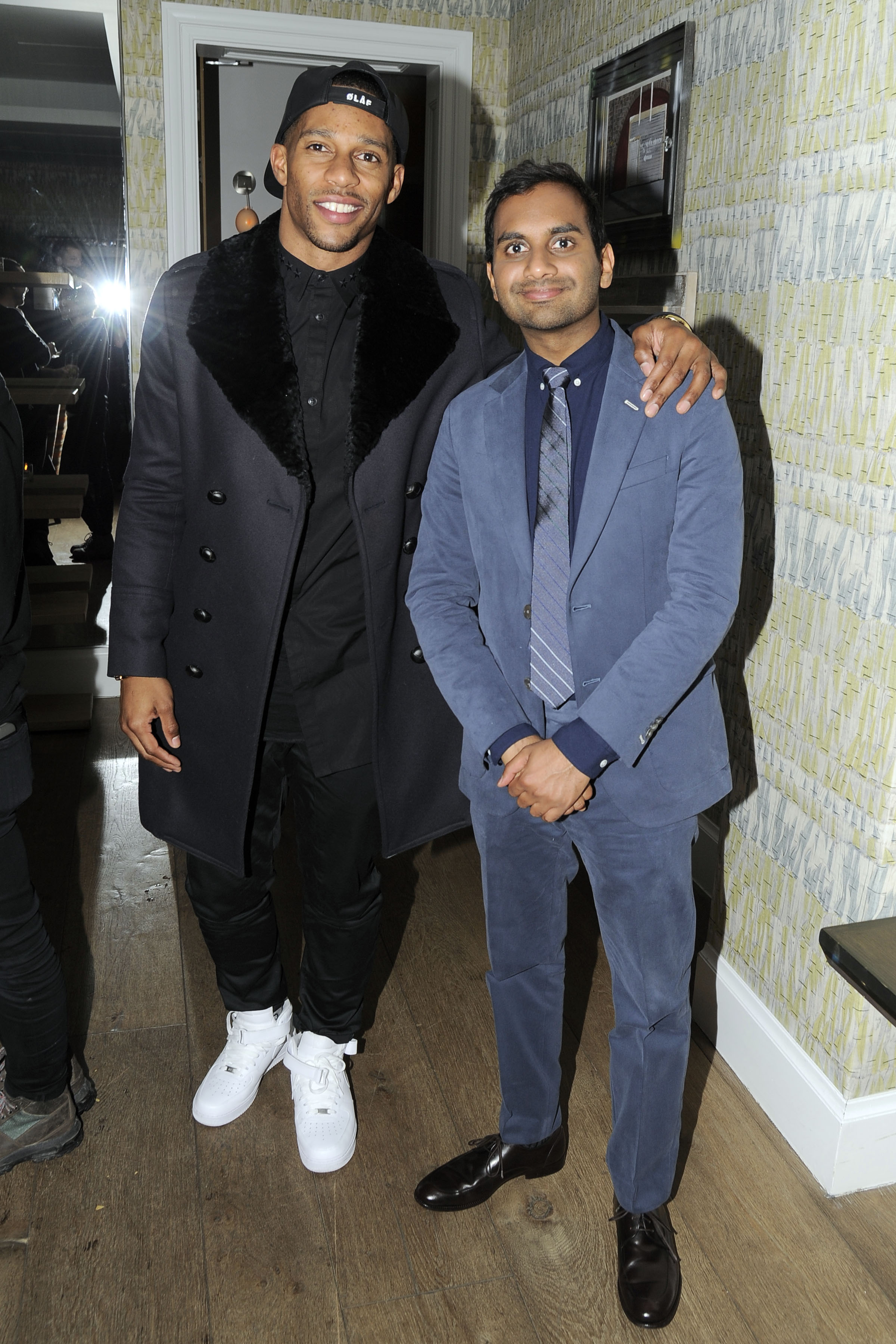 On Friday, Andrew Saffir's Cinema Society took to The Crosby Street Hotel to debut Aziz Ansari's new comedy special on Netflix. "Filming this took a lot of preparation, but there are always special moments that just happen. I read this woman's text messages for a joke, and it was kind of scary because for this particular joke, which I've done on every stop of the tour, you never know what you're going to find. This ended up being the best one on the tour I think I've done, so I'm so happy it made its way into the special," confessed Mr. Ansari. Other Ansari lovers in attendance included chef-girlfriend Courtney McBroom and fellow Netflix stars Danielle Brooks and Rachel Brosnahan, plus footballer Victor Cruz.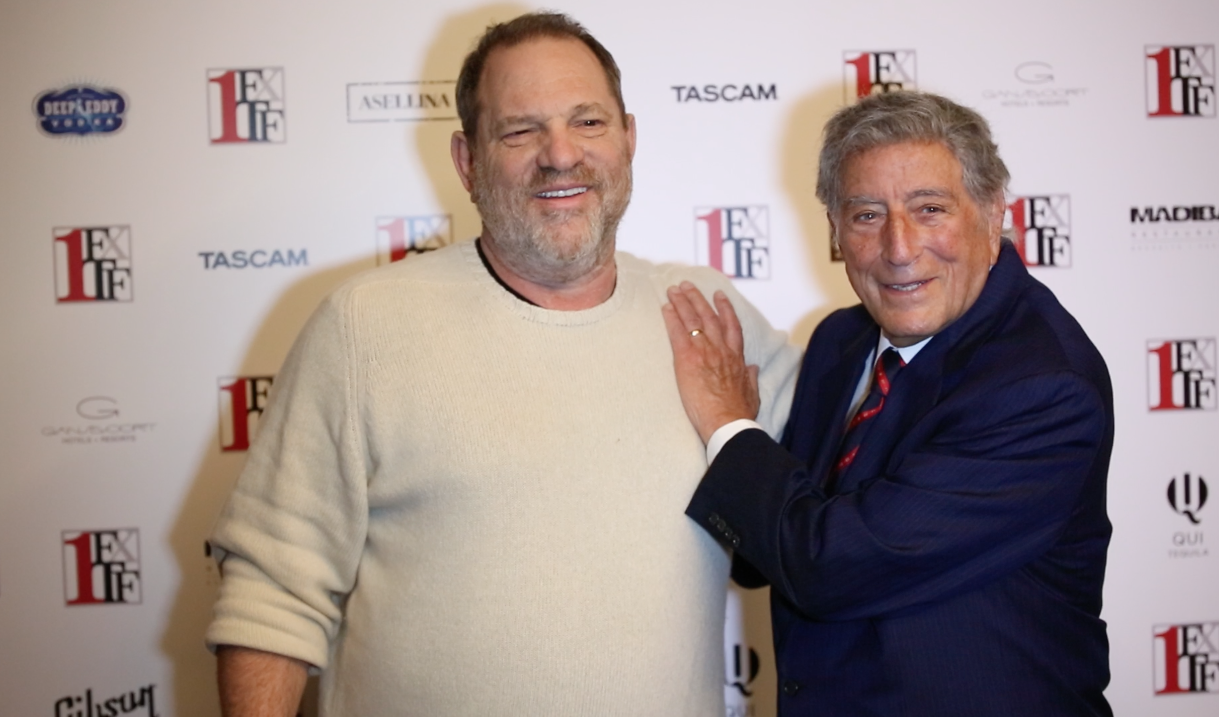 First-time moviemakers gathered at The Gansevoort Park Ave to hear about the joys of first movie making at First Time Fest—an evening dedicated to the newbies of the industry. Harvey Weinstein held court, and when asked by a partygoer if he would ever consider a Weinstein brothers biopic, he quipped, "The only way I'll do that is if Gay Talese writes the script, Tony Bennett writes the music and Al Pacino plays me." Mr. Weinstein was joined by both Messrs. Talese and Bennett, the latter used the party as an opportunity to unwind before he's tasked with singing at Lady Gaga's impending nuptials to Taylor Kinney. He sadly kept mum on the tunes he will sing for the couple.