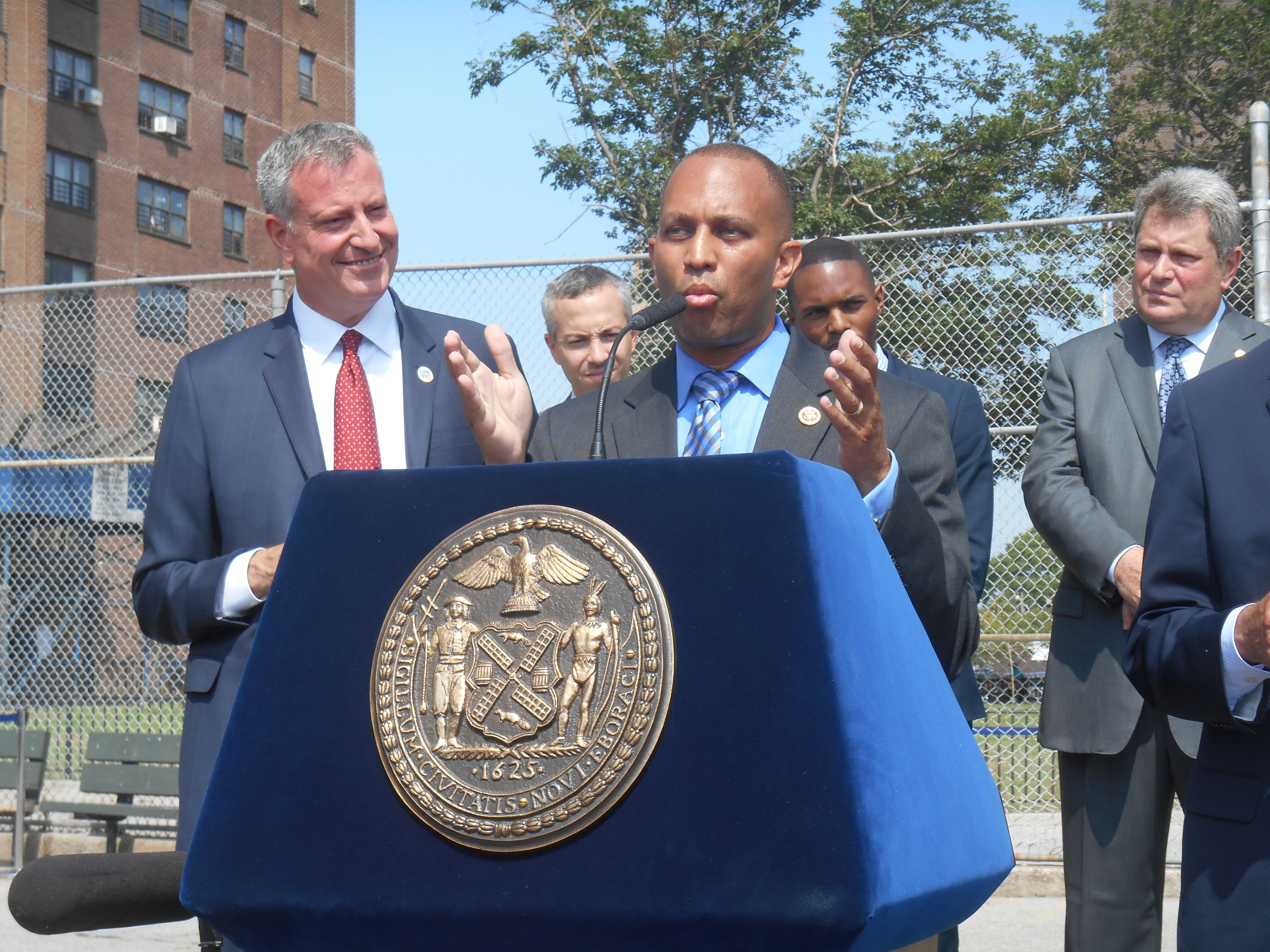 Congressman Hakeem Jeffries, a Brooklyn Democrat, said today that the black community requires both a "broad cultural change" and enhanced tech education in order to prosper in the modern economy.
Speaking at New York Law School on furthering tech innovation, Mr. Jeffries recalled signing his own son up for a computer coding class after the 11-year-old decided he wanted to take a break from playing baseball. The congressman, who is African-American, said that more parents of color should encourage their children to pursue tech skills.
"We want to get him involved in something productive, and something that's more likely to lead to financial success than him playing shortstop and leading off with his Little League baseball team if you actually look at the numbers," he said. "So I think we need a broad cultural change in that regard that's not just going to involve the school system, but is also going to involve parenting as well."
In response to a question from the audience, Mr. Jeffries said he was looking to bring Science, Technology, Engineering and Math—popularly called STEM—education courses to youth in Harlem and central Brooklyn. He also praised former public advocate candidate Reshma Saujnai's "Girls Who Code" initiative, and activist Van Jones'
"Yes We Code" initiative.
But he stressed that long-marginalized groups need to experience a paradigm shift from being "consumers of games" to being creators of apps and technological entrepreneurs.
"You've got some great programs in existence that I think need to be scaled up," he said. "Clearly, I think there's got to be a cultural change that I think has got to be all-encompassing."