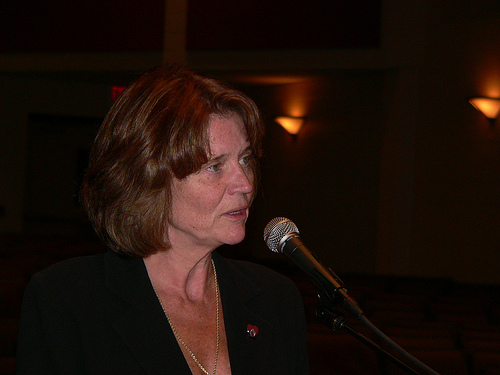 As healthcare consumers, we are bombarded with glowing ads boasting that our local hospital is the best in cardiac care, or best in patient satisfaction, or is ranked first in the state for performing a delicate procedure.
Do these ads and ratings give us the information we need to make the important and often difficult decision as to where we will get the hospital care we need? A recent study from the Johns Hopkins Armstrong Institute for Patient Safety and Quality found conflicting scores from national hospital rating systems, making it difficult for patients to understand the actual quality of their hospital. Is there a reliable way for us to know whether the hospital we are considering using is committed to having enough qualified nurses and staff for each patient, that the environment will be both safe and healing, and that we will go home without acquiring an infection or complications?
When you or a family member are in a hospital, you should be able to assume that the hospital is in complete compliance with all local, state and federal laws that safeguard and protect your care, as well as the safety of the workforce and visitors. Because the NJ Department of Health under the Christie Administration abandoned its former practice of routinely conducting a hospital-wide inspection whenever a hospital renewed its license, we no longer have that assurance.
Instead, the DOH now relies on accreditation inspections by private companies on behalf of Medicare; paper assurances from hospitals that they are following the law, and complaint inspections triggered by dissatisfied patients, visitors and employees. This approach is symptomatic of an anti-regulatory, hands-off approach by the DOH and Christie administration towards our health care.
So what's wrong with these approaches to assuring patient safety and quality care?
For starters, when the state conducted routine hospital inspections, the findings were available to the public. The inspection reports generated by private accrediting companies however, are not considered public records under federal law. In fact, the DOH itself doesn't automatically get to see the inspection reports from these agencies, just the 'pass-fail' grade. And if the DOH requests the full report, it is still not available to the public. It's worth mentioning that these private inspection companies are paid by the hospitals to carry out the accreditation inspection, creating a potential conflict of interest.
Second, these agencies don't inspect hospitals for compliance with state laws, such as regulations governing nurse staffing (outdated as they are), or laws requiring hospitals to have policies to minimize staff injuries from violence.   Nurses consistently voice concerns over chronic understaffing, yet receive little support from the DOH in resolving complaints. And a survey of nurses showed widespread problems with hospitals' compliance with NJ's violence prevention law – and a Department of Health unable to report on the extent of non-compliance.
To address the question of hospital compliance with state laws, the Christie Administration now only requires hospital CEOs to submit "Regulatory Compliance Statements" with their license renewal applications — a form saying that they are in compliance with all state laws and regulations—essentially a "self-certification".
These are not merely "paperwork issues". These inspections are an opportunity to identify and address conditions that can endanger the health, safety and well-being of patients, visitors and staff, before someone is made ill or injured at the very place they have come to receive care. And these conditions have financial implications for hospitals whose reimbursements from Medicare can be and have been reduced because of low patient satisfaction scores, and higher than average infection and readmission rates, each of which might well be related to problems that could have been uncovered during a thorough and routine DOH inspections.
Three hundred nurses came to Trenton in March, calling for a new law setting safe staffing standards for every hospital, and for tougher enforcement of hospital safety standards. NJ voters agreed with these demands. In a recent poll, 77% supported a new staffing law and 81% want the state to inspect hospitals annually.   New Jerseyans want the assurance that they will get the care they need and deserve. Nurses do too.
At Assembly and Senate Budget Committee hearings, HPAE will ask the NJ Legislature to make sure that the DOH has the funding and resources to provide oversight, inspect our hospitals and enforce compliance with patient safety laws.
Hospital quality assurance is just one part of the DOH's mission. Its mission is also to make sure residents have access to essential care and services. In the midst of major hospital consolidations and mergers, sales and even hospital closings, the public needs and deserves an advocate. Yet, the DOH hasn't been consistent in its intervention or monitoring of the impact of the restructuring of healthcare on our communities. We need the DOH to be an advocate for our communities and for taxpayers and patients in both the 'routine' of hospital inspections, or when hospitals are sold, or merged, or recommended for closure.
Patients in a hospital bed, workers by the bedside, and communities deserve someone on their side, fighting for their interests, not the interests of CEOs or investors. We need a Department of Health with both the resources and political will to adhere to their mission.
Ann Twomey is the president of Health Professionals and Allied Employees (HPAE).