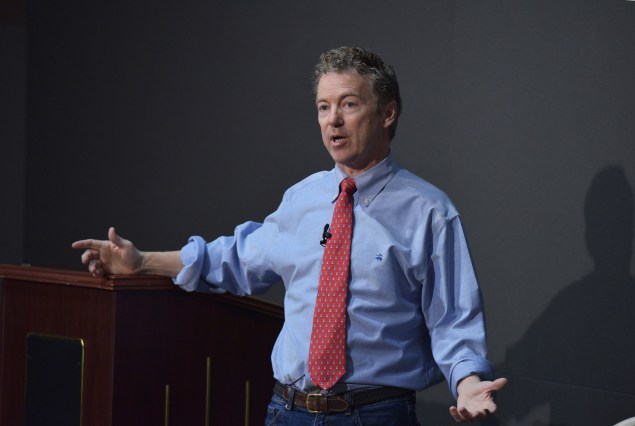 Ira Stoll raises a pressing journalistic question on his New York Times criticism blog, Smarter Times. He takes issue with the final sentence in Jeremy W. Peters' Times report, published in print yesterday, which asserts the seemingly innocuous detail that Rand Paul fell asleep by 10:30 on Saturday night.
A fishy statement, according to Mr. Stoll, who wonders how exactly Mr. Peters would know such a thing:
For at least this literal-minded reader, this was an ending that raised more questions than it answered. For starters, how did the Times know when Dr. Paul fell asleep? It must have been hard for the senator to doze off with the Times reporter there staring at him watching for what time his eyes shut and listening to see if he started snoring. If that's not what happened, the Times is relying on someone's say-so without telling us who that person is, or how that person knows.
So, how did Mr. Peters know? We put the question to the Times reporter in an email.
"Um, I asked him," he replied.
Well, there you have it. Of course, Mr. Paul could very well have misremembered, or maybe even lied, about his sleep schedule. But we're willing to give him the benefit of the doubt on this one. We wouldn't be surprised if Mr. Paul was not the only 52-year-old asleep before the opening monologue of Saturday Night Live.