On the same day that PolitickerNJ ran a piece poking fun at the expendability of assembly people in Hudson County, Hudson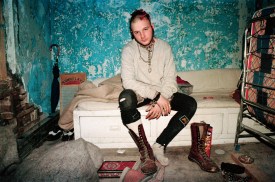 formally lost the promise of a good one in Jason O'Donnell, who won't return to Trenton next year.
We usually don't go out of our way to laud those cage fighters who dive into this business knowing full well the consequences, knowing political life spans last only as long as those umbilical cords leading up the front steps of City Hall. When Mayor Mark Smith went down last June, O'Donnell knew he wouldn't be back.
But collateral damage would be an incorrect way to assess the brief legislative career of a substantive person from Bayonne, a gentleman in continuously turbulent political weather who always has a kind word for people, returns phone calls, and simply does not know how to whine or refrain from trying to better his circumstances and those of his allies, including cops, firefighters and educators.
Filling a vacancy at the height of Trenton unrest in 2010, O'Donnell picked fights and lost more than he won but went down fighting, ironically at the hands of local teachers whose bargaining rights he fought for at the state level as strenuously as anyone in the legislature.
Loyal, he stood by Assembly Majority Joe Cryan (D-20) when many others looked away, worked hard for the first woman nominee for governor from his party while others laughed, and put himself up as a candidate for Democratic State Party chairman while lesser men ran and hid from Republican Governor Chris Christie or cut deals to stay alive.
O'Donnell staked his ideological capital during the public pensions and benefits fight, refusing to support the agreement achieved by Christie and Senate President Steve Sweeney (D-3), which later soured Sweeney on Christie's end of the deal.
"If you want to pick on cops and firefighters, okay, I get it," the career Bayonne firefighter told a basement crowd at Raritan Valley Community College where the teachers didn't have a contract in 2011.
"But you want to go after teachers? Are you kidding me? What disturbs me is the administration here is unwilling to negotiate. They're taking a tack they learned in Trenton. I feel compelled to stand with you. There's anger being projected on teachers, firefighters and police.
"Look," O'Donnell added, and here he said the most eloquent thing anyone said during the public pension and benefits battle…
"I run into burning buildings for a living and yet the day I felt most vulnerable to that point was when I handed my daughter Caroline over to a teacher on her first day of school and trusted her to take care of her. Yet we have a governor who says, 'You're wrong. You're overpaid. You don't work hard. You don't deserve it.'
"I don't accept it," O'Donnell cried to applause.
Deprived of the support of the HCDO, opting out of a scrap for once, possibly to return later for a local shot at mayor, O'Donnell can decide not to run for reelection this year, and maybe we have to accept it.
But that doesn't mean we have to like it.