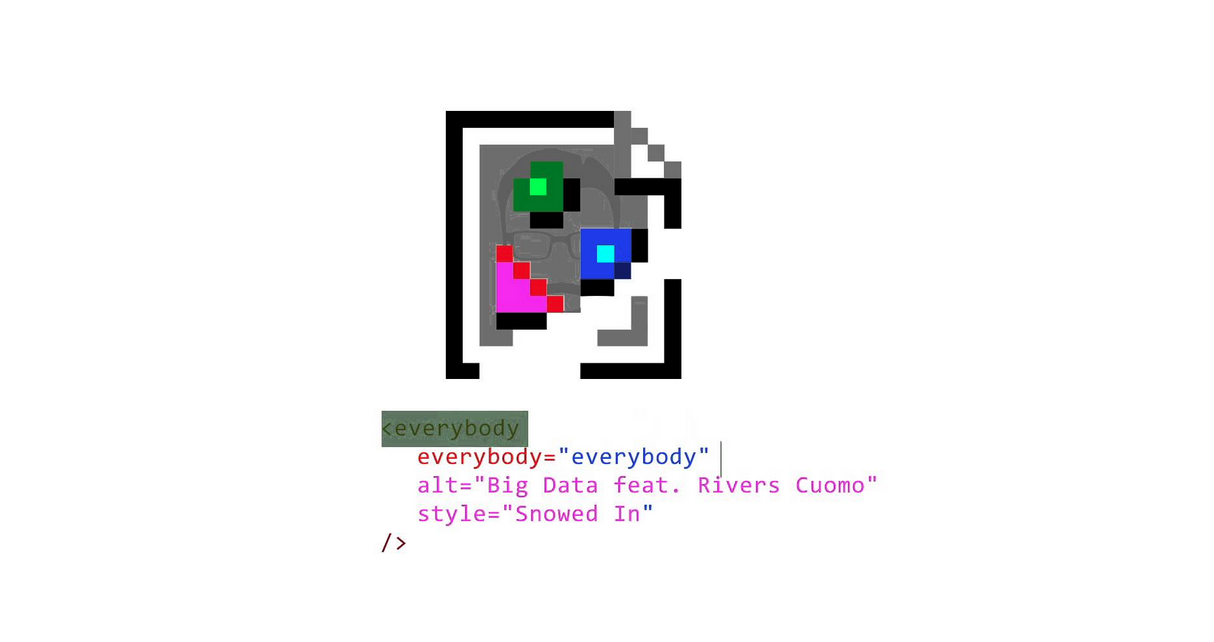 "Guess I'm just Mr. Sensitive / Whistleblowing is an act of aggression / So he better run, cuz I'm gonna teach him a lesson / (Uh uh, uh uh) / Forgive the vulgar expression…" -Big Data, "Snowed In"
When Spotify fed us a new song from electro-pop artist Big Data, this writer had a nagging suspicion that it was actually a love song about the NSA. We just chalked it up to paranoia: a case of a cybersecurity writer making everything about cybersecurity.
But a second, closer listen to the lyrics made us dead sure it was about the NSA, and like a firmware-penetrating cyber-espionage program, we couldn't shake it off. The song is called "Snowed In"—which honestly should have been our first cue—and it's part of an upcoming album called "2.0," which is full of songs that critique the mainstream influences of data and technology.
And, as we suspected, the lyrics are inspired by Edward Snowden himself, the man who "famously and controversially leaked classified information about the NSA's surveillance programs to the media," as producer Adam Wilkis wrote on the Big Data Facebook page.
"We envisioned the character in the song as if speaking from the perspective of the NSA, alternating between his own internal monologue and public statements to the media, assuring his audience (and perhaps, himself) that everything will be ok," wrote Mr. Wilkis.
The vocals are performed by Rivers Cuomo from Weezer, and the track has a great deal more mainstream appeal than most other spiritual predecessors in the data-inspired music space.
As for Mr. Snowden himself, word has it that he'll gladly come home to the U.S. given that he receives a "fair trial." We've got just the track for him to listen to on his flight home:
[youtube https://www.youtube.com/watch?v=fw_RSBsIM38]