Even on a frigid winter's day, Georgette Farkas, the dainty doyenne behind Rotisserie Georgette, walks around in four-inch heels and a dress.
Ever the gracious hostess, she greets her guests happily before deftly ushering them to smartly dressed tables. The meals they'll order are simple—"French soul food" fired up on the impressive rotisserie she has going in the kitchen.
"The idea is simply prepared, simply roasted food—the kind of food you could eat every day. It shouldn't be a big deal. We start with the best stuff we can get and we roast it," says Daniel Boulud's Harvard-educated former publicist (quite the pedigree to prepare her for the restaurant biz, wouldn't you say?).
Further east, the air of warmth, comfort and hospitality is quite the same at her penthouse apartment where we cozy up with some tea and her restaurant's fresh-out-of-the-oven chocolate and fleur de sel madeleines, aptly named "after party."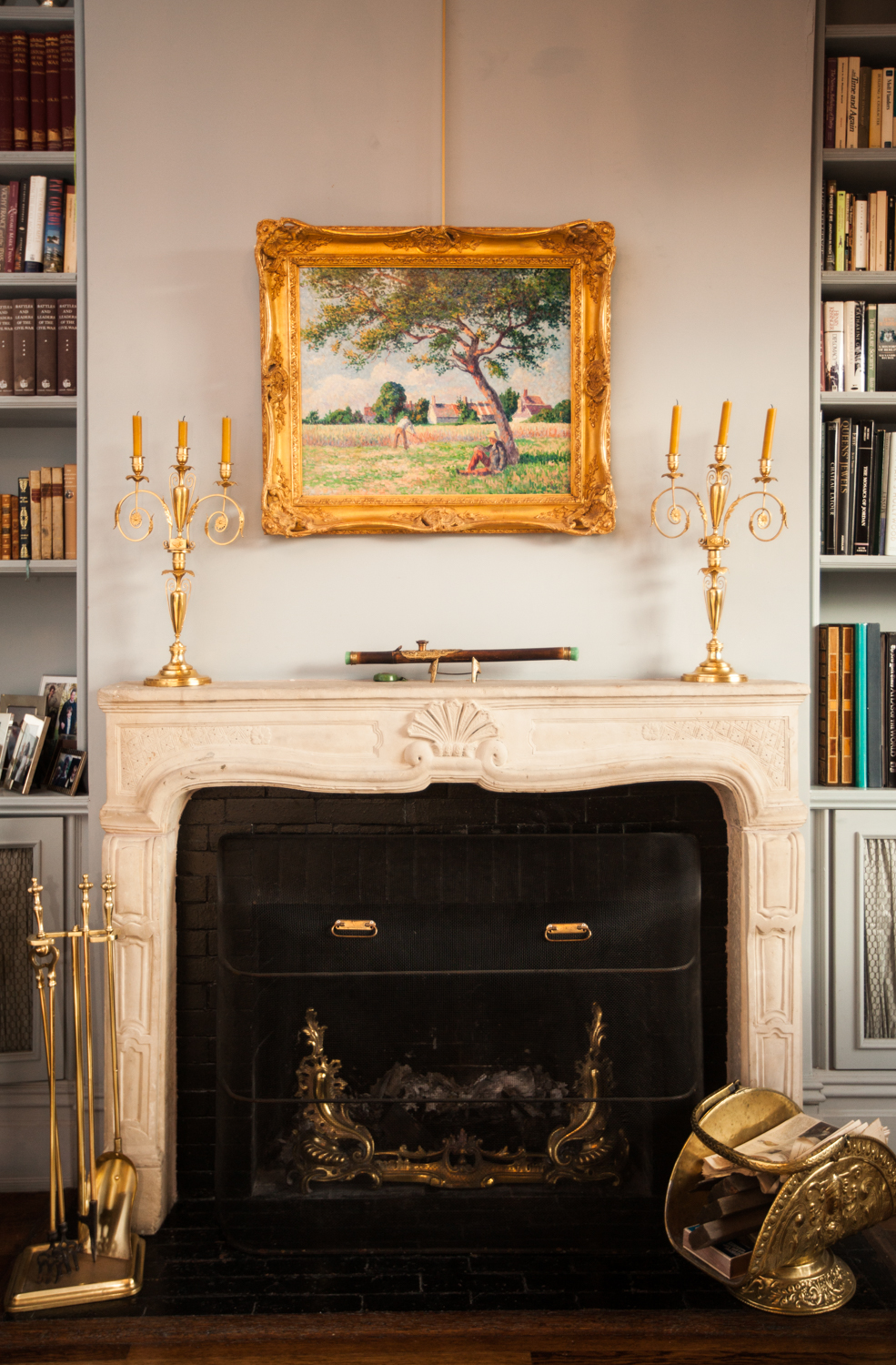 Tell us about the interior design of your home.
The apartment seduced me with its impeccable bone structure. There are soaring, 14-foot ceilings, wonderful old casement windows that flood the room with light, a working fireplace and French doors leading out on to terraces that are actually bigger than the apartment. The design reflects my penchant for objects with a bit of history and patina.
So you were channeling your inner Marie Antoinette?
While I do have a preference for 18th century French, I only have a few pieces in that style. I love combining comfort, elegance and personal style in a setting where even practical pieces are beautiful.  My inspiration was places I grew up in as a child and places where I have lived in France, yet I think my own whimsical and personal mix makes the place feel very New York. For me it feels above all like a safe, quiet haven away from the bustle of the city.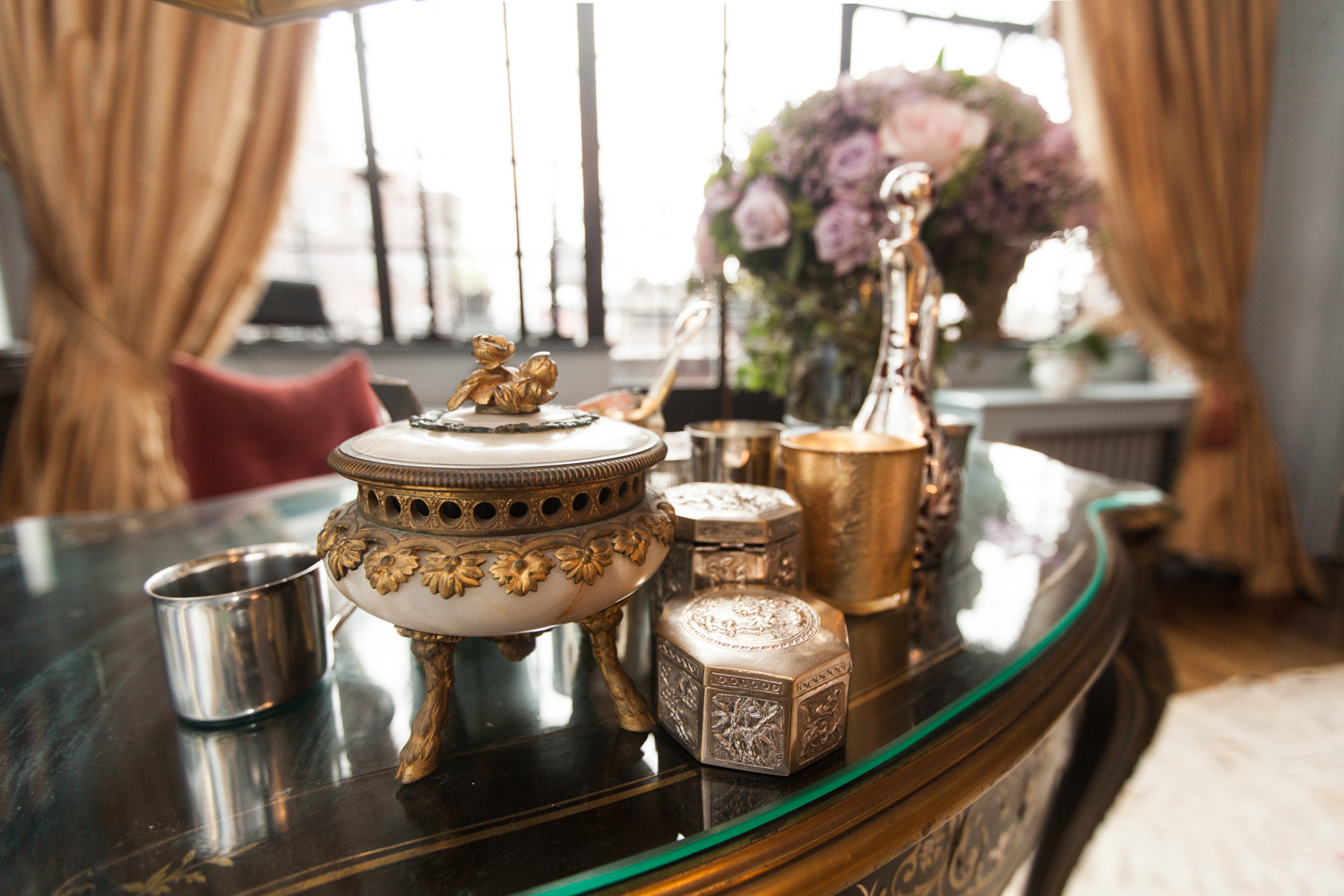 One of the most interesting rooms in your apartment is the living room; can you please walk us through the design of this space?
I started by taking advantage of height and proportion, adding floor-to-ceiling bookcases on either side of the fireplace. With the crown moldings around them, the shelves and cabinets appear to be part of what has always been here. My friend Patrick Bancel, a very talented trompe l'oeil painter, helped me choose the layers of crown moldings and then painted them in three different shades of pale blue with very faint gold accents. So while it sounds complex, the effect is delicate. Next came the wall color, a very soft robin's egg blue.
Where did you find the furniture?
The central piece of furniture is a custom sofa I designed in the spirit of the classic Lady Knole sofa, with reclining sides. It's so massive it had to be brought up in pieces. I was afraid even the pieces wouldn't fit in the elevator! My desk was my grandfather's it's a 19th century reproduction of a Boulle piece, so not especially valuable, but precious to me. It fits into what I call my "begged, borrowed and found" approach to interiors.
You have a wonderful art collection, it is obviously important to you.
Yes, art is very dear to me. The piece above my living room fireplace is dearest because it was a gift from my grandmother and I grew up seeing it in her home. It's a late Impressionist work by Maximilien Luce. I like the softness, fluidity and colors. It's so peaceful; I'd love to be the farmer sitting under the tree, but I'm usually the one hoeing! The piece behind my sofa came from my parents. It was probably painted in the 1970s but I think it looks timeless. When you look at it in this space it's as though it was meant to be here. Maybe I even painted my home based on its colors. The ladies look so peaceful lounging on the beach.
Any other favorite artists' work on the walls?
In my bedroom and dining room I have some pieces by Pamela Talese who I went to high school with. She paints scenes of the ever-disappearing industrial New York. On the one hand, they're very gritty scenes but she imbues them with a gentle air.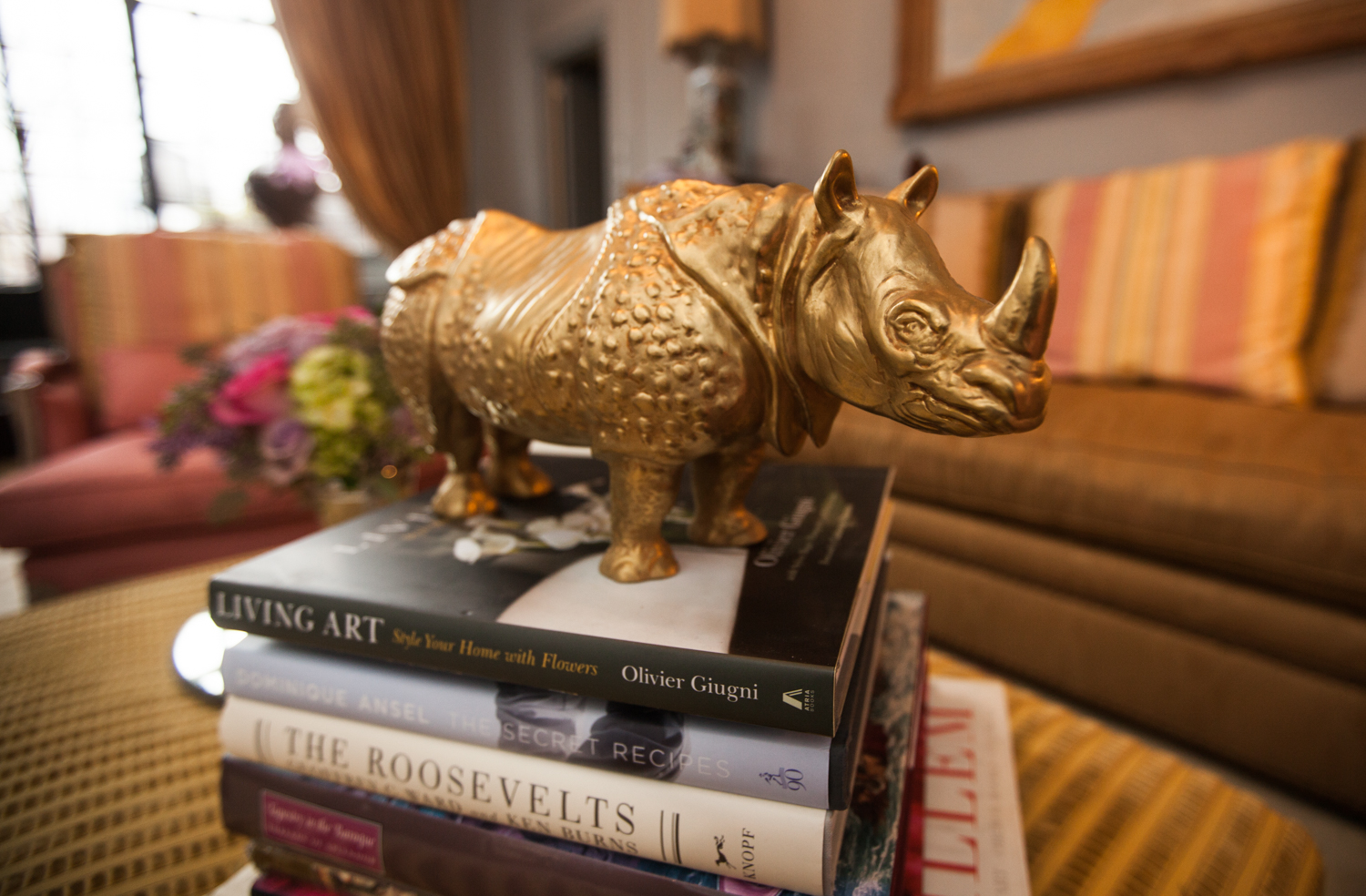 So what made you want to open your own restaurant?
I started working as a cook when I was a teenager, with the ultimate goal of going into the restaurant business.  I knew I wasn't going to be a chef, but I loved cooking and knew if I was going to build a career in restaurants that it was important to start in the kitchen. After various apprenticeships in France and Switzerland I returned and ended up working for Daniel Boulud, a chef I first apprenticed for. I landed in a really incredible place working with wonderful people for 18 years, but I knew that if you have this little entrepreneur in you it eventually scratches its way to the surface and has to come out.