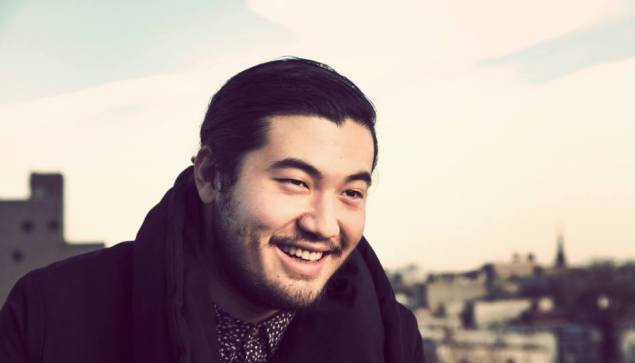 It's a crisp Sunday afternoon in the West Village and Matt "FX" Feldman is coping with the effects of jet lag. "Sorry if I don't make sense, I'm a little out of it," he quips as he recovers following a Los Angeles-to-New York redeye, as well as the snarling effects of daylight saving time.
Mr. Feldman was in California for a series of meetings since, at just 23, he's considered one of the most buzzed-about music supervisors in the industry. It's a position that blends the worlds of television and film into one art form, and his latest project is Comedy Central's Broad City, the network's breakout hit that focuses on the exploits of two quirky 20-somethings (played by comediennes Abbi Jacobson and Ilana Glazer) as they try to navigate life in the Big Apple. In addition to the show's wacky plots, it finds its charm thanks in part to Mr. Feldman's expertise. Any musical cue, regardless if it's playing in the background for a scene at Bed Bath & Beyond or during a sequence of the girls dancing at a club, falls largely on Mr. Feldman's shoulders. Music supervisors are sort of deejays for television, playing songs at just the right time in order to elicit the right reaction, and thanks to Mr. Feldman's talent, he's elicited a lot of the right reactions.
"It's very no bullshit," explains Mr. Feldman of working on the comedy show as he continues to shake off his grogginess. "I come into work and we all want to get the job done. However, as soon as Abbi or Ilana crack a joke, everyone's laughing. Their chemistry is very real and having known them for a little while, they truly are so, so funny."
Working with the Broad City crew in a darkened edit bay, Mr. Feldman's job is a balancing act of pleasing the show's creators as well as himself. "A lot of the music I use comes from Facebook and Twitter," says Mr. Feldman of his process, which also involves a lot of networking. (One artist who landed eight tracks in the current season of the show, airing now, randomly met Mr. Feldman outside of a club in Shanghai.) "Sixty to 70 percent of the music we use comes from unsigned artists or is unreleased," he explains. "A lot of my work is done on the computer; sending out emails and listening to music. This past season consisted of 10 half-hour episodes and took three months."
Mr. Feldman also notes that the show's tight budget adds some constraints. "If I don't think I can afford a song, I won't even consider it. We only have the budget for a few big tracks every season." Big songs, in Mr. Feldman's definition, can cost as much as 12 times more than a regular track; such as an episode during season one that featured the Drake hit "Started From the Bottom."
---

'I've never worked on a normal show. I like walking into crazy situations and making things work.'


---
—–
Mr. Feldman's own "Started From the Bottom" story begins in the West Village. His father, Michael, was a conductor of orchestras around the world and sparked a love of music in Mr. Feldman at a young age. After attending a music-focused boarding school as a child, Mr. Feldman enrolled in Laguardia School for the Performing Arts. (The same high school where Fame takes place.) There, he came into his own alongside other future stars (the rapper Azealia Banks was a friend) and graduated as class president. Following a brief stint at a music-focused college in Scotland ("I realized going to school again for music wasn't for me,") Mr. Feldman returned to the States and didn't do much of anything for about a year, unsure of what to do next.
The stars soon aligned when a friend of a friend who got a job on MTV's short-lived reboot of the sultry U.K. teen soap Skins recommended Mr. Feldman to come in as a teenage advisor, a sort-of writing gig meant to spruce of story lines in the hope of making them more realistic for a young audience. While there, he chatted with the creator of the show about his love of music and was asked to send in a mix of the type of songs he thought Skins should feature. "The next day, they told me they were hiring me as a music supervisor," Mr. Feldman remembers. "For a long time, I didn't even know what my position was officially called. I even ordered business cards that said 'Music Curator.'" He was just 19.
Being a teenager working behind the scenes in big-time television had some drawbacks, however. "There were a few times working on Skins where people took me for a ride," remembers Mr. Feldman. "Now that I'm on Broad City, I'm more aware of how the industry works. Musically, I think I bring a fresh opinion and aesthetic, and in that respect being young is definitely a strength. I've never worked on a normal show. I like walking into crazy situations and making things work."
Making things work is a large part of Mr. Feldman's gig, which includes the painstaking work of finding the perfect song for certain scenes. "For one episode at the beginning of this season, I was asked to send in a few songs that were balls-to-the-wall insane," he says, citing one such example. "I sent in 15 tracks and was told they needed to be crazier. So I sent another 25, and again I heard back they needed to be even crazier! I wound up sending a bunch more and finally they chose a track by RL Grime and Bauer, which wound up being my big-ticket item of the season. We made it work, but it was definitely my splurge song."
Along with a busy slate as music supervisor (his upcoming credits include the Billy Eichner Hulu show Difficult People and Lorne Michaels' Man Seeking Woman), Mr. Feldman has also been a ubiquitous part of the New York deejay scene, regularly spinning at Manhattan hotspots like Le Bain and Le Baron. As if that weren't enough, he's also gearing up for the release of a collaborative project he's been working on under the moniker Scooter Island. "It's the culmination of a few years of songwriting," he explains. "We posted some tracks online and the rest of the album should be out this summer."
Until then, Mr. Feldman will continue to scope out the choicest tracks for his various projects and, more importantly, get some much-needed rest. "I never asked to be a music supervisor," he notes. "Falling into it was an airdrop of help from the sky."