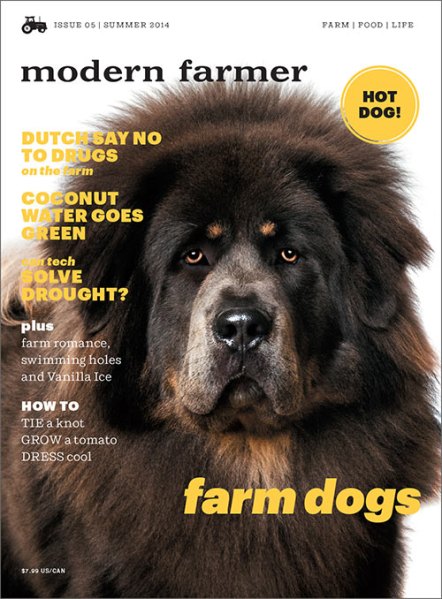 It looks like Modern Farmer has been spared from the slaughterhouse of short-lived magazines that got a lot of publicity before ultimately folding. In January, the ASME-award winning magazine for media people who like reading well-designed stories about the food supply and farming equipment looked like it was folding when news broke that all the paid editors had left.
But it seems that reports of Modern Farmer's death were premature. According to an email that went out today to the NYU J-School list-serv, the magazine is looking for an editorial assistant. Here is the job description:
Modern Farmer—the multi-channel media brand devoted to contemporary farming and food—is looking for a full-time editorial assistant. Candidates MUST be available to start working immediately. This entry-level position may start as freelance with the possibility of becoming salaried, and will be based in Hudson, New York. Modern Farmer's editorial assistant will work closely with the editorial team, as they produce the summer issue of the print magazine and manage the brand's digital presence. In addition to handling administrative tasks, this assistant will have opportunities to report, write and fact-check. He/ she will also work on Modern Farmer's growing ecommerce business and will provide support to the ad sales team as needed. This is a fantastic opportunity to gain a 360-degree perspective on making a magazine and expanding its brand.
Sounds like a great opportunity for someone who wants to relocate to Hudson immediately (or maybe already lives there? Don't forget, the Hudson Valley is the new Brooklyn according to The New York Times), work full-time but not get benefits, grow the ecommerce business, report, write, factcheck, do some ad sales and handle administrative tasks.
Hmmm….it kind of sounds like the new editorial assistant will be producing the whole thing.