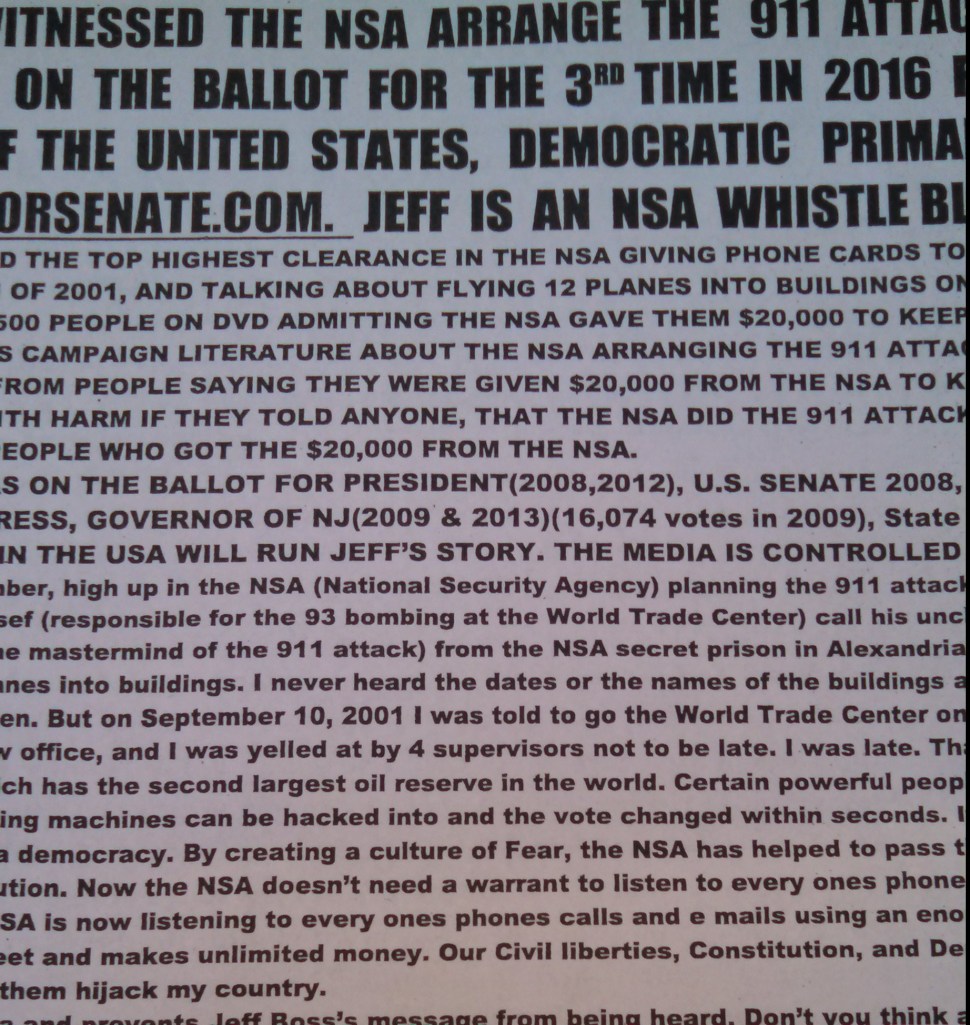 Well-known conspiracy theorist and two-time presidential candidate Jeff Boss is trying to get on the ballot in the 36 legislative district.
Clutching a ragged pile of petition signatures and wheeling a massive red suitcase, Boss turned up at the New Jersey Divisions of Elections office in Trenton today to get in on an Assembly race in LD36, where he said he hopes to run as a Democrat. The North Jersey district is now represented by Assemblywoman Marlene Caride and Assemblywoman Gary Shaer (D-36), and neither are facing serious opposition this year.
Boss has led a quixotic career as a committed "9/11 truther", claiming he has proof the National Security Agency is responsible for the September 11 attacks on the World Trade Center. His iconic "NSA did 9/11" flyers can be found papering buildings throughout New York City, where he ran for mayor in 2013.
In fact, he's something of a perennial candidate: In 2009, Boss was a candidate for the Democratic Party's nomination for Governor of New Jersey, an independent candidate for President of the United States as well a candidate for the U.S. Senate in New Jersey in 2008, and again for governor in New Jersey in 2013 against Gov. Chris Christie.
"If I don't stay in the public eye, they'll get me," Boss, without elaborating, said in a brief but ominous conversation with PolitickerNJ. (Boss claims members of the NSA routinely make attacks on his life.)