A jury this morning found Washington Township Police Officer Joe DiBuonaventura not guilty on 14 counts of misconduct in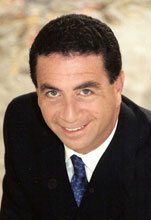 connection with his 2012 traffic stop of Assemblyman Paul Moriarty (D-4).
DiBuonaventura arrested Moriarty on charges of driving while intoxicated and later found himself indicted on 14 criminal counts, including three counts of tampering with records, three counts of falsifying records, three counts of false swearing, and five counts of official misconduct.
The 12-person jury found him not guilty.
After refusing to take a breathalyzer test and his own arrest, Moriarty beat the criminal charges in his case.
For more coverage of the trial, go here.