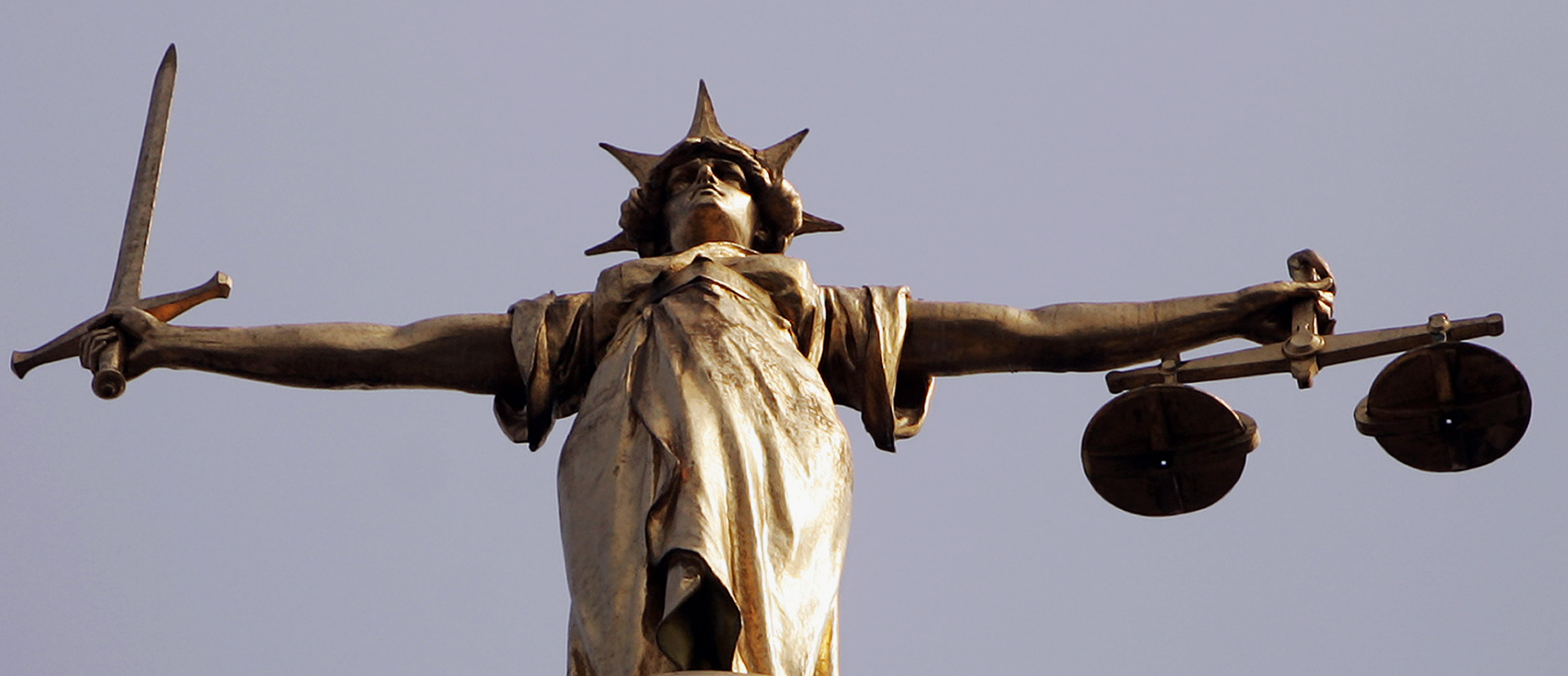 Last month's indictment of NYPD Officer Peter Liang for the fatal shooting of black Brooklynite Akai Gurley seemed to answer, affirmatively, whether a local grand jury and a local prosecutor could levy criminal charges against a local cop.
The charges—which include manslaughter, reckless endangerment and criminally negligent homicide—against Mr. Liang followed the deaths of Michael Brown in Ferguson, Mo., and Eric Garner in Staten Island last year, and the subsequent non-indictments of the white police officers who killed the two African-American suspects. Since then, the justice system itself has seemed to be on trial—but scholars and attorneys warn the slew of solutions critics have proposed may come laden with serious ramifications for democracy.
After Staten Island District Attorney Daniel Donovan failed to obtain an indictment in the Garner case, New York Attorney General Eric Schneiderman proposed remanding all police misconduct cases to the state prosecutor's office to prevent the close relationship between local law enforcement and prosecutors from corrupting grand jury proceedings. Meanwhile, Public Advocate Letitia James, joined by the Legal Aid Society, declared the grand jury system "antiquated."
Meanwhile, Ms. James has endorsed Gov. Andrew Cuomo's proposal to create an independent monitor to sift through sealed grand jury records of police homicide cases that failed to yield an indictment. That monitor would then issue a recommendation as to whether the governor should appoint a special prosecutor. And most recently, New York's highest-ranking jurist, Chief Judge Jonathan Lippman, attacked grand juries as "a relic of another time" in his State of the Judiciary Address in February. Mr. Lippman proposed a bill that would require judges to sit through grand jury process in police abuse cases and to assume an active role in the proceedings: asking questions of witnesses, dismissing evidence as they see fit and providing legal guidance to the grand jurors.
But experts argue that each of these proposals could badly upset the system of justice in New York.
Brooklyn District Attorney Kenneth Thompson, who convinced the grand jury to hand up the indictments against Mr. Liang, railed against Mr. Schneiderman's proposal, deeming it a violation of the right of voters to have their chosen official represent their locality in court.
"Local prosecutors who are elected to enforce the laws in those communities should not be robbed of their ability to faithfully and fairly do so in cases where police officers shoot, kill or injure someone unjustly," wrote Mr. Thompson, the borough's first black district attorney, in a statement to the press.
And a more active role for judges could lead to claims of judicial bias and an increase in appeals, warned professor Gloria Browne-Marshall, associate professor of constitutional law at John Jay College of Criminal Justice.
The grand jury, she noted, arose here in pre-Revolutionary times to protect colonists from legal harassment from King George III (though the institution's lineage dates back centuries earlier to the council of barons the Magna Carta established to oversee the English monarch in 1215).
"There would be a body of the people, the grand jurors, who would look at the evidence and determine whether someone's reputation would be stained by a criminal case before the criminal case actually took place," she said of the grand jury's role in early America.
Today, the United States is the only nation to use grand juries to issue indictments. The right to a grand jury hearing is enshrined in the Fifth Amendment of the Bill of Rights and in the New York State Constitution, making it a seemingly inextricable part of the justice system.
Ms. Browne-Marshall, an African-American woman, maintained it makes little sense to radically rewrite the rules for grand juries—which exist to protect citizens from overzealous law enforcement—simply to deal with the tiny fraction of cases that involve accusations against police.
James Jacobs, a professor of constitutional law at New York University, was similarly skeptical of Mr. Lippman's recommendations—noting that they would mean the judge assuming the role traditionally assigned to the district attorney.
"So the judge is going to supplant the prosecutor? It just doesn't make sense to me," Mr. Jacobs said.
Although not entirely averse to the proposals of Mr. Cuomo and Mr. Schneiderman, Ms. Browne-Marshall warned that their ideas, if realized, could taint the process with politics. The state's attorney general, governor and even the proposed appointed monitor and special prosecutor are inherently political positions.
Mr. Jacobs noted that the state has a poor record with special prosecutors investigating law enforcement.
"They don't have any accountability. They're often not elected and they have only a couple of cases," he said. "We like to think our elected prosecutors can do the job they were elected to do."
Mr. Jacobs pointed to Maurice H. Nadjari, who Gov. Nelson Rockefeller installed in 1972 as special prosecutor to root out judiciary wrongdoing.
Mr. Nadjari was widely seen as using the position for political  self-promotion, and—despite spending some $14 million in taxpayer money—lost almost all of his cases or saw them overturned on appeal. The state dissolved his office after just four years.
"Generally," said Mr. Jacobs, "our experience with special prosecutors has not been a happy one."
Instead, Ms. Browne-Marshall recommended reformers focus on increasing accountability for local prosecutors—by empowering civilians. She suggested educating, encouraging and enabling grand jurors to report if a prosecutor does not appear to be aggressively attempting to obtain an indictment. Contrary to claims by Mr. Donovan, the John Jay professor maintained that the district attorney's job is not to present evidence as an impartial observer but to bring the case to trial.
"They can't act like they don't have a side. They have a side. They represent the government, and they have to present evidence in a case involving a police officer just like they would in any other case," she said.
Under Ms. Browne-Marshall's proposal, if a grand juror reports the district attorney appeared incredulous or lackadaisical in handing a case involving a cop, it could serve as grounds for rebooting the grand jury process from the beginning. Such a policy, Ms. Browne-Marshall argued, would go a long way toward improving public trust in district attorneys and grand juries.
For now, she believes that Mr. Liang's indictment has created faith only in Mr. Thompson, rather than in the institutions of the district attorney and grand jury.
"You can't have public confidence based on who happens to be in office at the time," she said. "There has to be confidence in the system."