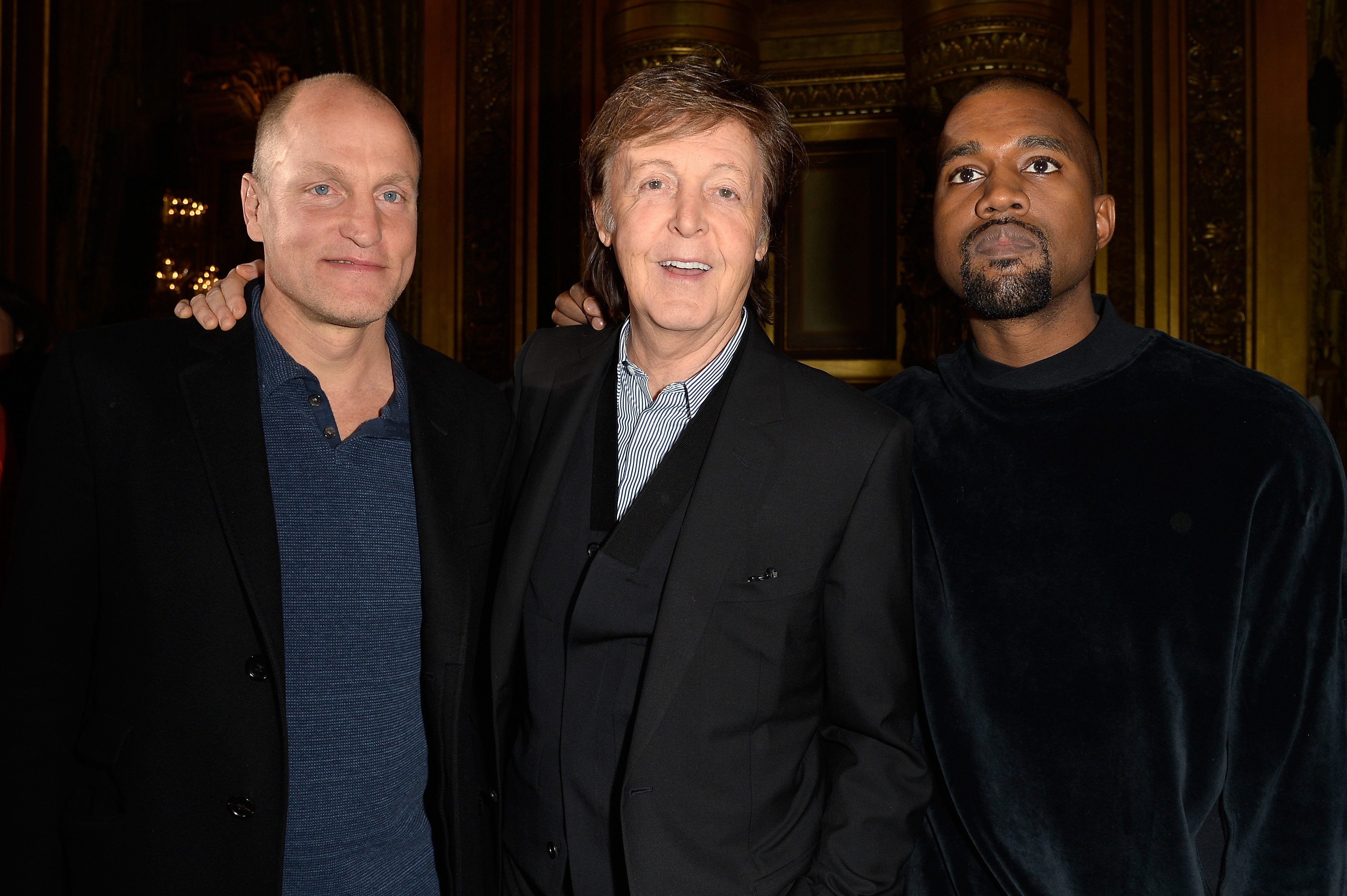 We all know the menswear industry is booming right now. But did you realize that male fashion groupies are also having a moment?
As Paris Fashion Week rolls on, it has become apparent that in the City of Love, Hollywood fashion fanboys can eat up just as much attention as their female counterparts. Strategic front-row appearances are normally the domain of female musicians and film stars, but increasingly, men such as Kanye West, Paul McCartney, Woody Harrelson and Jared Leto have been popping up in the front row, with or without female accompaniment. Even British Formula One racer Lewis Hamilton is getting in on the fashion action.
The Hollywood hunks are mixing with fashion world stalwarts such as Alber Elbaz, , Hamish Bowles, Karlie Kloss and Carine Roitfeld. It makes sense that such stars would want to cash in on potential luxury endorsement deals—not to mention the fact that every fashion show after-party's gender ratio strongly favors men on the prowl. But the question is: who is having the most fun of all?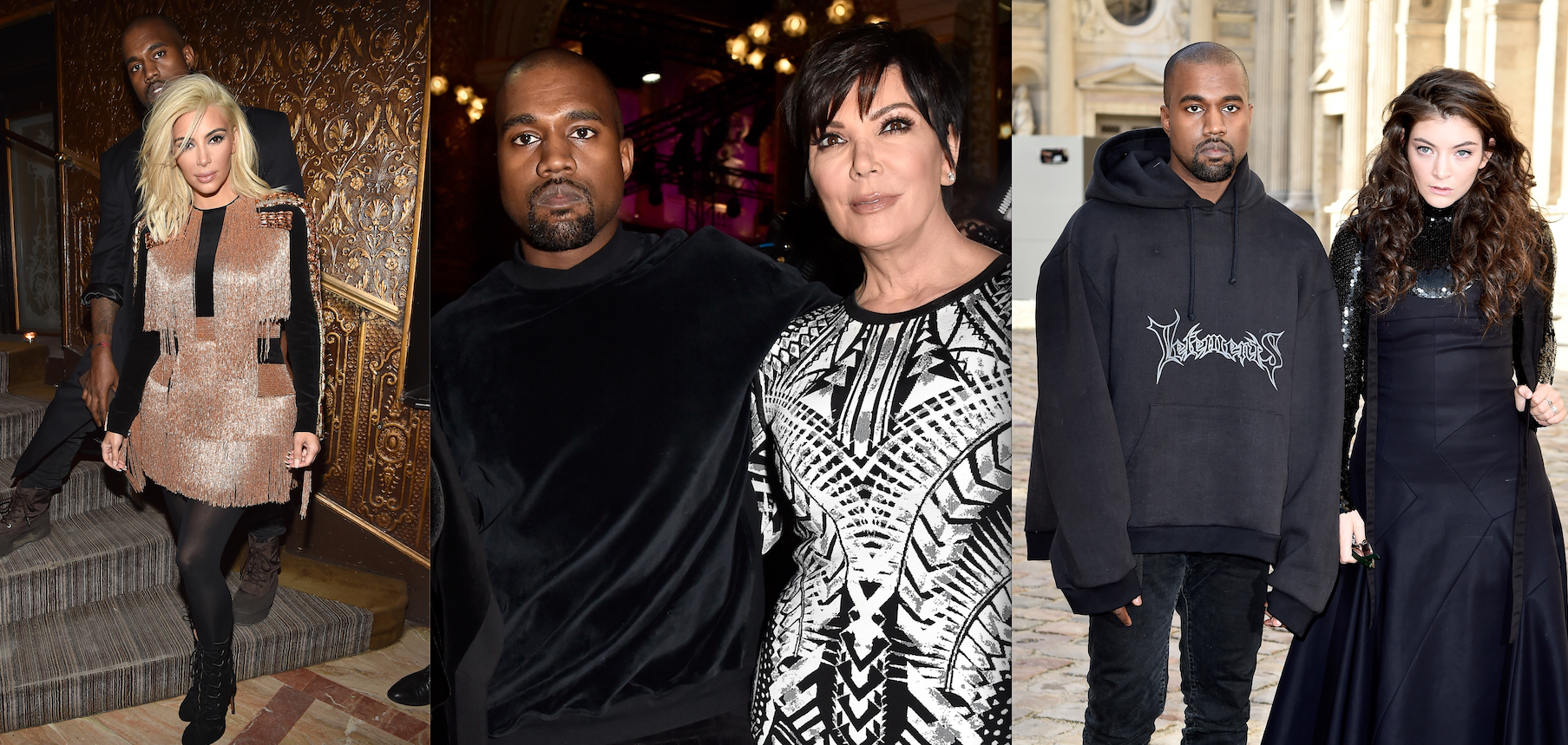 Let us begin with Kanye West who is, at this point, a Paris Fashion Week fixture. He is ubiquitous this go-around, whether escorting his mother-in-law to Balmain, palling around with Lorde outside Dior, chatting with his favorite Beatle at Stella McCartney or trailing behind the one person who manages to steal the spotlight from him, his newly platinum blonde wife, Kim Kardashian.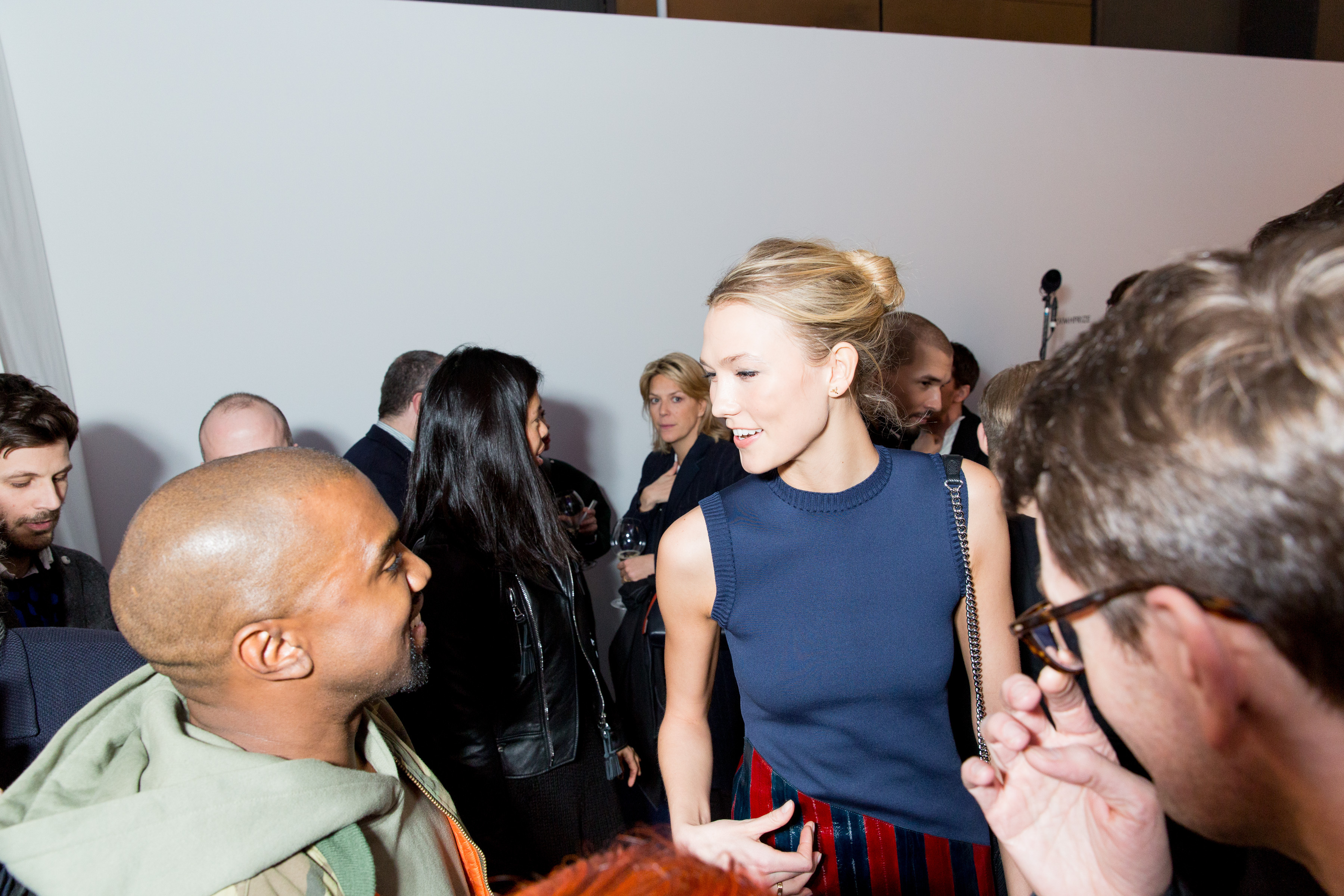 Mr. West looks serious when posing for photos, but often cracks a smile when hobnobbing with the fashion elites he loves, as seen above with model Karlie Kloss. A front-row fixture, he palled around with fellow male fashion aficionados Woody Harrelson and Sir Paul McCartney at the Stella McCartney show this morning (although judging from the below picture, he might not have had his coffee yet).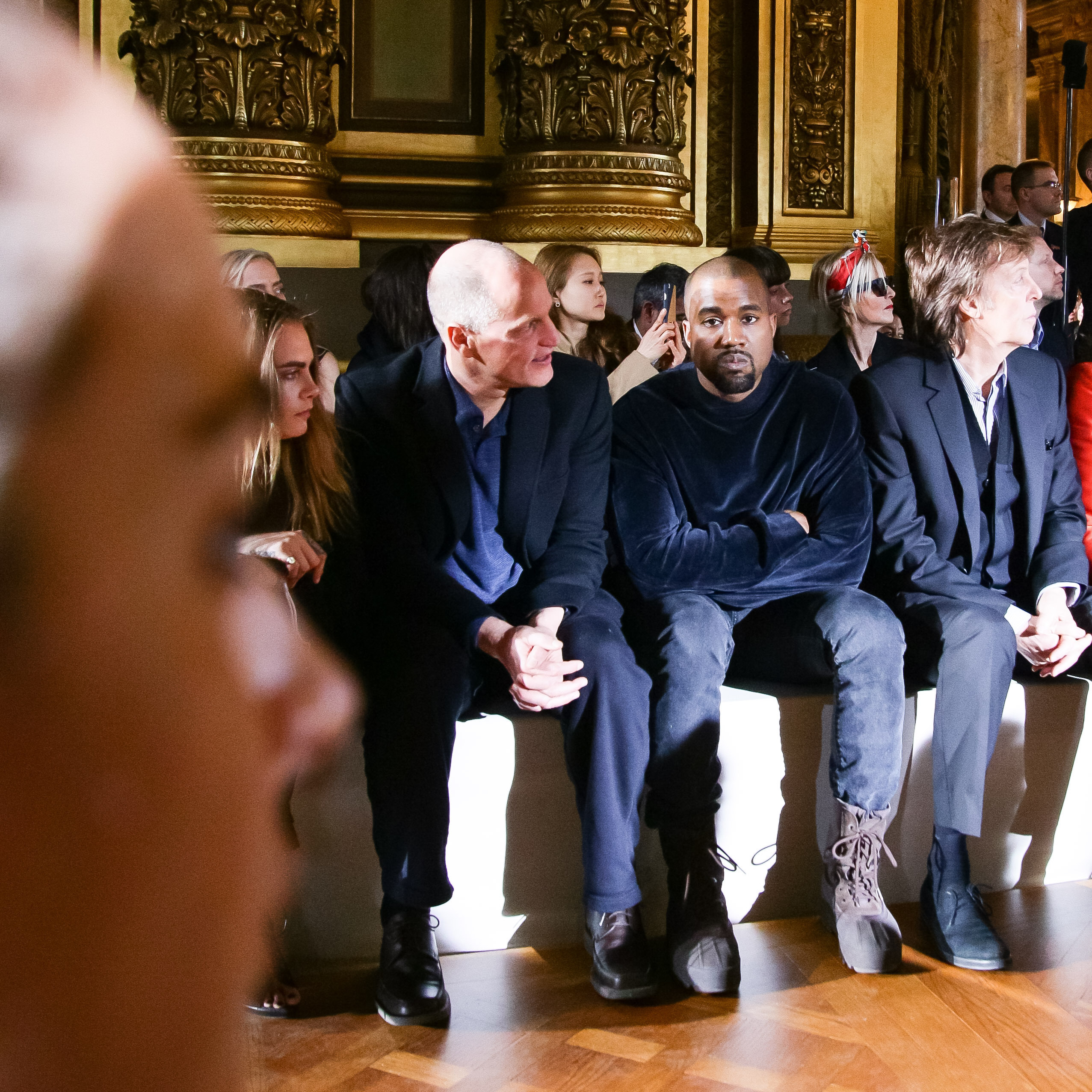 Sir Paul was there to support his daughter as the card-carrying vegetarian debuted her first-ever faux fur coats. He was also escorting Nancy Shevell, the New Jersey trucking scion who also happens to be the legendary musician's main squeeze.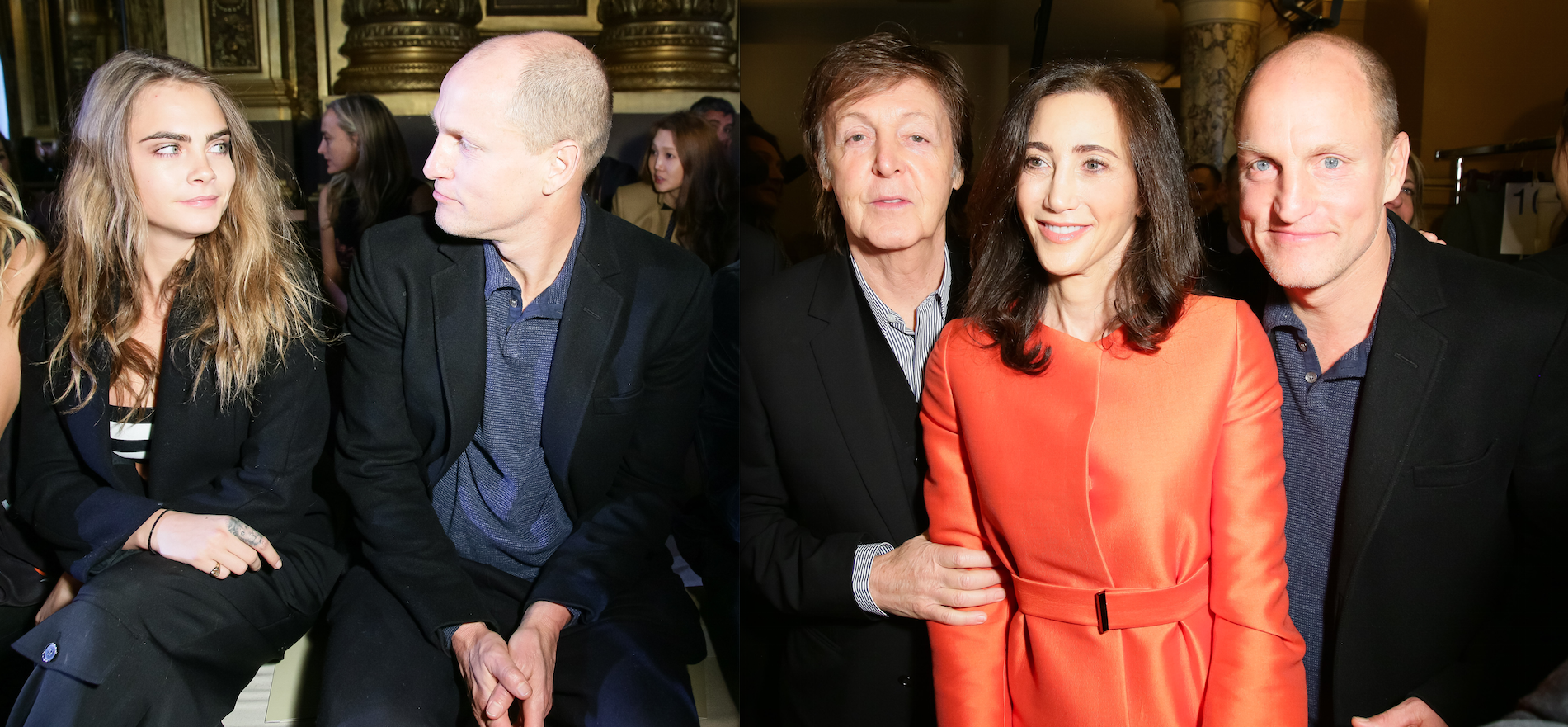 Mr. Harrelson seems like a Paris Fashion Week wildcard, but a cursory Google search reveals he is just as dedicated as Ms. McCartney is to cruelty-free fashion, having starred in a Humane Society PSA about the issue. Guess all those "decorative" postmortem antlers in True Detective must have been synthetic.
British racing heartthrob Lewis Hamilton has also been making the rounds, looking perhaps a bit starstruck in the above photo at the Balmain after party. His velvet smoking jackets and maroon fedoras make him a style star to watch. Plus, he showed up stag and is fresh from a breakup with Nicole Scherzinger. What better time could there be for a guy to network with some Balmain models?
Meanwhile, at Elie Saab, American Vogue's European editor at large, Hamish Bowles, chatted with colleague Virginia Smith in the front row. Mr. Bowles has popped up several times over the course of this Paris Fashion Week. At each appearance, he is making a strong case for baby blue neckwear with a coordinating scarf.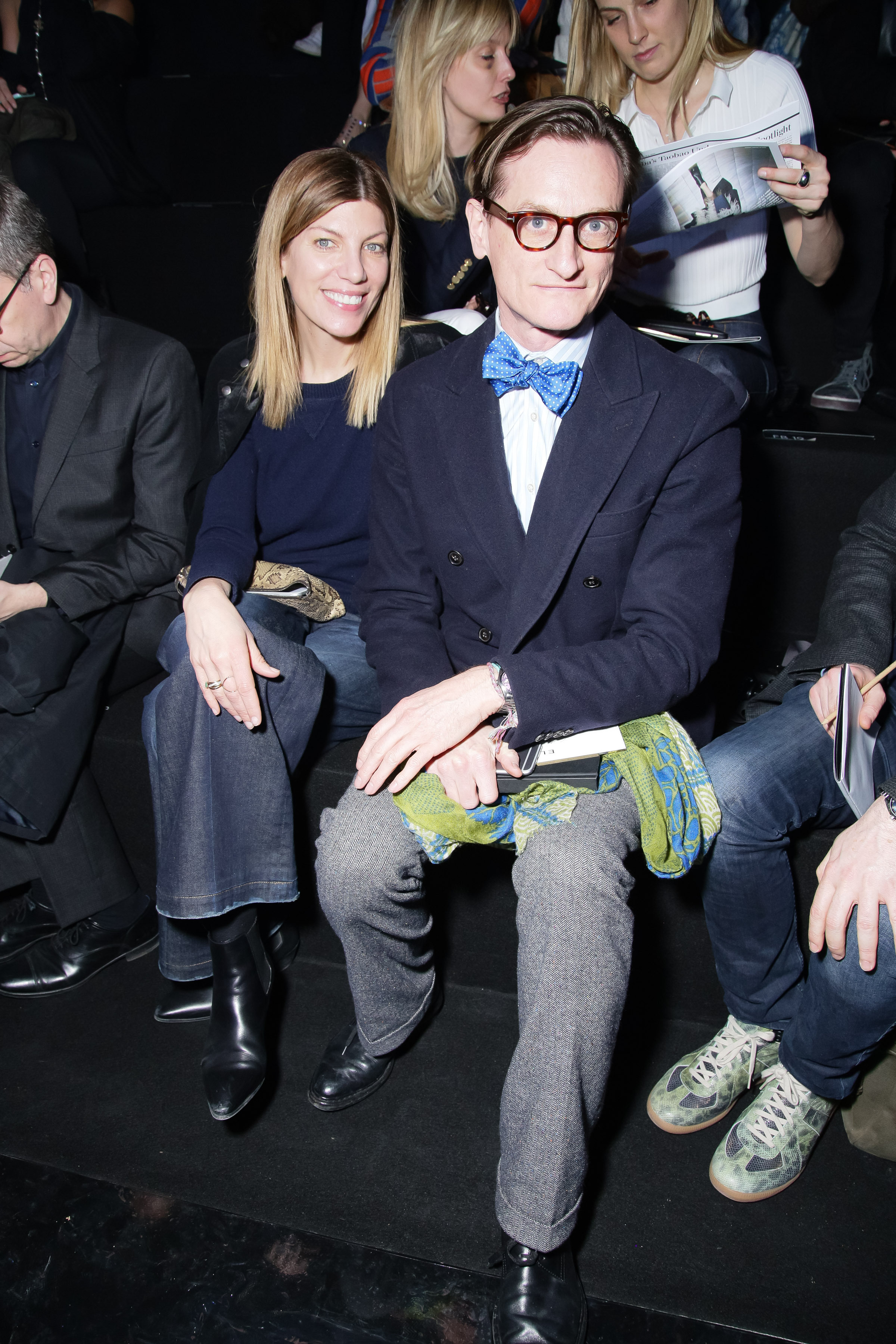 At Givenchy, stylist and costume designer Johnny Wujek escorted pop star Katy Perry, and they were photographed sharing a few laughs. After they took their seats, fashion photographers Mert Alas and Marcus Piggott rounded out their fun front-row quartet.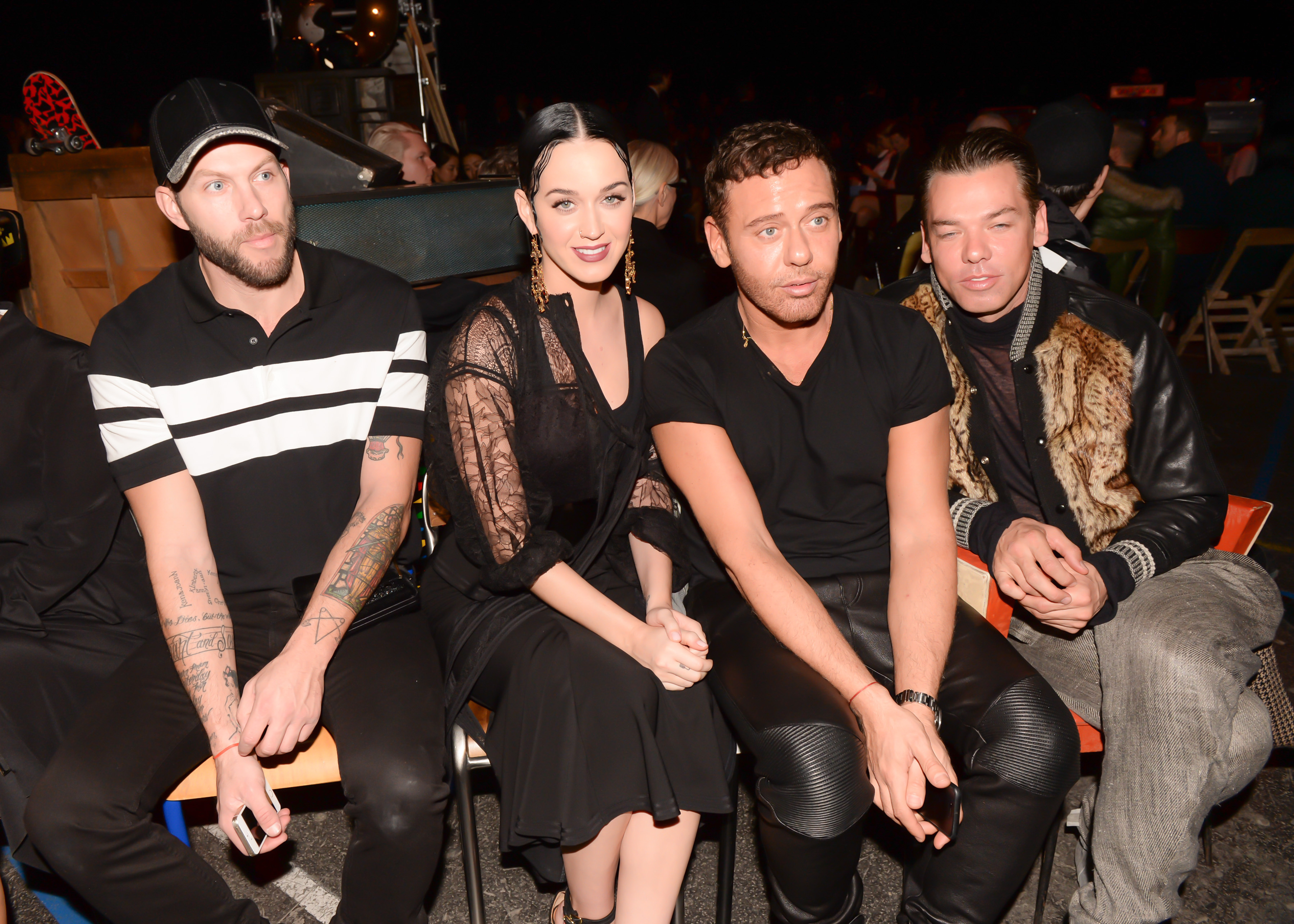 Well-dressed men are popping up on street style photographers' film rolls as well. Even Abie Cohen, Man Repeller Leandra Medine's husband, made a rare appearance, dressed in black to coordinate with his blogger wife.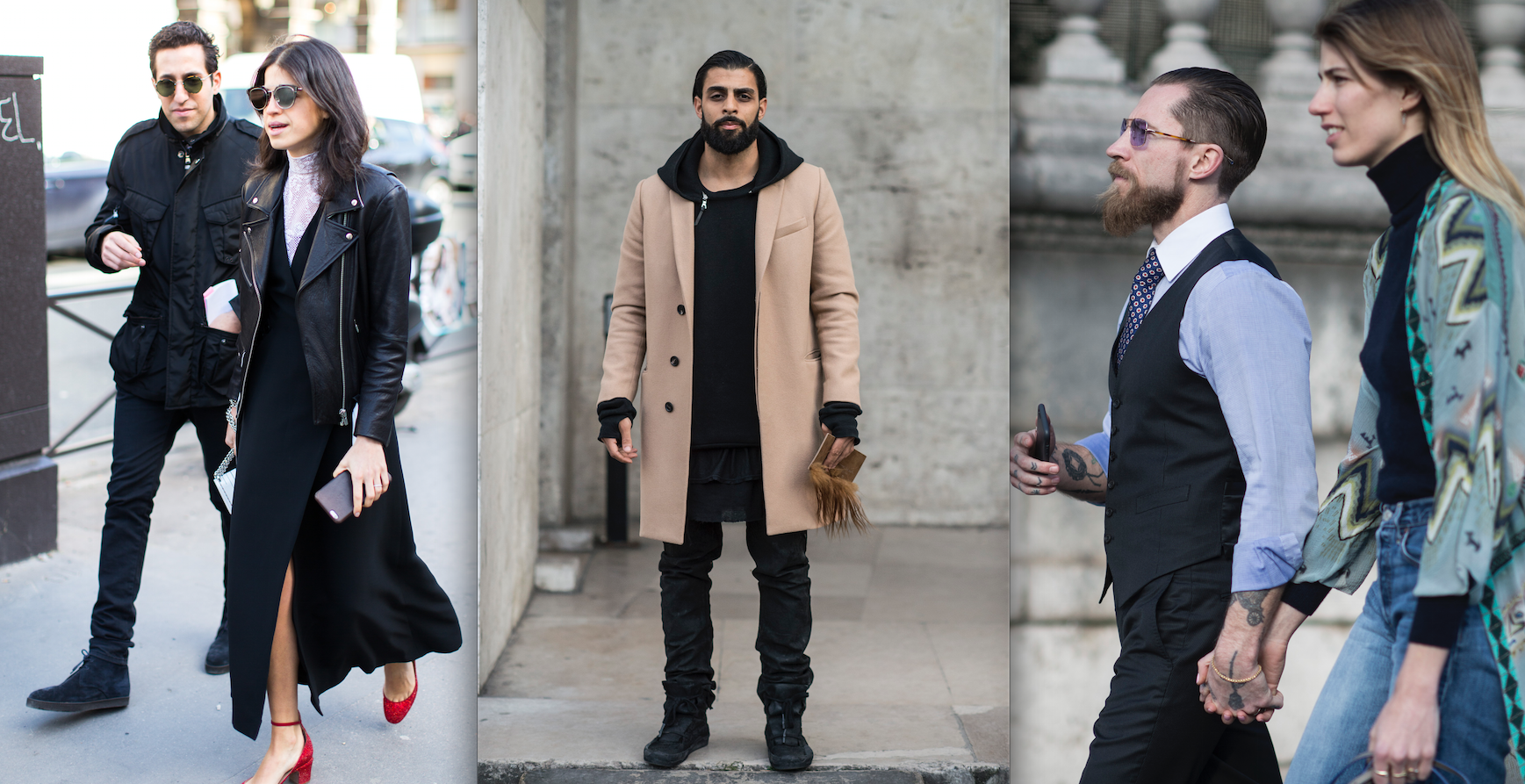 But the guy having the most fun at Paris Fashion Week has to be Jared Leto.
Not to be outdone by the #WorldsMostTalkedAboutCouple, Mr. Leto also garnered attention by bleaching his famous hair at the top of the week. And since then, he has taken Paris Fashion Week by storm.
He appears to be the life of the party everywhere he goes. Solange Knowles, Leigh Lezark, Alber Elbaz, Noomi Rapace, Jessica Stam and Olivier Rousteing are just some of the fashion world luminaries who have lined up to pose for photos with the actor.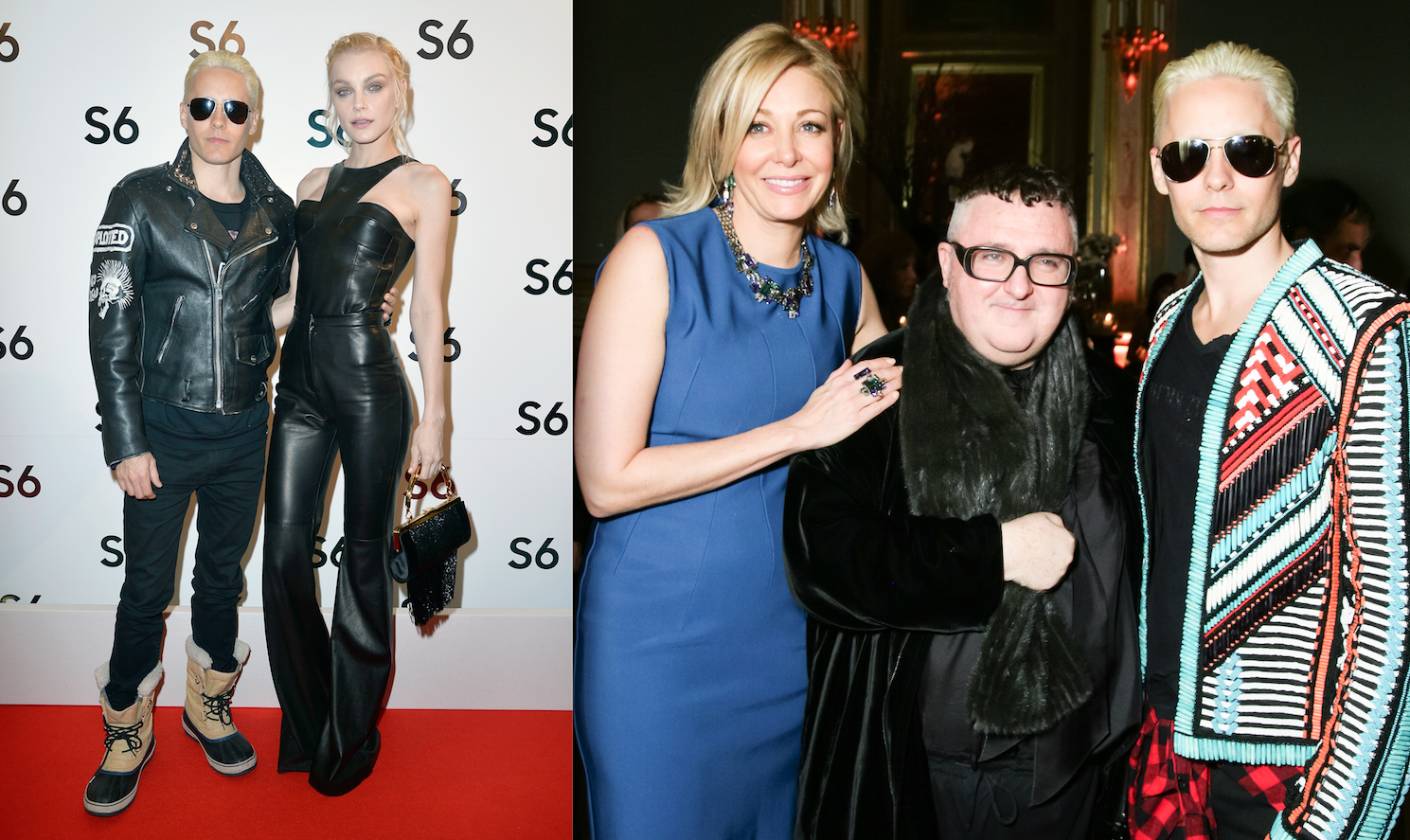 He has also taken the liberty of inserting himself into a few photos, vastly improving them in the process.
So while the guys of Paris Fashion Week are clearly having a ball, it is clear that Mr. Leto is having more fun than any of them. Full-time fashion people, take note: next time you are tempted to grumble about your grueling schedule of nonstop shows and parties, take a cue from Mr. Leto: bleach your hair, grab some shades and have fun with it.