Which is a more important British cultural export, Downton Abbey or the Duchess of Cambridge's exemplary style?
That is a debate for another time, but both converged today when the former Kate Middleton wore a perfectly tailored maternity coat to visit the television show's set.
The coat was designed specifically for expectant mothers by Jojo Maman Bebe and retails online for an affordable ₤69 (about $95). Just like the Duchess's Erdem outfit from last week, the coat is warm enough for early March, but light-colored as a tribute to the raising temperatures.
In case you are unable to purchase one of your own before the original style inevitably sells out, here are a few similar '60s-tinged, spring-friendly coat options to choose from: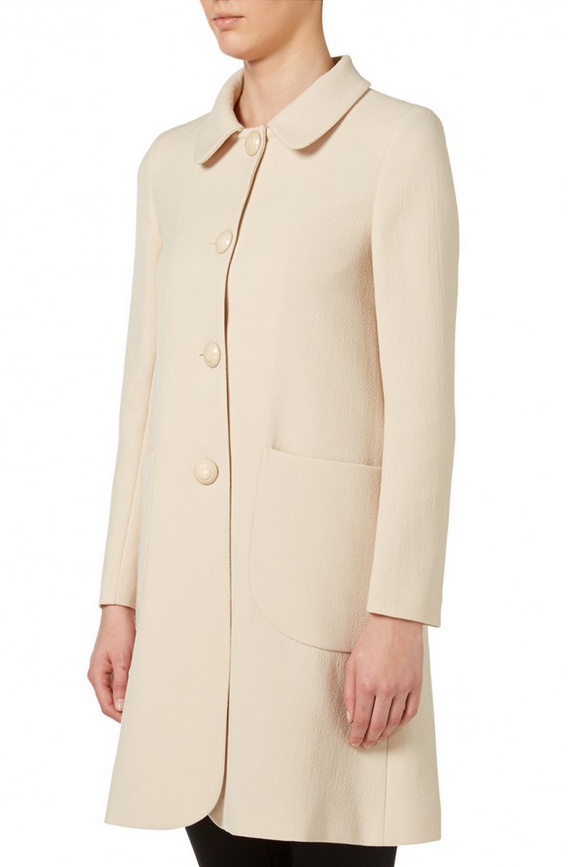 The Duchess of Cambridge is a fan of Goat's mod designs, having worn a black and white Goat piece when she met Chirlane McCray in New York City. The above coat is just her style, costs ₤640 (about $950), and is also available in black, blue and red.
If oversize buttons are not your style, the Zeo Collarless MaxMara coat ($745) is a perfect choice to channel the Duchess. The understated blush hue makes it a perfect choice for Easter Sunday.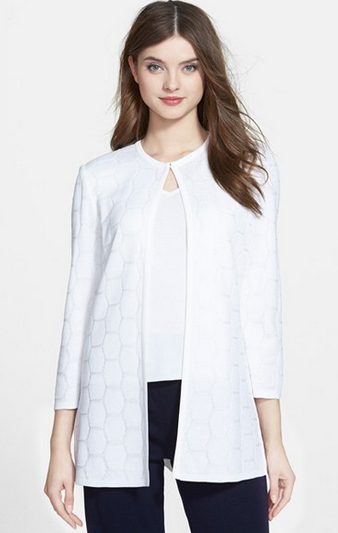 And finally, for those lucky souls who live in warmer climes, this Ming Wang collarless jacket ($289) is lightweight with a similar shape to Ms. Middleton's. The honeycomb pattern makes it all the more perfect for this time of year.