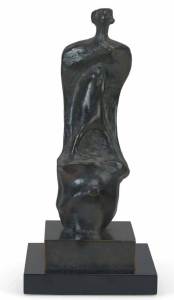 "You know you don't have to act with me, Steve. You don't have to say anything and you don't have to do anything. Not a thing. Or maybe just whistle. You know how to whistle Steve, don't ya? You just put your lips together and blow." — Lauren Bacall to Humphrey Bogart in To Have and Have Not, 1944. 
From Chanel jewelry to silver cutlery and Henry Moore sculptures, owning a souvenir of the life of legendary actress Lauren Bacall's is about to get a little easier.
Bacall passed away in August 2014 at the age of 89. Her three children are now auctioning the massive collection of art, jewels and memorabilia Bacall owned at Bonhams auction house in New York on Tuesday and Wednesday, March 30 and April 1.
Price estimates for the 740 lots range from $100 to $60,000 with items to suit various tastes, including 20th century art, 18th century rustic furniture, a number of East Asian decorative pieces, and even, Bacall's silver asparagus server.
Bacall was a Bronx native who became one Hollywood's most famous and celebrated actresses, known for her elegant, old-Hollywood looks and sultry film-noir voice.  She starred in To Have and Have Not (1944), The Big Sleep (1946), and Key Largo (1948), and starred in the romantic comedy How to Marry a Millionaire (1953) with Marilyn Monroe and John Wayne's final film, The Shootist.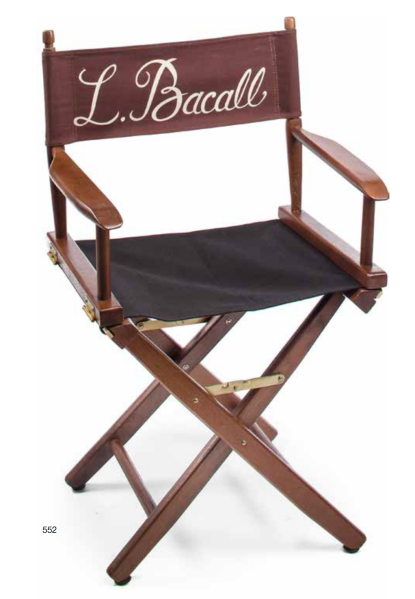 She was also the envy of many for her 12-year marriage to heartthrob Humphrey Bogart (They wed in 1945 when she was barely out of her teens and he was 45.) The collection even includes a few Bogart-related items, such as the actor's black granite and iron games table, estimated at between $2,000 and $3,000. One final, more personal gem for Bacall aficionados isa  sketch of the actress by Aaron Shikler, famous sketch artist who has drawn portraits of presidents and celebrities.
Some of the art pieces include 36 lots of Henry Moore sculptures and sketches. Standing Man and Woman, a 1981 seven and a half inch bronze with gold patina sculpture, is the most expensive item in the collection at an estimated $40,000 to $60,000.
There are also options for those less willing to dish the big bucks. A set of aluminum picture frames is valued at $100, and a Goyard suitcase is also in the $100 to $200 range. On the collectible side, several lots include director chairs with Bacall's name screen printed on them, most of which are estimated at an average of $300.
Also up for auction are a few silver cutlery sets, including a full set of serving utensils like cheese slicers, engraved thongs, asparagus servers and embellished fish knives.
The collection has been exhibited throughout the world to entice buyers before coming back to New York for auction on March 31 and April 1.