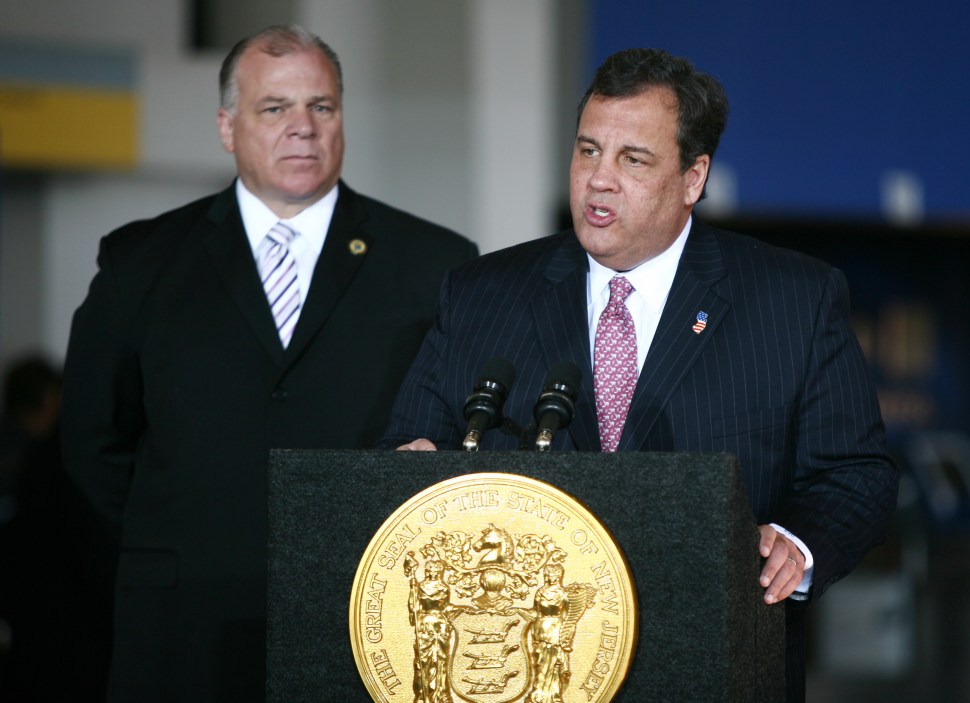 The man Gov. Chris Christie appointed to oversee Atlantic City's beleaguered economy and finances said today that the situation is "actually a lot more severe" than he first thought.
Appointed as emergency manager of the struggling seaside city by Gov. Christie in January, Kevin Lavin, a corporate finance lawyer, told reporters on a conference call today that the city is in a deeper economic bind than he had predicated when he went to work in the city 60 days ago. He said the city is in a full-blown financial "crisis", facing a budget shortfall of $101 million dollars this year alone.
Lavin and his special counsel, Kevin Orr — who most recently presided over Detroit's bankruptcy — outlined their initial findings and  progress in a report, released on the Department of Community Affairs website this afternoon. Clocking in at 38 pages, it details how the city's tax base has shrunk and revenues evaporated over the past several years, leading to a major fiscal crunch.
The report paints a more dire picture than previously thought for the once-prosperous gaming mecca. Over the past five years, the report found, Atlantic City's ratable base has declined from $20.5 billion in 2010 to $7.3b in 2015. That decline has accelerated in more recent years, from $11.3 billion in 2014 to $7.3 billion in 2015 (a decline of 35%), creating a $101 billion shortfall in the city's 2015 budget, proposed by Mayor Don Guardian earlier this month with  $30 million in cuts to municipal funding.
The immediate priority, Lavin said, is to close that gap. The report proposes a combination of cost reduction and potential payment delay measures — including layoffs, debt deferral, and cuts to the city's PERS and PFRS pension system — as well as revenue enhancement measures — including increasing state COPMTRA aid — to save the city some $10 million in 2015.
Lavin, who along with Orr and Guardian has spent the last several weeks working with local stakeholders and officials on these proposals, stressed that while the "acute financial distress facing the City is imminent" and that the "causes of such distress are not transitory," the current report represents a "hollistic" approach to stabilizing the city's finances by 2016 and beyond.
"Absent an urgent, material realignment of revenues and expenses, this crisis will rapidly deepen and will threaten the City's ability to deliver and maintain essential government services impacting the health, safety and welfare of its residents," the report reads.
Lavin also said the emergency management team is not currently considering bankruptcy as an option for the city — even though some argue that route is inevitable.