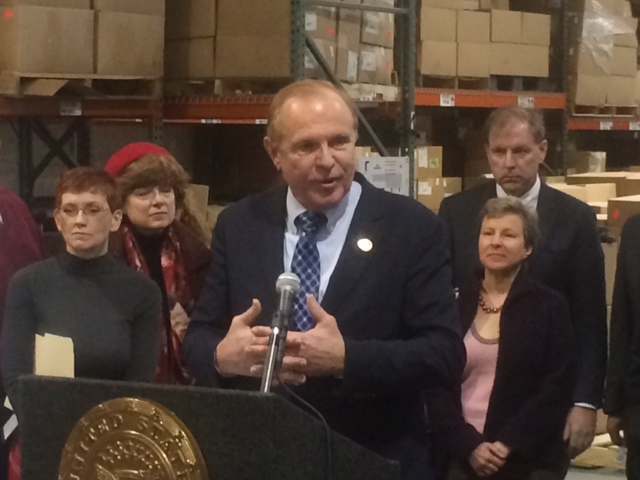 GARWOOD – State Senator Ray Lesniak (D-20), when asked how he thought the official entry of U.S. Senator Ted Cruz (R-Texas) into the 2016 GOP nomination race could affect New Jersey Governor Chris Christie's chances in the same sweepstakes, flipped the script on the question.
"First of all, I don't believe that Chris Christie has any chance of getting the presidential nomination in any way," Lesniak told PolitickerNJ on Monday after a press conference in Garwood to announce new legislation designed to highlight businesses that both make American-made products and support American workers.
Some political observers have asserted that in an attempt to win over the right wing of the national Republican Party, Christie has tried to shape his policies in New Jersey in line with other potential GOP presidential candidates who are on the right of the Republican spectrum, including Wisconsin Governor Scott Walker, who has developed a reputation for union-busting.
Lesniak, however, believes any such perceived policy shifts by Christie are ultimately all for naught.
"It doesn't matter how far [Christie] goes to the right," Lesniak, a potential 2017 Democratic gubernatorial candidate, said. "He's pretty far out there as it is."
Lesniak went on to lambaste Cruz's record before offering a final assessment of Christie's presidential chances.
"Ted Cruz, I don't believe, is even going to be acceptable to the Republican Party because he's an obstructionist. He wants to shut down government to achieve whatever goals he's espousing at the time," said Lesniak, referring to Cruz's role in the 2013 attempt on Capitol Hill to block financing for President Barack Obama's health care law. "I believe he's a sideshow, that's all. And Governor Christie is a sideshow."