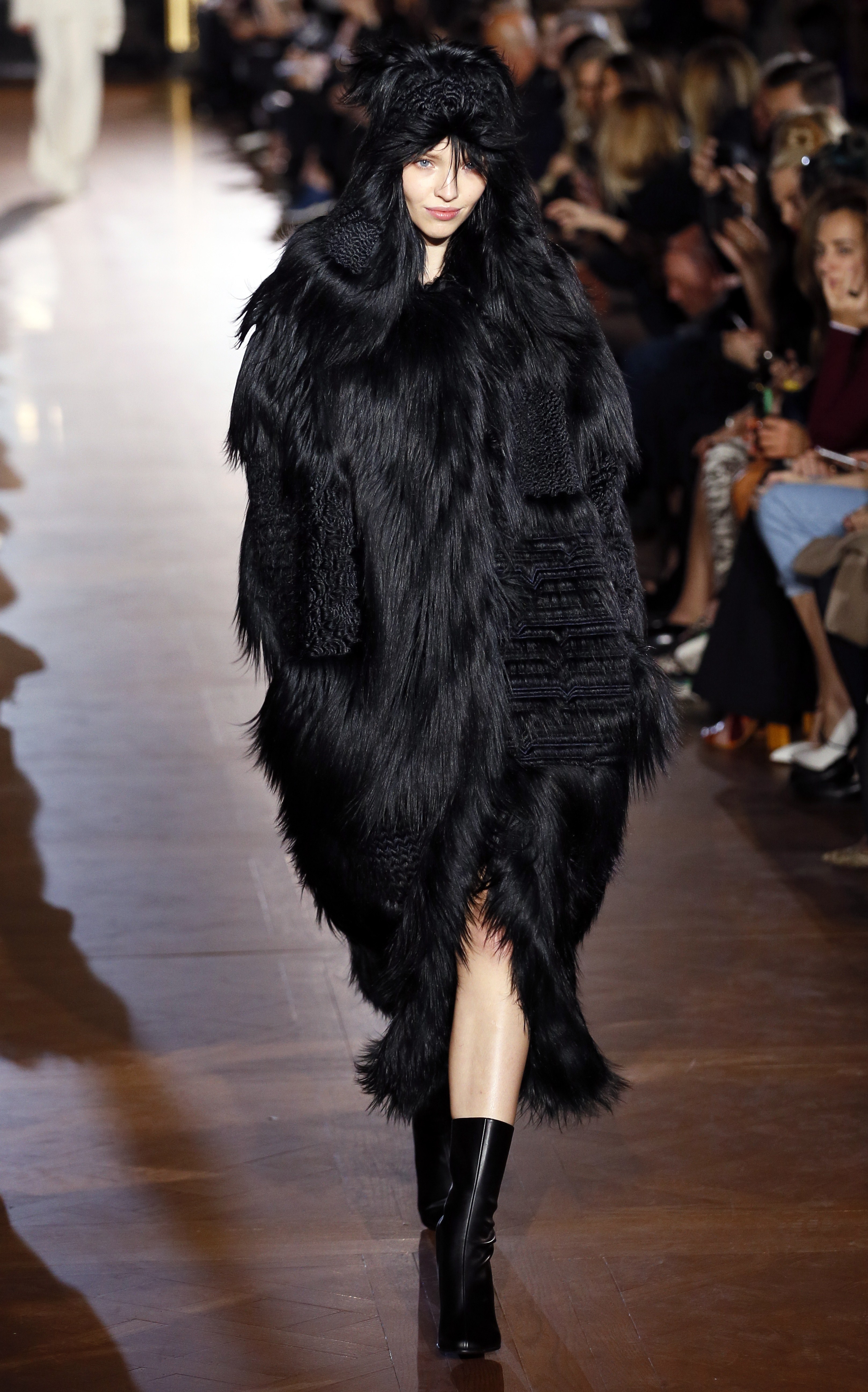 After years of eschewing even fake fur, Stella McCartney showed a collection this morning that was full of synthetic pelts.
This is big news because Ms. McCartney is not just a rock scion, but also vegetarian royalty—her parents, Paul and Linda McCartney, are largely responsible for introducing an animal-free diet to the western mainstream. Thus, Ms. McCartney has always used synthetic leathers, and found even faux fur icky until now.
"Modern fake fur looks so much like real fur, that the moment it leaves the atelier no one can tell it's not the real thing," she told the Guardian. "And I've struggled with that. But I've been speaking to younger women about it recently and they don't even want real fur. So I feel like maybe things have moved on, and it's time, and we can do fabrics which look like fur, if we take them somewhere else."
The decision also makes good business sense—fur is incredibly popular right now for everyone from prepsters to rock queens. It is even popping up on some menswear. And unlike during previous eras, turning up to an event in faux fur is no longer a faux pas. As Ms. McCartney noted, many people now prefer it. Others simply don't care about the provenance of your pelt, as long as it looks stylish.
Still, Ms. McCartney does not want to take any chances with having her pieces mistaken for the real thing. The coats will include a "fur free fur" label affixed to the coat in a visible place, such as the wrist, the Guardian adds.
The collection, shown in Paris, included both white and black faux fur coats. The incredibly luxe outerwear will be difficult for even the staunchest PETA member to turn down.