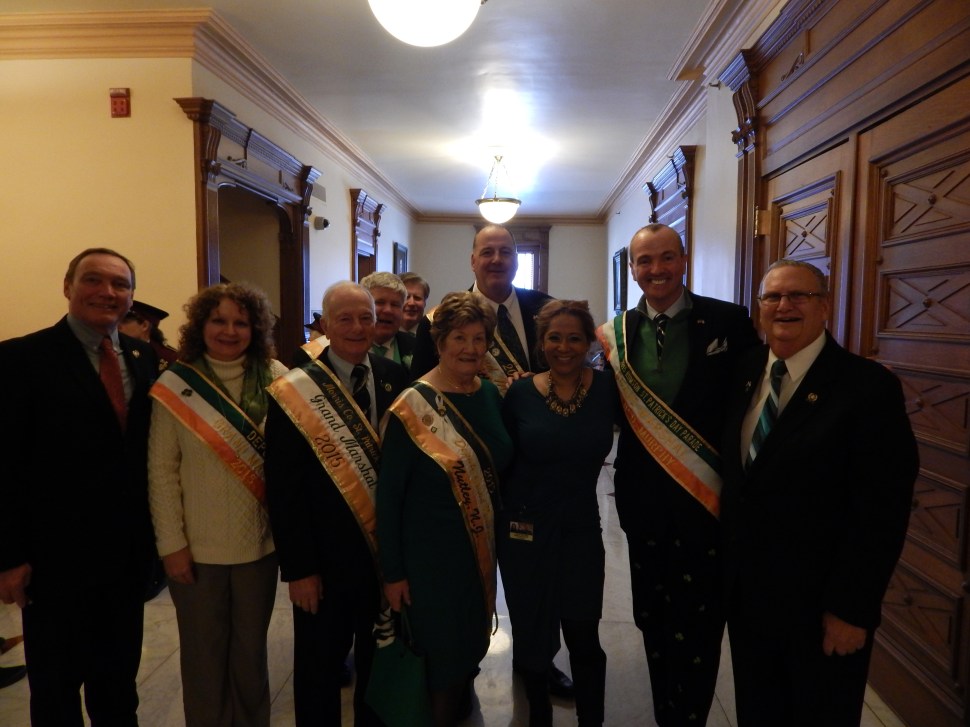 New Jersey pols are bringing the luck of the Irish to Trenton.
Green duds and sashes the color of Ireland's flag crowded the hallway outside the Assembly chambers moments ago, where lawmakers will honor Irish-American grand marshals from across the state during a ceremony hosted by Assemblyman Tom Giblin (D-34).
Faces gleaned in the crowd: Assemblyman Scott Rumana (R-40), Assemblyman Ralph Caputo (D-28), and Assemblyman Tim Eustace (D-38), among others.
Also: Former Ambassador to Germany and gubernatorial prospect Phil Murphy, in what looked like shamrock-speckled pajama pants.
Murphy led Saturday's St. Patrick's Day parade in Rumson, New Jersey.
"I think I'll start wearing these to bed," Murphy said. "I'm a proud Irish-American."