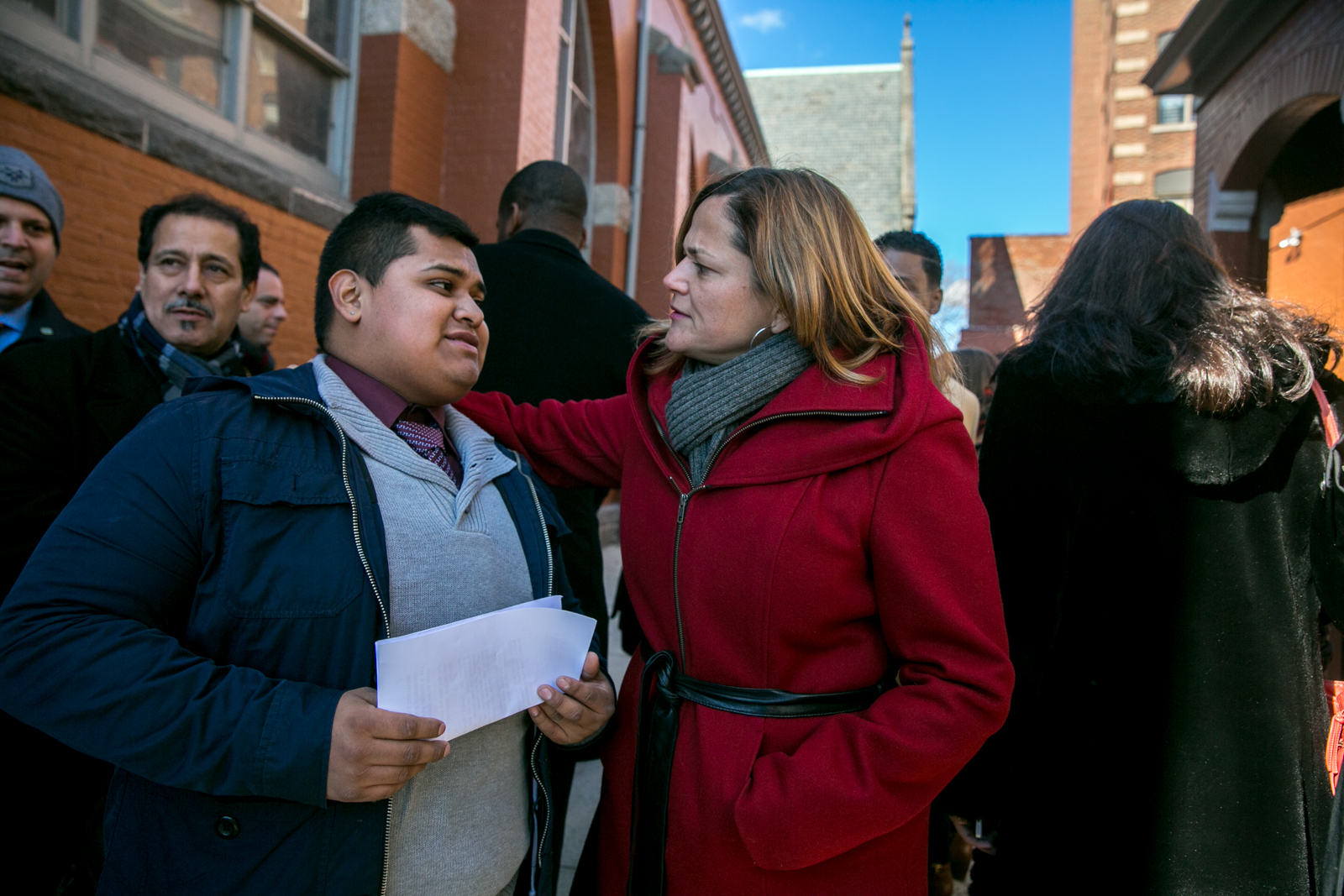 Council Speaker Melissa Mark-Viverito is not LOLing at this listicle.
Ms. Mark-Viveirto, a liberal Democrat, slammed the Republican-led House Judiciary Committee and its Chairman Bob Goodlatte for using .gifs—animated images—from movies and television shows in a press release posted online promoting the GOP's immigration plan.
"Chairman Goodlatte ought to be ashamed that the House Judiciary Committee would put out such an utterly mindless press release that trivializes such a serious topic, which also manages to demean the institution of Congress and women in the process," Ms. Mark-Viverito said in a .gif-free statement to the Observer.
The committee's press release, dubbed "At the Flick of a Switch," runs through 10 talking points illustrated with .gifs, most of them featuring women, meant to show reactions to each of the points. The style is reminiscent of Buzzfeed and other viral listicles.
An example: "1. Right now, one single person – the President of the United States – can turn off the enforcement of our immigration laws unilaterally. For real." That's followed by a .gif from the film Pitch Perfect, in which a female character says: "Aca-scuse me?" Ariel from The Little Mermaid approvingly bats her eyelashes after another talking point advocates tougher immigration enforcement. Michael Scott, the bumbling boss from The Office, leans forward to hear more about the GOP's plan in another talking point.
Ms. Mark-Viverito has not been shy about criticizing House Republicans on a number of issues, particularly immigration. She's a strong supporter of President Barack Obama's executive order that would protect millions of undocumented immigrants from deportation—which the House has been railing against and is, in part, the subject of the press release. Locally, she has funded the representation of unaccompanied minors in immigration and family courts, and passed legislation ending the city's cooperation with the federal Immigration and Customs Enforcement agency.
"What's worse than their silly press release though is that the legislation it's promoting effectually proposes mass deportations of undocumented Americans. By putting out statements and legislation like this, Chairman Goodlatte and House Republicans once again show that instead of committing to real, comprehensive immigration reform that creates a pathway to citizenship for millions of undocumented American they would rather continue their pro deportation, anti-family policies," Ms. Mark-Viverito said. "It's truly shameful."
The House Judiciary Committee did not immediately respond to a request for comment.