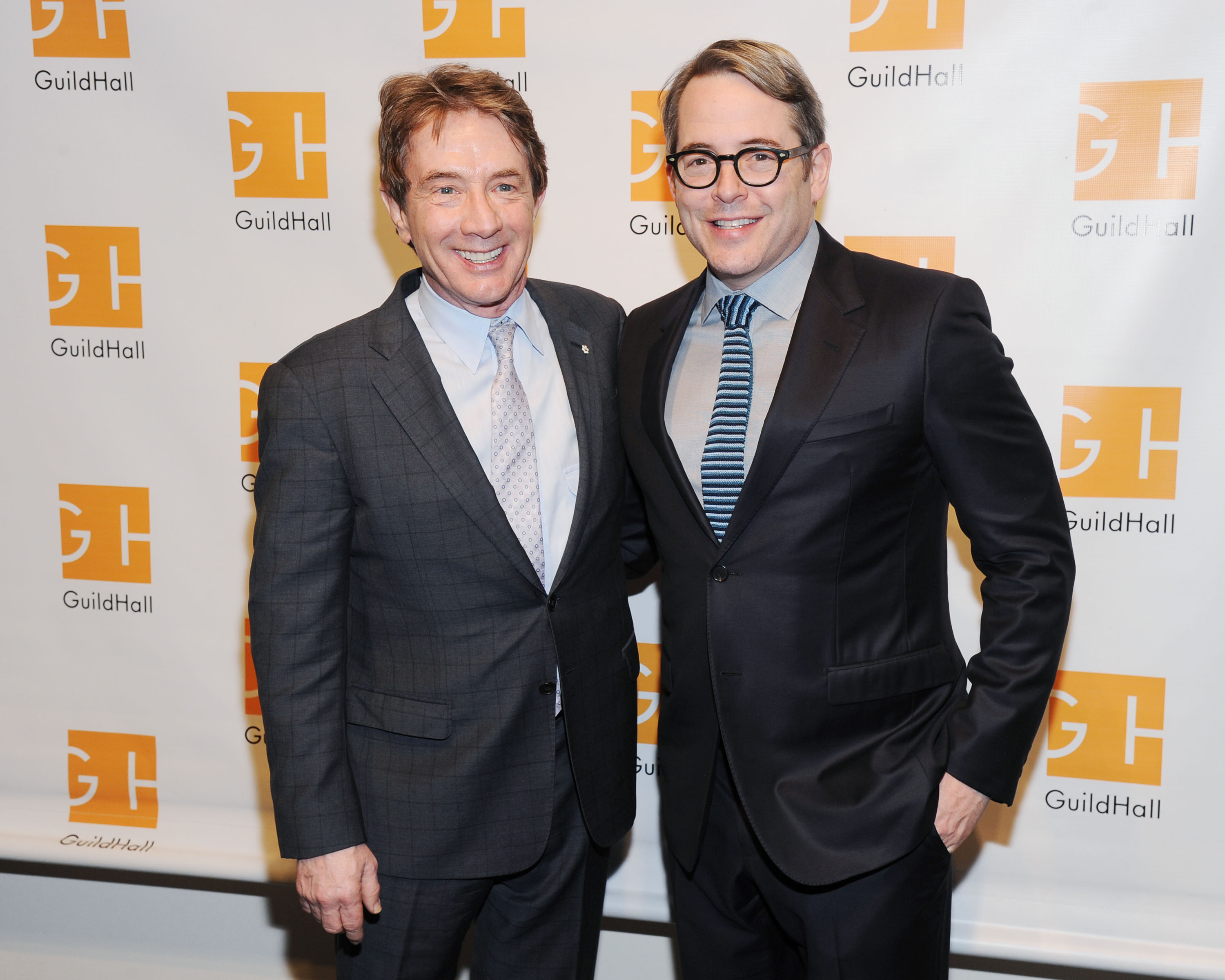 The little playhouse in East Hampton was busy fund-raising in a big way on Monday evening as Matthew Broderick was honored by his lifelong pal, Martin Short, who he currently co-stars with in the meta-stage comedy It's Only a Play. 
"It's actually more than a thrill," Mr. Short ribbed. "It's a complete and utter obligation. When you do eight shows a week with someone, nothing's more thrilling than to have your day off with a co-worker." He went on to quip that Mr. Broderick's getup for the evening, a simple suit with thick horn-rimmed glasses, looked like "a bouncer at a lesbian bar." 
"That was really nice—most of it anyway!" Mr. Broderick said. "It's nice to have someone to come home to and discuss the day [with someone] who understands what the work [on stage] is like," the former Ferris Bueller star added, on the topic of life with his wife Sarah Jessica Parker. In all, the evening raised over $450,000 for the one-of-a-kind coastal playhouse. 
"I can't believe my mom started a Cruz chant," footballer Victor Cruz said taking the stage the next evening at the Fielding Dreams Gala, benefitting the Randall's Island Park Alliance at The American Museum of Natural History. Today Show host Willie Geist and super-socialite Christine Mack took on hosting duties.
"I've been living in New York for so long, but only noticed Randall's Island from the [RFK] Bridge one day," Ms. Mack admitted. "Now that place is our backyard!"
Wednesday's relaxed Lincoln Center Education Gala was no average affair for the usually black tie-clad venue. Broadway fixture Brian Stokes Mitchell, known for his Tony Award-winning role in Kiss Me Kate, entertained and was joined on stage by the LaGuardia High School show choir for his closing number. 
"I just came to hang out with some friends and ended up seeing some amazing performances," Saturday Night Live alum Rachel Dratch said during dinner. "As an actor you're always thinking about your next audition, but tonight we took a step back and valued just why we're all here."
Bonobos CEO Andy Dunn brought along his mom Usha, while fundraising power couples included Lincoln Center Institute Chair Ann Unterberg with husband Tom, Susan and Jack Rudin, and the evening's honorees, Diana and Joel Peterson.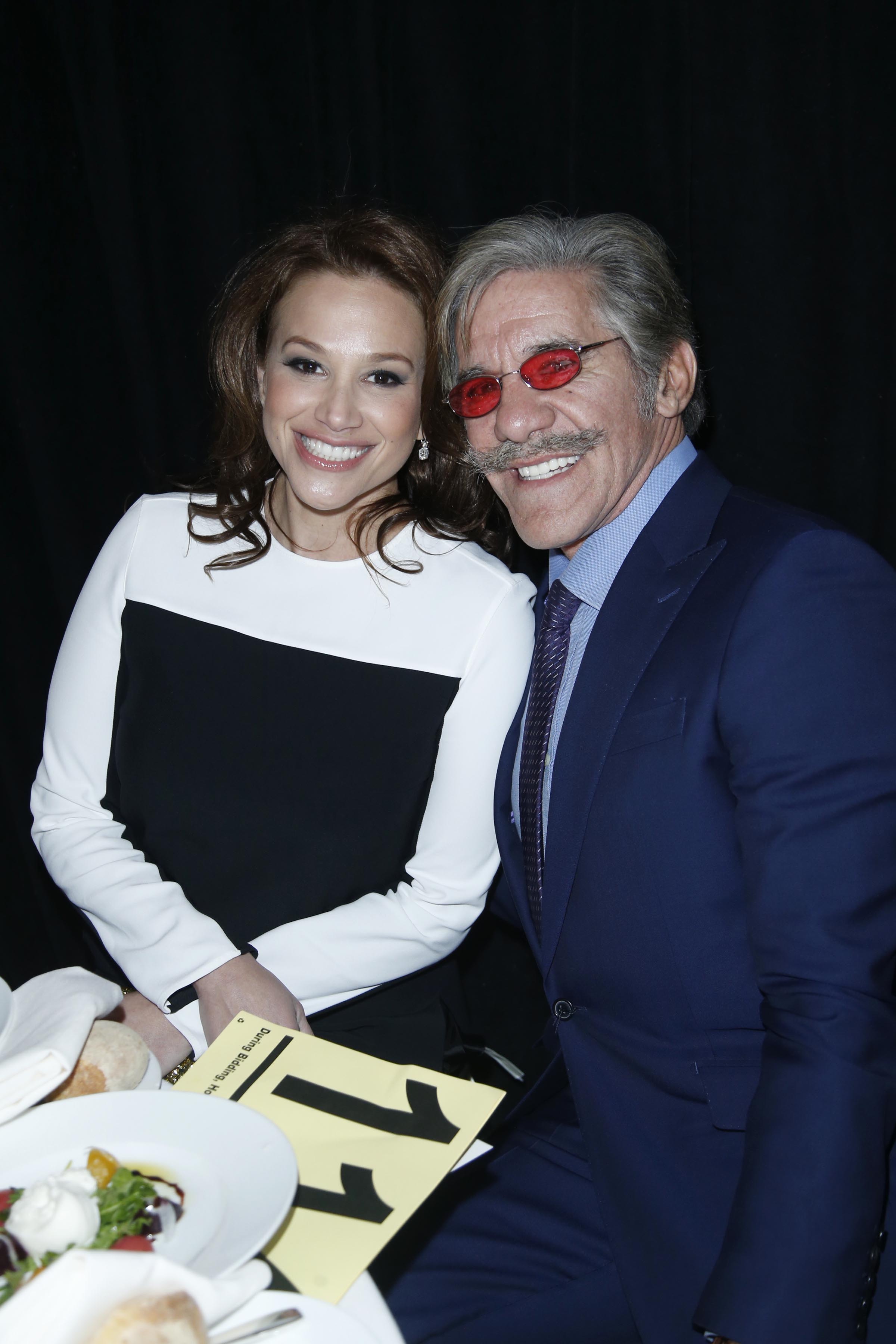 The Love Heals Gala benefitting The Alison Gertz Foundation for AIDS Education set up shop at the Four Seasons restaurant the next night. A late-arriving Jessica Stam snuck in during Dini von Mueffling's opening remarks, while Mindy Grossman and husband Neil departed before dessert to catch a flight to Indonesia to cash in on a trip they had won at the annual Love Heals Gala auction last year.
"It's totally coming full circle," Ms. Grossman said, decked out in head-to-toe studded Valentino. This year's auction, led by Hal Rubenstein, raised an additional $135,000 for the charity on top of the $450,000 already brought in by guests. Mr. Rubenstein served as master of ceremonies, and was later honored for his own contributions to the charity over the  year.
Fellow honorees included interior designing superstar, Eric Villency who was introduced by Geraldo Rivera, and blondie social sisters Molly and Eliza Howard. Comedy-biz couple Caroline Hirsch and Andrew Fox had no interest in the items on this year's auction block, though. Instead, Ms. Hirsch offered up an impromptu donation.
"I just want to give, I don't need anything in return," she said warmly while snacking on the Four Seasons' signature pink cotton candy dessert. The couple also revealed top-secret plans on their upcoming Stand Up for Heroes Gala, which always includes an appearance by local favorite, Bruce Springsteen, along with a slew of big-name comedians in town for the New York Comedy Festival, also spearheaded by the duo.
To end the evening, young attendees carried on further uptown to Beautique where  the after-party celebrating the release of acclaimed indie flick Kumiko was in full swing.  Film buffs Parker Posey, Norman Reedus and Lindsay Ellingson were in attendance. 
COCKTAIL OF THE WEEK:
Buried Treasure at Kumiko after-party
2 parts Qui Platinum Extra-Añejo Tequila
1 part Aperol
1 part fresh lime
1 part fresh orange water
3 dashes of pineapple
Garnish with orange twist!