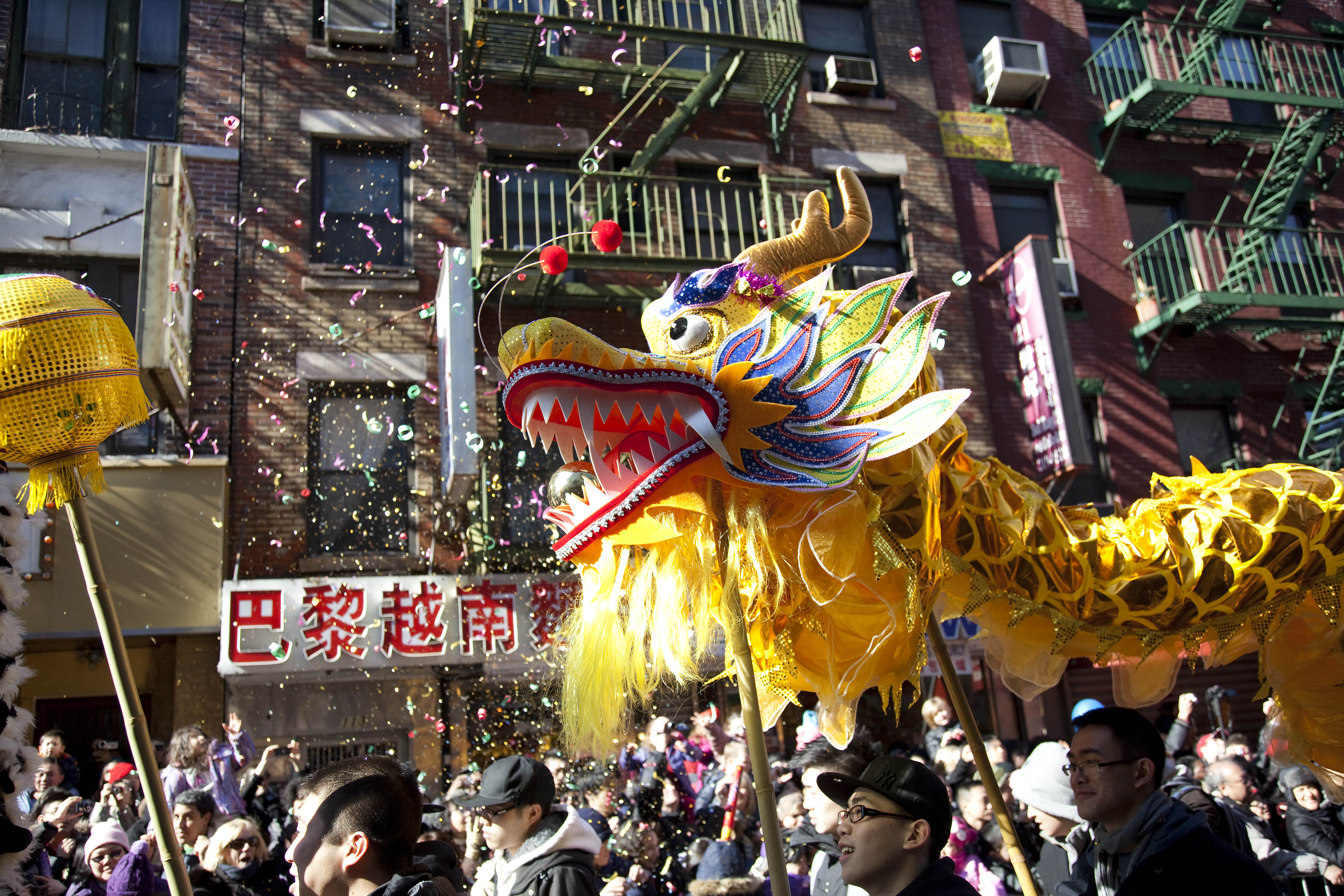 New York City's entire Congressional delegation signed a letter to Mayor Bill de Blasio asking that he honor a campaign promise make the Lunar New Year—celebrated in many Asian cultures—a public school holiday.
The 12-member delegation all called on Mr. de Blasio to give New York City school children the day off upon the completion of the 12th cycle of the moon's phases. The request comes just days after Mr. de Blasio integrated the Muslim holidays of Eid al-Firt and Eid al-Adha into the school year, as he vowed to do while running for mayor in 2013.
"We are pleased to see that the school calendar for 2015-2016 does indeed include Eid al-Fitr and Eid al-Adha as school holidays," the letter reads, stressing the academic pressures and difficulties Asian-American students face during their holiday. (A release arrived from the office of Congresswoman Grace Meng, the city's only Asian-American member of Congress.)
"However, we are puzzled and concerned over the absence of Asian Lunar New Year from next year's calendar. We sincerely hope you understand the community's frustration that students must now wait another year to celebrate with their families or face potential academic consequences of missing school."
The representatives pointed out that a full sixth of the city's public school pupils are Asian-American, and that the Lunar New Year is the most important holiday for many of them. They characterized Mr. de Blasio's failure to recognize the holiday as an injustice.
"Students of many other cultures and ethnicities rightly have off for the most important holidays they observe, and kids who celebrate the Lunar New Year should be afforded the same," they wrote.
The mayor said his office is still working on finding a way to incorporate the Lunar New Year into the Department of Education calendar, but is struggling to do so while meeting the state's mandated 180 school days. They referred to a comment he made last week after the press conference on the addition of Eid al-Firt and Eid al-Adha.
"I'm going to keep working on that with the chancellor," Mr. de Blasio told reporters. "What we've found in this process is that we are in a very tight situation, as I said, with the number of days that we have to achieve each year, so it's going to take more work to get to that. We remain focused on it, but it will take more work, because we have to balance a lot of factors."