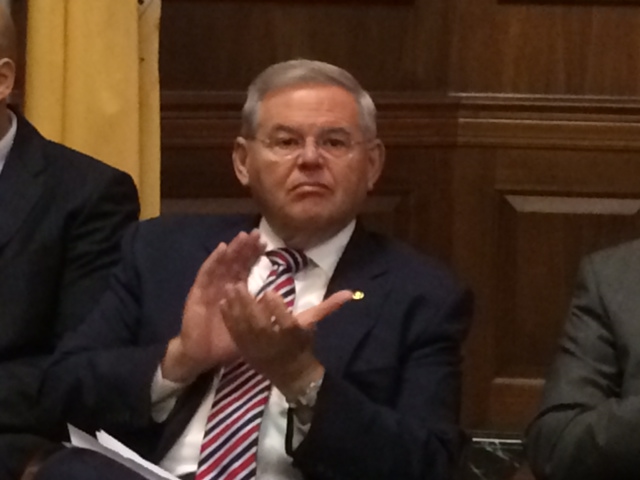 U.S. Bob Menendez (D-NJ) says he wants an investigation into the leak last week that federal prosecutors are preparing to smack him with criminal corruption charges.
"All I can say is leaks are in violation of the law," Menendez told Politico on Tuesday as he continues to face scrutiny over the news. "And I hope there is an investigation as to however, whomever is conducting such leaks."
Multiple news outlets reported Friday that the Justice Department was preparing to charge the ranking Democrat as part of a years-long investigation into whether he used his seat to illegally aid a political benefactor and longtime friend, eye doctor Salomon Melgen. Menendez has not yet been charged, however, leading some to wonder whether the leak — first reported by CNN and later confirmed by other outlets — was intended to undermine his career.
Additionally, Menendez's allies in his home Hudson County, as well as many other legislators in the state, have largely been supportive of him , despite the allegations.