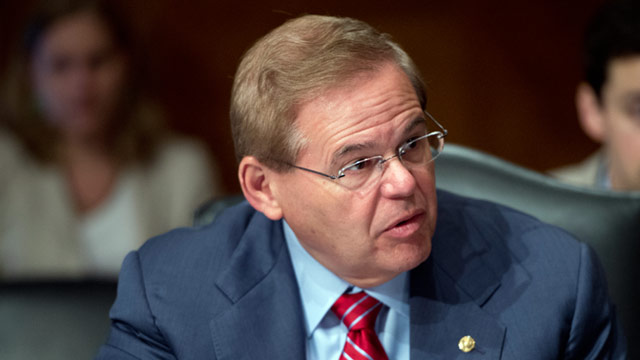 Moments after news broke that federal prosecutors could be planning to smack the top New Jersey Democrat with criminal corruption charges as early as within the next few months, U.S. Senator Bob Menendez's (D-NJ) Communication Director, Tricia Enright, sought to stomp out the fire.
In a statement, Enright denied the senator is guilty of any wrongdoing, calling his work in Washington "appropriate and lawful."
According to the report by CNN this afternoon, Menendez is facing charges that he used his senate office to push the business interests of Salomon Melgen, a Florida ophthalmologist, Democratic donor, and personal friend, in exchange for gifts.
"As we have said before, we believe all of the Senator's actions have been appropriate and lawful and the facts will ultimately confirm that," Enright said. "Any actions taken by Senator Menendez or his office have been to appropriately address public policy issues and not for any other reason."
At the same, she refused to acknowledge anonymous allegations, as the initial report has yet to be confirmed.
"The Senator has counted Dr. Melgen as one of his closest personal friends for decades. The two have spent holidays together and have gone to each other's family funerals and weddings and have exchanged personal gifts," she said. "As has been reported, the start of this investigation is suspect.  We know many false allegations have been made about this matter, allegations that were ultimately publicly  discredited."
"We also know that the official investigation of this matter is ongoing, and therefore cannot address allegations being made anonymously," she added.