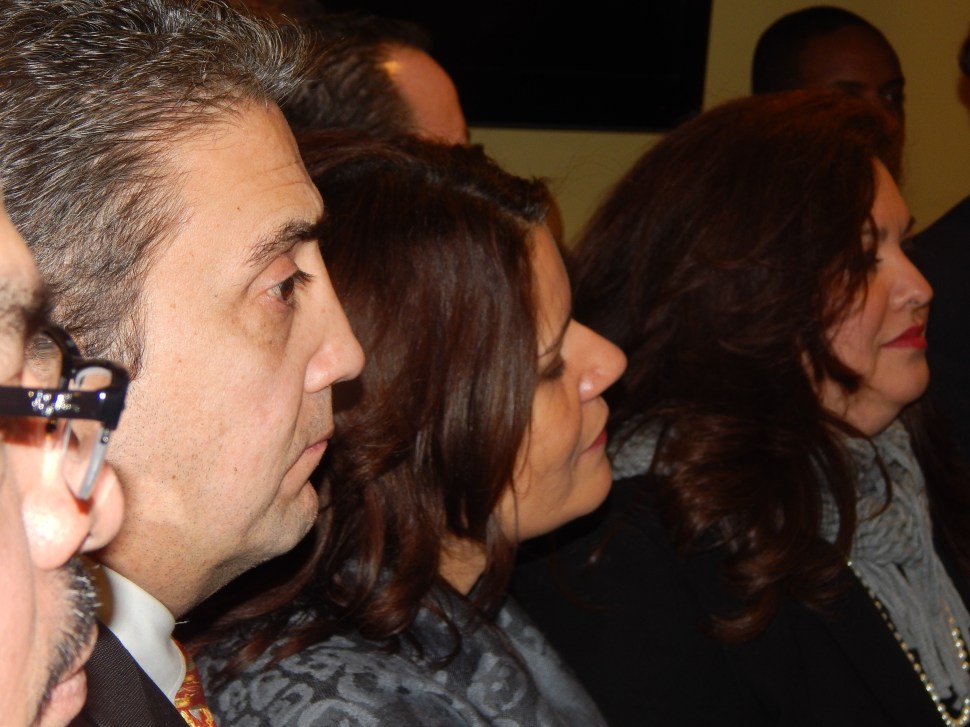 Elizabeth businessman Tony Monteiro today on filing day formally announced his intention to run for an Assembly seat in the 20th District's Democratic Primary.
"There has been too much inaction on too many issues of importance," said the Elizabeth Board of Education member. "We need Assembly people who are willing to face the challenges before us and find solutions."
Backed by the local organization run by Rafael Fajardo, the challenger is running against Assemblywoman Annette Quijano (D-20) of Elizabeth and Assemblyman Jamel Holley (D-20) of Roselle. A third team – Jorge Batista of Hillside and Vivian Bell of Union – is also running in the 20th District.
Monteiro and his allies had their best success challenging the power structure in the district in 2011, when they won the City of Elizabeth while losing district-wide, where the numbers out of the Union Twp. portion of the district prevented an upset of the incumbents. Joe Cryan was the incumbent then, running with Quijano. Now Cryan's the Union County sheriff and Holley is his replacement.
A spokesman for Monteiro said the candidate's running mate will step forward later today.
PolitickerNJ will have the name as soon as it becomes available.
A former Elizabeth councilman, Monteiro was arrested during a council meeting for protesting a tax increase the administration was trying to pass without comment. The Supreme Court overturned his arrest.
"I have a record of standing up for everyday people, addressing problems and finding solutions," Monteiro said. "Sadly, the incumbent Assembly people do nothing. I'll bet no one knows who they are and no one can cite a single achievement by either of them. Our district deserves better. We need active aggressive leadership.
"For example. Kean University is trying a backhanded land grab that will cost Union Township taxpayers over 4 million dollars. It's wrong and our Assembly people are silent. I won't be," he added. "During the campaign I will outline several proposals to help alleviate our tax burden. There are things we can do and we should be doing them, instead of ignoring a growing problem."
Monteiro is the CEO of a chain of four (soon to be five) restaurants.