The Somerset County Federation of Republican Women (SCFRW) has selected Assembly Deputy Republican Leader Nancy F.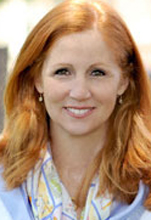 Muñoz as the recipient of its 23nd Annual Millicent Fenwick Award for Outstanding Public Service.
The prestigious award is presented each year to an individual who, likethe late  Fenwick, epitomizes distinguished public service, and serves as a role model for women.
"Millicent's life-long dedication to public service is inspirational. She never compromised her principles and always did what was in the best interests of her constituents. That's what made her such an effective leader in both the New Jersey Legislature and Congress," said Muñoz. "I'm grateful to [Assembly Republican] Leader [Jon] Bramnick for nominating me and the Somerset County Federation of Republican Women for this recognition. The Federation has an outstanding record of supporting Republican women in our state and helping them make a difference in the communities they serve.
"It's my honor to serve the people of New Jersey and, in particular, those in the 21st Legislative District," she added. "Improving the quality of life for our residents, by making our state safe and more affordable, is my top priority."
Muñoz will receive the award at a dinner reception on May 20 at the Raritan Valley Country Club in Bridgewater for her advocacy on issues affecting women, children and healthcare. She was the prime sponsor of the "Jessica Lunsford Act," which increased criminal penalties on those who commit sex crimes against minors. Gov. Chris Christie signed the bill into law last year.
Fenwick was a former member of the Bernardsville Board of Education and the Bernardsville Borough Council. She served as a New Jersey assemblywoman and as director of Consumer Affairs. At age 64 in 1975, she was elected to the U.S. House of Representatives where she was one of only 16 Congresswomen out of 432 members, and she served four terms. President Reagan appointed her as U.S. Ambassador to the United Nations Food and Agriculture Organization in Rome.