Located in an unassuming building tucked away on E. 109th Street, New York Common Pantry remains under the radar, but to many homeless and struggling New Yorkers, it's a lifeline.
On any given Wednesday, the basement of the building transforms into not only a cafeteria serving food but a place that provides everything from hot shower or a shave, to an appointment with a case manager.
Upstairs on the first floor, it's a flurry of activity as twenty or so volunteers pack grocery bags, sort vegetables, and deliver the finished products to those waiting in line downstairs.
When the New York Common Pantry–then named Yorkville Common Pantry–first opened in 1979, it served a total of 30 families. "There was a group of folks who came together from the churches and synagogues and decided they needed to do something about the people eating out of garbage cans," said Stephen Grimaldi, executive director of the pantry. "There was this common, collective, community response to this problem knowing that that there was power in numbers."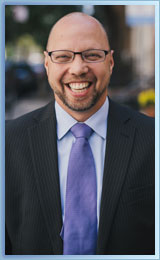 Since the time of its foundation, the pantry has grown enormously, expanding its programs to enhance the lives of those it serves. Dedicated to its mission of "reducing hunger throughout New York City while promoting dignity and self-sufficiency," the pantry is committed to establishing long-term independence for its patrons. It operates on the idea of caring for the whole person, which is seen in its wide variety of services offered.
"Over time, things have diversified, and we've really learned what people's issues are and how to solve them. In the past 35 years, we have evolved to an organization that has a paid staff and people who are professionals who have experience in social work, so we've definitely become a different organization," said Mr. Grimaldi. "But, we still carry this core value and mission to make sure people are still treated with respect and dignity."
As part of expanding their reach, the organization became a "choice pantry," meaning that the people can decide what foods to take home. Though this isn't fully a choice–they are constrained within each designated food group–it is a way of providing their patrons with dignity by allowing them some autonomy and independence.
At present, Common Pantry now provides services to 2,000 families with a total of 44,000 individuals, serving over 3 million meals and receiving about a quarter of a million visits annually. It offers grocery pick-up every two weeks, hot meals, brown bag meals, case management services, showers and haircuts, and a mailing address for the homeless. There are even cooking and nutritional classes through the Fresh Food initiative, which works with farmers in the Hudson Valley.
Last night, the organization hosted its 7th annual Fill the Bag Benefit at Gotham Hall. The event featured a silent auction, a wine wall, and seated dinner with performances. In the past, the event has raised up to 15% of its annual revenue–much-needed following recent cuts in the food stamp program.
The remaining revenue comes from donors throughout the year and a recent grant from the state which allows the pantry to keep its  programs running. These programs have demonstrated their efficiency–within a year, two-thirds of its patrons significantly reduce their use of the pantry–but the pantry has been experiencing an overwhelming increase in new families and individuals over the past few years. Luckily, the it runs like a well-oiled machine, largely due to its volunteers who log about 47,000 hours per year.
Beyond their commitment to the people they serve, the pantry wants to change public perception about organizations like itself.
"There's a stigma about coming to an emergency food pantry," said Mr. Grimaldi. "We want to break down that barrier."