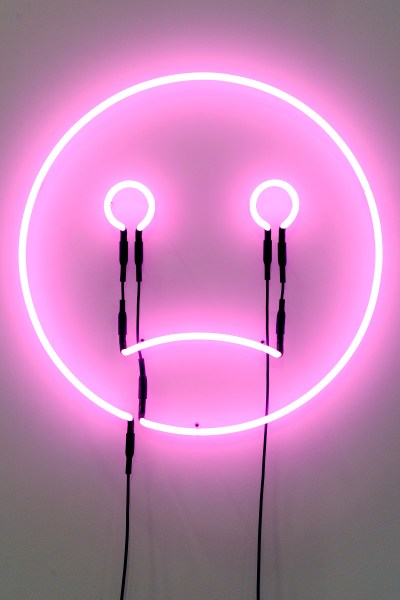 To walk into any art fair last Thursday—the peak of Armory Week, the city's most unhinged period of market madness—was to witness a top-shelf example of what I'll call Art Worldling. Outside the West Side piers that house The Armory Show: A scene from that classic Rock Hudson Arctic adventure, "Ice Station Zebra." Inside the piers: Cheery crowds buzzing around and getting buzzed on Champagne, pinging into each other like balls on a pool table—and I'm not talking about just the limo people, but folk who cabbed, bussed, even walked. And what did they see, exactly? Perhaps not much: It had by then become word-of-mouth wisdom that the main event, The Armory Show itself, had less of an "All the Fun of the Fair" feel, as there was a near absence of gargantuan made-for-Instagram artworks along the aisles, and way fewer crowd-pleasing stunts. Instead, the new popular wisdom had settled that there were two must-see satellite fairs, the first being Independent.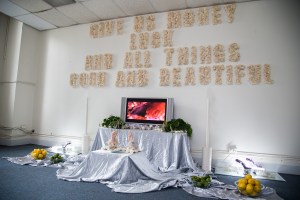 Well, of course Independent was essential. Like Cream, Independent was conceived of as a supergroup, with dealers Elizabeth Dee and Darren Flook and the curator Matthew Higgs locking into a groove like Clapton and Bruce and Baker. A statement from Ms. Dee's gallery noted that the fair had evolved "through conversations, collaborations and shared conceptual engagements as opposed to the application process that typically characterizes the contemporary art fair."
The process will have to shift come next year, and shift well beyond the application protocol. My tour of Independent was tinged with the knowledge that the fair's space at 548 West 22nd—the historic former Dia building, home to many a remarkable site-specific installation—was a goner, soon to be replaced by just what Chelsea needs: Another glimmering nest of luxury condos. This parochial twinge of New Yorkish melancholy was swiftly blown away by a blast of internationalism. Labor, a Mexico City gallery, was sharing a space with Supportico Lopez, formerly in Naples, now in Berlin, and Catherine Bastide from Brussels was showing the terrific New Jersey-born artist, William Pope. And, just beyond, was a seductive wall of A.R. Penck at Michael Werner, who has galleries here and in Mayfair.
"The younger artists are all looking at him," said Gordon Veneklasen, the gallery's New York director, referring to Penck, with the artist's works gleaming in the back.
And then more treats: A spread-out Sterling Ruby tapestry at Sprüth Magers and a splendidly domineering red, black and blue logo piece by Mark Flood at Peres Projects. Yes, it was all perfect. Holland Cotter in the Times praised the austere placement—no palazzo hang here!—and wrote that the fair "feels more like an art experience than a shopping experience." Well, yes. Or yes, but. Independent seemed so very consciously the crème de la crème—the phrase that gave Clapton his band name, as you know—and so sleekly sure itself, and with some of it, the topmost floor especially, looking to be curated to within an inch of its life, despite Mr. Cotter, it was hard to miss the rarefied but intense cry: Buy me!
The second must-see fair was Spring/Break. And one of the first things that struck me at Moynihan Station, the ancient one-time post office across from Penn Station, was that a lot of the stuff was both seriously Conceptual and seriously funny. How rare is that? In the one-note sterility of an art fair? Take Brian Belott's squidgy replicas of calculators stuck to the wall in the Exhibition A booth dubbed "Paradise Cafe," and curated by Olivia Smith. It's a short stroll down the abandoned office building's hallways to the Alexis Adler Archive. Alexis Adler was a girlfriend of Jean-Michel Basquiat, way back, before Andy got his hands on him, and she kept all of his scraps and pieces. The archive, which she kept in a safe deposit box, includes some of Basquiat's original hand-drawn postcards and sheets of paper upon which he had meticulously written down what would seem to be the drafts for what he drew on walls as Samo.
Considering the Brooklyn Museum's big spring show is exactly this—Basquiat's journals—she could probably make a fortune flipping these, but…
"I've held on to them, and I am not selling them at this time," Ms. Adler told me.
If there's a downside to Spring/Break, it's the high density of theoretical jargon in the gallery releases. Budding poststructuralist icons, these kids. But they come by it honestly. A booth curated by Chris Bors, "Free Market Economy," included work by Eric Doeringer, who I had previously seen selling his stuff on the street in Chelsea—he makes mini-replicas of work by art fair stars Christopher Wool, Wade Guyton, Julian Opie, and Damien Hirst. There was also a canvas by Bors himself, a word painting THIS IS NOT A FUGAZI. Was it a highbrow trap? Definitely? Definitely not? Both?
Upstairs was a double room created by Daniel Kent and John Gordon Gauld, with the imprimatur of that rapscallion bad boy, Dustin Yellin. They were scribbling naughty messages and handing them over to passersby, messages that don't exactly contain theoretical jargon. "BAZAAR TEENS LOVE YOU," for instance, and "ART IS POOP." Or did I invent that one? Does it matter? The floor was a mess of plastic packing peanuts and there were slices of white bread nailed to a wall, and five white telephones upon which you could listen to Mel Gibson arguing with a movie wife.
Then to another room, where Joe Kay of the Bruce High Quality Foundation University was talking to a small group about starting a Debt-Free Art Fair—and after something like Spring/Break, where else could we go?  In the meantime,  Mr. Kay was making some cogent and sharp-edged points about the art economy generally. Spring/Break was the art world at work. And also at play. Great.