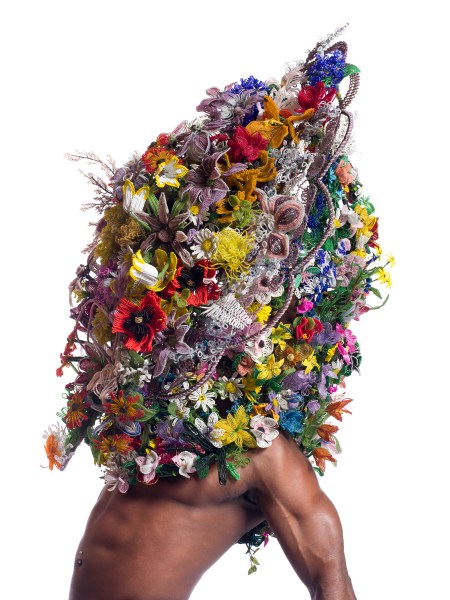 Get ready Detroit, Nick Cave is coming for you—Soundsuits in tow. For the next seven months, the Cranbrook Art Museum and the greater city of Detroit will play host to the artist's most ambitious project to date. Mr. Cave, a 1989 graduate of the Cranbrook Academy of Art, will return to the city this spring to launch a museum exhibition of massive scope, titled "Nick Cave: Here Hear," which will also include a series of free city-wide public performances and staged events beginning in April and running through October.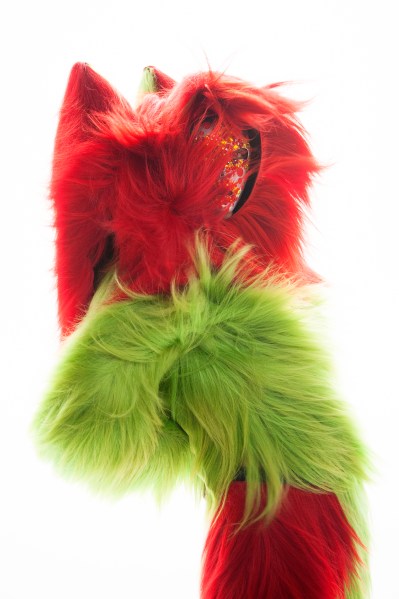 Mr. Cave's pseudo-residency is fueled by the personal philosophy he describes as "collective dreaming," an impetus for drawing on community-driven and locally produced site specific projects. "My goal is to work with these groups and those who live in and love the city to reimagine Detroit as an always-surprising environment of creativity, excitement, and engagement. My dreams for the city are big, because I believe it is important for Detroit to be dreaming ambitiously at this moment about its own future," he said in a statement.
"Here Hear" kicks off April 10 with several "pop up" photo shoots where Mr. Cave will perform in one of his Soundsuits. The suits were first created by the artist in 1991 as a response to the beating of Rodney King, and incorporate influences from African art, armor, found objects, and textile elements that form a dynamic, wearable second skin. Performances will start at the Peristyle at the Cranbrook Art Museum and continue on to neighborhoods like Mexicantown and Brightmoor, as well as the African Bead Museum and Eastern Market. The museum will tease out clues to performance locations on social media as they happen, and the photos will be compiled into a book later this summer, titled Nick Cave: Greetings from Detroit.
The core exhibition for "Nick Cave: Here Hear" will open at the Cranbrook headquarters June 20 through October, and showcase approximately 30 Soundsuits, seven newly commissioned artworks, and a performance at the historic Redford Theatre. The exhibition's "Map in Action" room will serve as a hub for the ongoing performance series and wearable Soundsuits, which will rotate through the exhibition while not being used for performances.
"The ambitious scope of 'Nick Cave: Hear Here' was designed to make a significant impact at the museum and throughout the city of Detroit," said Laura Mott, curator of Contemporary Art and Design at the Cranbrook, to the Observer. "A majority of the public performance series include working in collaboration with local residents, performers, musicians, non-profits, and students—as a city we're not just observing, we are participating."
Mr. Cave's Detroit takeover will be punctuated by several crossover events with local organizations, and participation from local residents. From July through August, the Cranbrook Art Museum will partner with the Museum of Contemporary Art Detroit to present three Dance Labs choreographed by the artist; he'll collaborate with LBGTQ teens from the Ruth Ellis Center in Highland Park to create the performance Up Right Detroit in July; and in September he'll work with students from the Detroit RiverFront Conservancy and the Detroit School of Arts to debut Heard Detroit, a performance featuring 30 life-size horse sculptures that will be operated by 60 high school dancers. His live performances will conclude with Figure This: Detroit, a large-scale public show at the Masonic Temple on October 4.