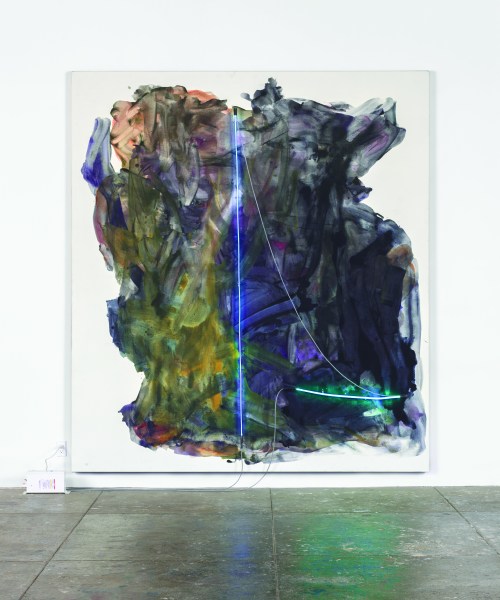 Today's global market for contemporary art sparks words like "insane," "frenzied" and "unprecedented." Buyers old and new have been active and omnipresent, and will gladly line up to buy fresh creations from the must-haves of the moment.
Some of these collectors enjoy the game of speculation, hoping that at least a few of the artists they buy will go on to become auction darlings in the mold of Christopher Wool or Mark Flood, while other collectors actually enjoy purchasing artworks based on their exceptional aesthetic and conceptual merit (go figure!).
But one thing all of these collectors have in common is that they have to pass through the ring of fire that is the art dealers. These businessmen and women mete out precious artworks with care, hoping to stave off flippers, place work in the "right" collections and foster lifelong careers for their stars.
With that in mind, here are three artists who will be exhibiting during Armory Week. And while you should never say never, collectors should be warned that their ability to procure an artwork by these talents will be hindered by some mix of high demand and short supply. But few art-worlders shy away from a challenge, right?
Torey Thornton, 24, Brooklyn, N.Y.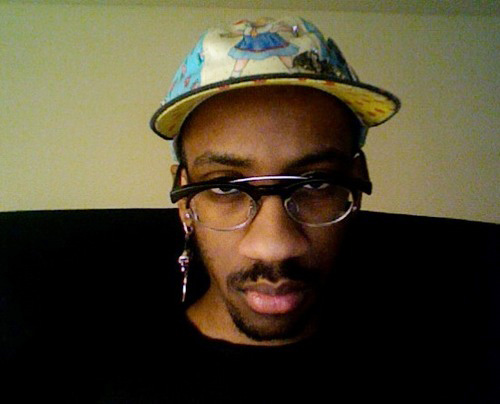 The ridiculous demand for this artist's work was recently highlighted by the fuss that ensued when prominent art collector Stefan Simchowitz posted in a fury on Facebook that he was considering suing the artist for not delivering (allegedly) promised work. Mr. Thornton was in Forbes Magazine's "30 Under 30" last year, but the fevered energy behind this artist isn't just media hype, it's mostly thanks to what critics have deemed his preternatural talent.
Mr. Thornton, who early in his career painted on found materials, has perfected a jittery drawing style that is part Milton Avery and part Jacob Lawrence, but with a childlike sense of design that gives his subjects a remarkably foreign appearance. He's also a gifted colorist, steeping his ramshackle narratives in an otherworldly palette that is unrivaled, particularly in Contemporary figurative painting.
After attending Cooper Union and working on the motley crew of assistants at Dan Colen's studio, Mr. Thornton quickly found an eager audience thanks to a successful solo show at the downtown gallery-cum-bookstore Karma in 2013.
Institutions like The Hammer Museum in L.A. and The Nasher Museum of Art at Duke University in North Carolina have already scooped up paintings, and London gallery Stuart Shave/Modern Art recently brought Mr. Thornton into their well-regarded stable. They will present a solo booth of Mr. Thornton's paintings at Independent (opens March 5) at a relatively affordable price point: Between $10,000 and $30,000.
But good luck getting one of your own. "His show at OHWOW in Los Angeles sold swiftly," says L.A.-based art adviser Sharon Zoldan, "and the pseudo-collage paintings [he makes] have been nearly impossible to get a hold of."
Mary Weatherford, 51, Los Angeles, Calif.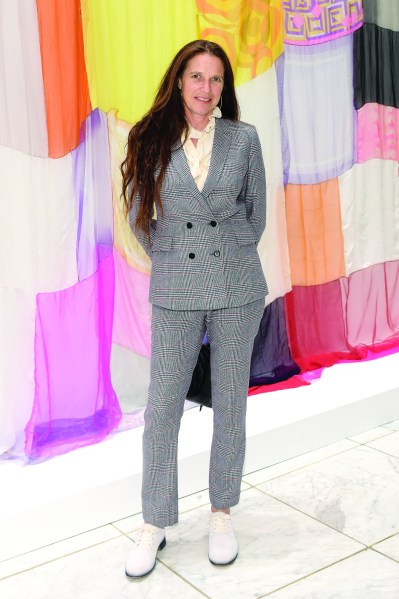 A clear standout in the current Museum of Modern Art exhibition "The Forever Now: Contemporary Painting in an Atemporal World," Ms. Weatherford is now on the tips of many collector's tongues. But then again, the artist has been considered a prominent talent ever since moving back to her home state of California in the '90s from New York. It was only after the addition of Ms. Weatherford's now-signature neon contours to her hazy abstractions—an aesthetic drawn from the smoggy yet electric aura of Los Angeles—that this artist's popularity shot into the stratosphere.
After a show of these breakthrough works at the savvy nonprofit LAXART, David Kordansky moved quickly to sign her to his star roster that already included Jonas Wood and Rashid Johnson. A slew of smart museums including MoMA have purchased these vexing artworks, which now sell for between $40,000 to $80,000. But obtaining one for yourself is no easy task.
Aside from the fact that Ms. Weatherford's meticulous craft produces relatively few paintings a year, she also has accrued a loyal following, leaving little available for a large group of interested collectors. "I have been a friend of Mary's since the beginning of her career," said New York-based collector Tommy Frasca, "and I'm still loving the silkscreen piece I bought from one of her first shows. Even though they are much pricier these days, I inquired about her newest series and was quickly informed that there was a lengthy [waiting] list, which doesn't surprise me. She's a rare talent."
She will be showing a fresh batch of paintings with Brennan & Griffin in the popular Armory Presents section of the Armory Show, but expect that some are already spoken for.
Jordan Wolfson, 34, New York, N.Y.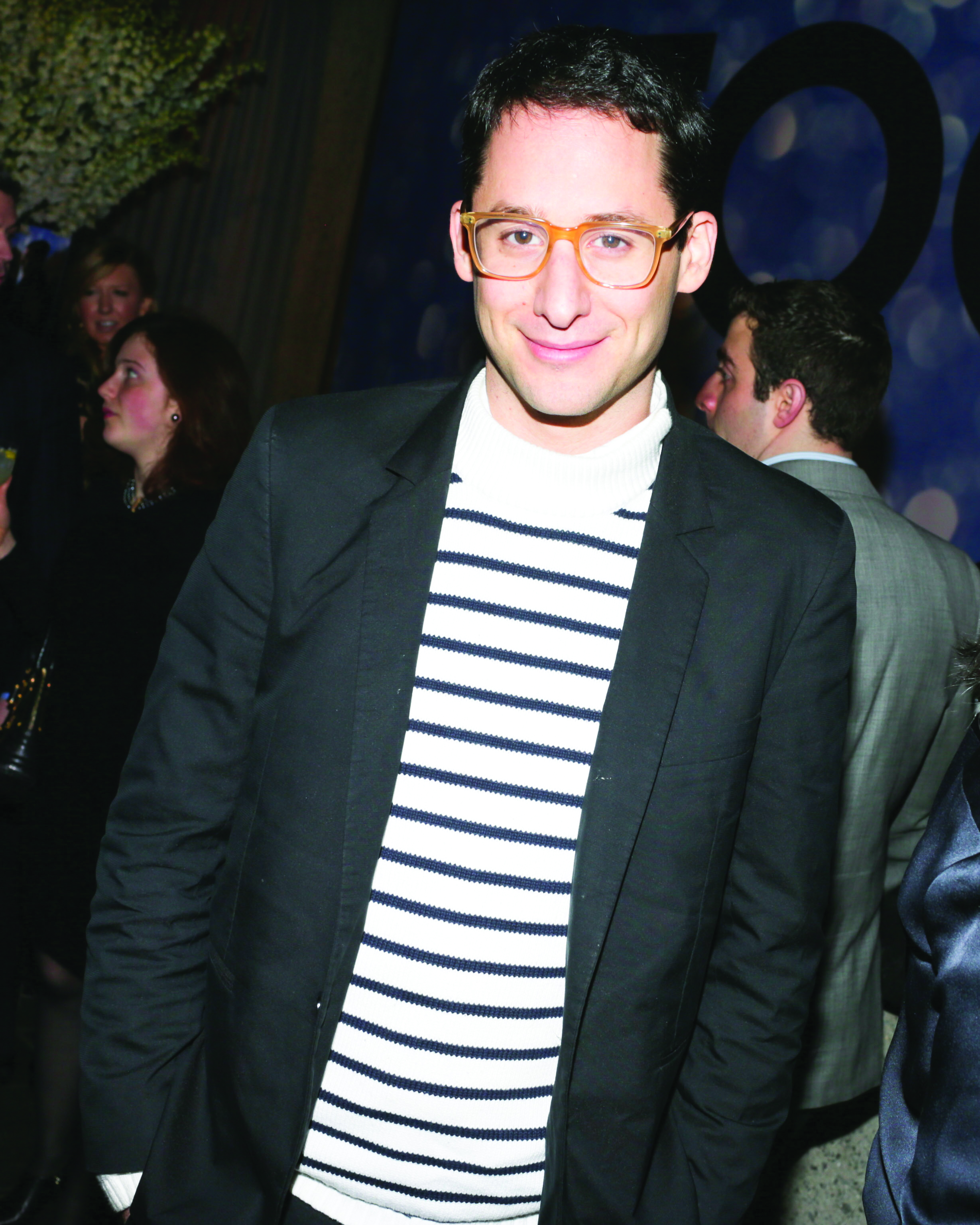 Mr. Wolfson has been showing his work internationally since graduating from the Rhode Island School of Design in 2003, and first made waves in New York with a knockout solo show consisting of one 12-minute film shown at the now defunct Alex Zachary/Peter Currie Gallery in 2012. The New York Times proclaimed that Animation, masks had "the hallmarks of a classic," thanks in part to its explosive use of color and sound. The artist also participated in "14 Rooms," which was curated by art-world gatekeepers Klaus Biesenbach and Hans Ulrich Obrist and presented during Art Basel in June 2014.
Mr. Wolfson teamed up with powerhouse gallerist David Zwirner to mount one of the most-talked-about exhibitions of 2014: A multimedia phantasmagoria that included an animatronic stripper (which now belongs to mega-collector Eli Broad), a bizarre cartoon/live footage mash-up projection and a suite of appropriated and collaged inkjet prints. Since then, Mr. Wolfson's demand has been through the roof.
Zwirner is as imposing a gallery as any, but there are other factors at play besides exclusivity when it comes to an artist like Mr. Wolfson. "Many of Wolfson's works either demand complex mechanical installation or are video/film works that require large dedicated viewing spaces," says Todd Levin, director of the Levin Art Group in Manhattan. "He does make some works that are more residential in scale, such as the inkjet prints on canvas in aluminum frames that are editioned in small numbers, but that is still a relatively small body of work. Because of this, there's not really much output by Jordan to date that an average collector is able to both access and live with." And with prices that start at $30,000 and top out at $500,000, the cost of Mr. Wolfson's works can be prohibitive.
But good news: For those of you that don't helm museums or private foundations, there will supposedly be at least one modestly-sized Wolfson in Zwirner's Armory Show booth this week. Odds are slim that you'll actually be able to get your hands on this artwork, but you never know … Luck can be a major factor in collecting, too.