After several seasons of trainers ruling Fashion Week, it seems the industry's tastemakers have finally tired of putting running shoes on the runway.
The craze began in January 2014, with Chanel and Dior popping sneakers on models' feet in their haute couture runway shows. Style stars adopted the look last spring. Chanel embraced trainers again—introducing a new knee-high varietal—for its now-legendary supermarket sweep presentation. Marc by Marc Jacobs' spring 2015 line was a sneaker-happy, post-apocalyptic logo fest. And fashion truly hit Peak Sneak in September, when Alexander Wang sent models down the runway in an entire collection that was sneaker-themed, with the rubber-soled purses to match.
2014 was the year of the humble sneaker becoming a high-fashion must-have. Street stylers had a few seasons' break from tottering around in platform high heels day in and day out. Working women could get away with Converse at the office. Gym bags got lighter as we just wore our sneaks all day instead of changing in and out for spin class. And off-duty models—well, off-duty models have always loved their Chucks and will continue to do so. Most of them are teenagers anyway.
But now, it appears designers have soured on the mashed-up, Frankenstein-y thrill that comes from putting top models in beautiful frocks paired with gym shoes. Normcore has lost its novelty. The current Fashion Month has passed its halfway point, and we have yet to see a high-profile instance of sneakers on the runway. Even Mr. Wang moved away from sportswear this go-around, veering more toward goth than health. The sneaker trend will not be leaving the streets for quite some time—activewear is currently booming, and crossover sportswear-meets-casual-clothes lines are still huge—but it is clear that the designers at the top of the heap have officially moved on.
Many women might be happy to wave all-day sneakers goodbye. For some, sneakers are difficult to pull off. This sounds paradoxical, as tennis shoes are the be-all and end-all of effortless and comfortable footwear. But if you are more of a rock-and-roll type, a boho chic goddess, or a lover of ladylike silhouettes, working a pair of Stan Smiths into your repertoire is not easy. Some people just don't look good in sneakers outside the gym. The 1980s career mom stereotype—the shoulder-padded and harried woman who seems perpetually mid-commute—is wearing bulky white sneakers for a reason. It can be tough to mix sneakers with street clothes if you aren't professionally stylish, like the aforementioned models.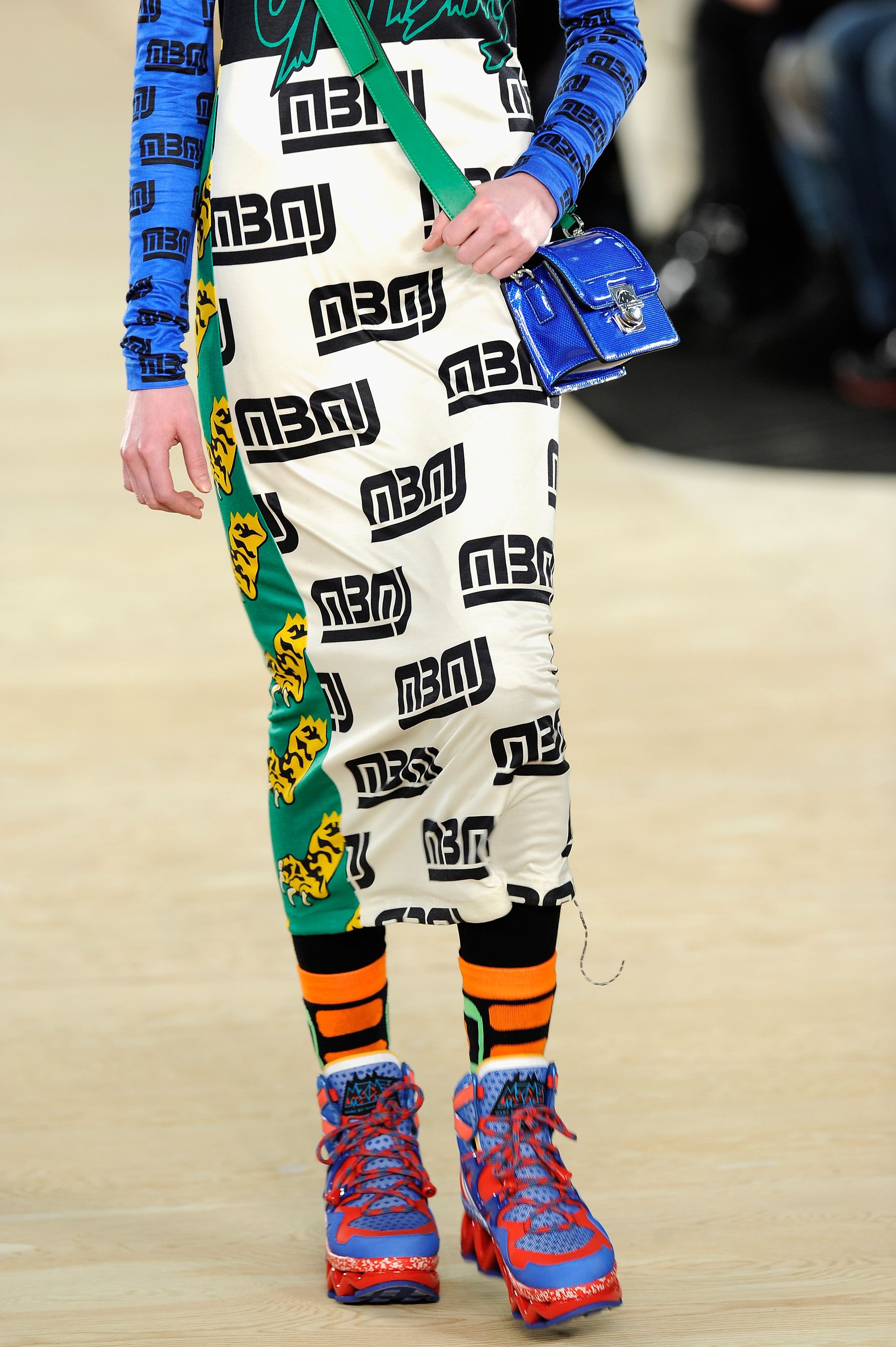 For those of us without a predisposition toward effortless sneaker-wearing, there might have been feelings of guilt as the sneaker reigned supreme on the runway and we failed to adopt it into our everyday lives. Isn't the sneaker trend supposed to be liberating? Why can't I adapt? Am I a sucker to the patriarchy because I'd rather wear heels than Nikes? Or am I simply *gasp* behind the times?
Of course, the truth is that sneakers are best worn by people for whom wearing sneakers comes naturally. So it is a relief that sneakers are stepping off of their high-fashion pedestal, returning to their rightful place as a no-fuss staple for people who welcome a break from stuffier shoes. (And if we're lucky, hybrid sneaker wedges and sneaker bags will be gone altogether.)
We will happily watch boots and pumps march back onto the runways, taking solace in the fact that although the Cara Delevingnes and Rihannas of the world look smashing in Dunks, one of the most perennially stylish women ever, Kate Moss, rarely wears trainers.