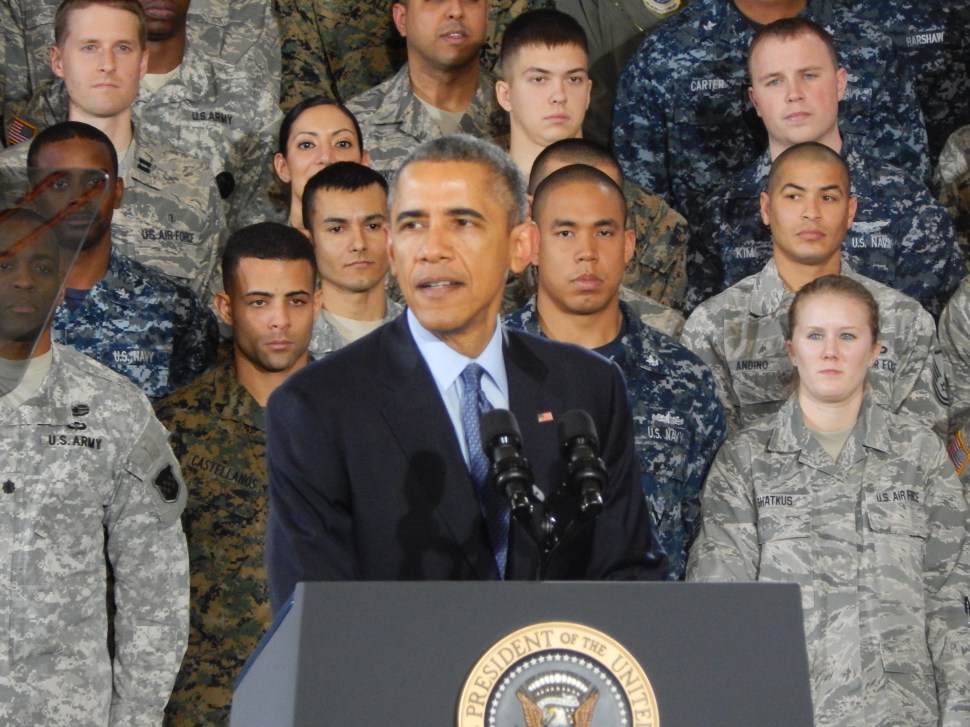 Although President Barack Obama has struggled for months with approval ratings in New Jersey, he is experiencing a slight bounce, according to his morning's Fairleigh Dickinson University PublicMind Poll.
While not back to where they were when he began his second term, Obama is pulling about as many supporters as detractors now. Forty-four percent approve and 41% disapprove of the president, unchanged numbers from January, and up slightly from last fall. Obama is doing particularly well among the millennials (59%) and non-whites (67%), two groups he depended heavily on for support in both of his elections.
"At the national level, the economic news has been better with unemployment falling and job growth more robust. People look to the president for economic stewardship, and healthy economic reports reflect well on any president. Complicating things is, of course, foreign policy and what to do about ISIS, negotiations with Iran over its nuclear program, and Russian aggression against Ukraine. These ongoing problems no doubt temper a public opinion rebound for the president in New Jersey," said Krista Jenkins, director of the poll.
Also, just as voters perceive the direction the state is headed negatively, half say the country is headed down the wrong track (52%) with a little more than a third (37%) who believe it's going the right way.
The Fairleigh Dickinson University conducted the poll of 790 registered voters in New Jersey by telephone with both landline and cell phones from February 23 through March 1. The margin of error is +/- 3.5 percentage points.