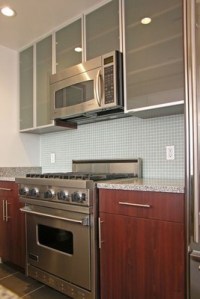 Well, this is odd. Usually when a Russian oligarch–or the descendants of a Russian oligarch, or the girlfriend of a Russian oligarch, etc.–invests in a Manhattan penthouse (or two), he does so under the cover of a shell corporation, preferably one whose name gives no hint as to the true buyer's identity. Oh, there might be a name, or names on the deed. But they will generally belong to highly paid middle men. And we real estate snoops will be left to look upon a shining lair of glass and marble, with nothing to do but speculate about who might be moving in–or at least visiting a few weekends a year.
The case of Pavel Khodorkovsky and his wife, Olesya, then, is an aberrant one. For Mr. Khodorkovsky, the son of former Yukos chief, prisoner and wealthiest man in Russia, Mikhail Khodorkovsky, has just spent $3.76 million on a pair of West Chelsea penthouses at 555 West 23rd Street, according to city records, brandishing no name but his very own. (Pardoned in 2013 on charges of theft, the elder Mr. Khodorkovsky, whose 11-year prison sentence was widely viewed as an instrument of political retribution, is currently based in Switzerland, in somewhat reduced but still lavishly comfortable circumstances.)
As that price and location–between 10th and 11th Avenues–suggests, the presumed combo-to-be doesn't appear all that oligarchic-ian. It's hard to say too much about it, though, as the transaction seems to have taken place quietly, with the seller, Gennadiy Rovner, offloading the units without the assistance of a public listing. It seems that the larger unit, a two bedroom, had been renting recently for about $6,500 a month, while the other condo, smaller by some 300 square feet, fetched something like $4,500. The place looks to be modern, with many big windows and views of the Hudson River and Empire State Building, but it's otherwise modest and fairly nondescript.
Last summer, Mr. Khodorkovsky, who runs an energy efficiency hardware start up, told the Wall Street Journal that his father had urged him to think bigger: "He keeps saying, you need to do a lot more diverse things, essentially…become a global energy services company." It seems to fair say that he's not quite there yet.