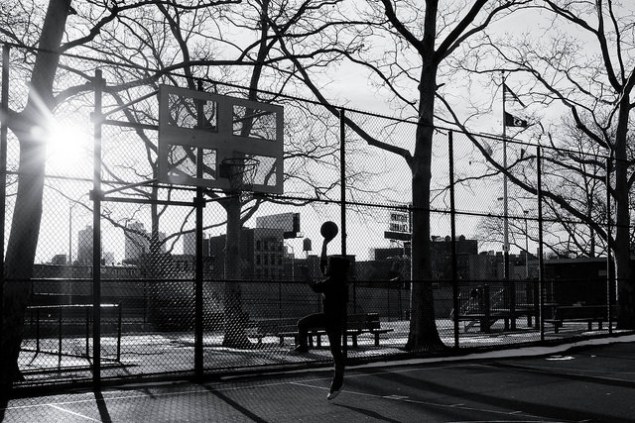 The astronomically-priced Kappo Massa got panned in the Times, so why do rich people—Vera Wang says she's been there 40 times already!—continue to flock to Larry Gagosian's Upper East Side eatery, asks the New York Post. What's the thrill in paying $28 for fried rice and $240 for maki rolls, to be eaten in a windowless basement? Basically, that you get to be around other people who can pay that much money to sit in a windowless basement! As for the bad reviews, publicist R. Couri Hay says: "These reviews are the revenge of the middle class. What they are complaining about is money and that they can't afford it."
Meanwhile, despite the management's earlier insistence that rumors of the 100-year-old Caffe Dante's closure had been "spread by a lunatic," Gothamist reports that it has, in fact, closed. According to a note left at the restaurant, it appears that they're trying to open somewhere else nearby. DNAInfo reports that another company has applied for a liquor license at the space to go with its full-service restaurant serving European fare.
Kyle Kimball is stepping down from his position as president of the Economic Development Corp., The Wall Street Journal reports. He plans to stay until June, but told the paper he wanted to seek another job without being secretive.
Was Carl Weisbrod out of line when he said last week that New York was unlikely to solve its affordable housing woes without a shift in federal funding policy? Maybe not the most encouraging news, but he was just being honest, Crain's writes, with figures showing federal housing aid to New York on a fairly steady decline during this past decade. Especially when it's considered a good omen that the Republican budget doesn't seem to be targeting even bigger cuts.
State support is also crucial to solving the city's housing woes, and homeless advocates tell The New York Times that the state's plans to shift more of the cost of supportive housing onto the city may hurt the progress that has been made in keeping the mentally ill from living on the streets.
An 85-year-old Little Italy woman is desperately seeking affordable housing after receiving an eviction notice from the Italian American Museum, who is ousting her from her $850-a-month apartment so it can expand, according to DNAInfo. The woman moved into the apartment, which was her parents, after divorcing in the 1950s, but after a lengthy previous legal battle, the unit was found not to be rent-controlled.
Is Mott Haven becoming a destination for New Yorkers priced out of the other boroughs? The New York Times notes that housing prices, at least, are attractive, even if rentals are not plentiful. And cautions that with 40 percent of the neighborhood's population living underneath the poverty line, there's good reason it's still affordable (and should remain so).