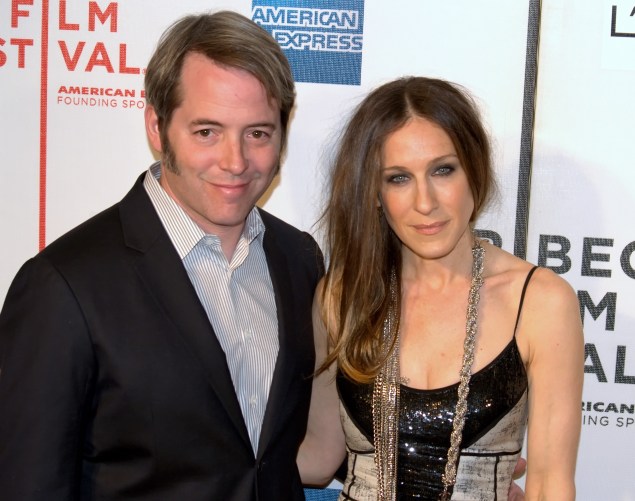 Robert Durst might be going to jail for good, but the real estate investment company he founded with his second wife Debrah Lee Charatan, BCB Property Management, is doing great, according to Crain's. Ms. Charatan is doubling the size of the company headquarters in Union Square to 8,000 square feet.
Sarah Jessica Parker's E. 10th Street townhouse has finally found a buyer, according to The New York Post. Ms. Parker's home, which made its market debut at $25 million, lingered there for an unseemly long period of time. It was last asking just under $20 million.
Montefiore's plans to build an ambulatory care center in Riverdale have been successfully blocked by Bronx assemblyman Jeffrey Dinowitz, Crain's reports, who specifically authored legislation to block the hospital's construction. Instead, the site will be used for luxury condos. The luxury development, which will be 14 stories tall as opposed to the health care center's six, was hailed by Mr. Dinowitz as a magnificent turn of events: "I am absolutely thrilled that Montefiore and Simone reconsidered what they wanted to do with that site."
When condo projects kill: a woman was killed walking through the West Village after she was struck by a sheet of loose plywood that flew off the St. Vincent condo conversion, The Wall Street Journal reports. The wood was traced to the Greenwich Lane project, being developed by the Rudin family and Eyal Ofer, who offered their condolences. According to The Journal, city records show other construction accidents at the site, including several  incidents of falling objects.
Maybe Steve Spinola isn't a huge NIMBY, after all. Yesterday, Yimby noted that Mr. Spinola, the head of REBNY, had poo-poo'd large-scale surburban development in Long Island towns like the one where he lives at a Crain's breakfast forum. But as Capital reported the outgoing lobbying honcho's remarks were a little more nuanced: "I have some concerns over that solution," Spinola said. "I'm not saying it shouldn't be done. But I live on Long Island. I'd like to see some suggestions of … affordable housing in some of the towns on Long Island. Not only has it been suggested, but there's been lawsuits to stop and it and so forth. It's not a simple process of allowing New Jersey and Westchester and so forth."
Last year, Gov. Cumono imposed an independent monitor on Castellan Real Estate partners, who own more than 50 rent-stabilized buildings in the city and had been found to use harassment to dislodge rent-stabilized immigrant tenants from buildings in gentrifying neighborhoods. But despite the intervention, they're still doing the same thing, The New York Daily News reports: "Six of the 12 Manhattan apartment buildings with the highest percentage of eviction proceedings in Housing Court last year, for example, were owned by Castellan." And in a conference call to their hedge fund investors, bragged of replacing 28 of 30 renters in a rent-stabilized Harlem building in just a few years.
Finally, don't expect to have any overnight guests if you expect to live in the Flatbush sublet whose judge-y Craigslist listing was discovered by Brick Underground. Other requirements include limited non-romantic friend visits, no messes or clutter, no drinking, no drugs, and being cool with being asked to leave at any time.