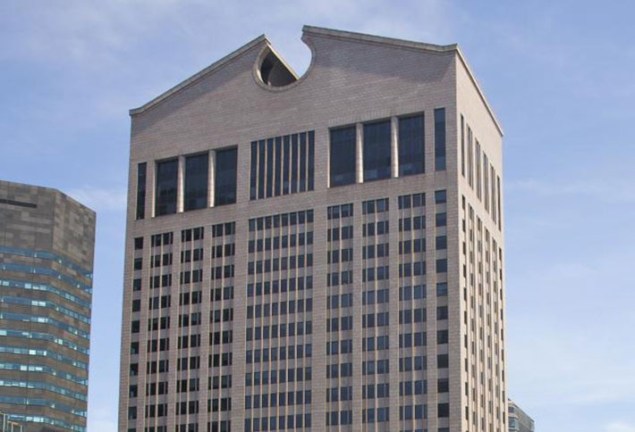 That $150 million penthouse atop Joseph Chetrit's Sony tower condo conversion will be the city's largest, at just over 21,504 square feet, according to The Real Deal. The next thing in luxury real estate, apparently, are McMansions atop towers in Midtown.
Just don't hold your breathe, warns Steve Cuozzo in the Post, citing delays and demurrals on a number of the mysterious developer's projects, among them the Chelsea Hotel (which Chetrit sold his stake in after considerabe acrimony between him and the tenants) and his five-year-and-counting reconstruction of a half-dozen four-story townhouses on East 76th Street into three luxury homes. Mr. Chetrit is a better flipper than a developer, Mr. Cuozzo argues, and the Sony conversion will be among the most complicated office to residential transformations to date.
As for construction projects that are getting started… spring is coming soon, even if it doesn't feel like it, and Two Trees has broken ground at the Domino Sugar site, according to Brownstoner. The first building will be going up at the site of the temporary Havemeyer Park, which the developer has promised to located somewhere else this summer.
Also coming to Williamsburg: a Nancy Kerrigan and Tonya Harding museum, which will be appointment only, as it will be located in two hipsters' apartment hallway, according to The Brooklyn Paper. The comedian/roommates who plan to open said museum were 7 at the time of the infamous knee incident.
The buyer of former Coach exec Reed Krakoff's $51 million townhouse is none other than Related honcho Jeff Blau, according to The New York Daily News. At least now we know who will be enjoying the gold snakeskin walls and spherical toilet. Or maybe not… apparently Mr. Blau and wife Lisa are busy renovating the magnificently renovated home.
Meanwhile, Brian Freidman, of scandal-tainted investment bank Jeffries, is the buyer of a magnificently-frescoed, $16.5 million co-op at 910 Fifth Avenue. Sadly, he is said to be gut-renovating the place as well, Curbed reports. Some people just don't know when to leave well enough alone.
In case you missed it, The New York Times' Thomas Edsall looks at what the gentrification of many American cities, along with the attendant migration of blacks from the urban centers to the inner suburbs and the rising Latino population, will mean for the Democrats and Republicans.
Looking back at a time before gentrification hit New York will be sparkly movie director Baz Luhrmann, whose TV series is about Bronx in the 1970s, according to DNAInfo. Because, you know, after making one movie about 1500s Verona and another about Bohemians in fin de siècle Paris, the director is ready to tackle an equally gritty subject in New York.
Know who else is getting squeezed out along with the middle class? Middle-class retailers like Gap, Wet Seal, J. Crew and Macy's, according to Crain's, which reports that the retailers are struggling with a client-base that prefers to either splurge on super-fancy items or save with bargain bin buys.
But here's a deal a member of the middle class can afford: if looking to be a boarder, someone in the East Village is looking to rent a "serious decent renter" a room for $550 a month, EVGrieve reports. And it comes with kitchen and bath access, an elevator, utilities and internet.