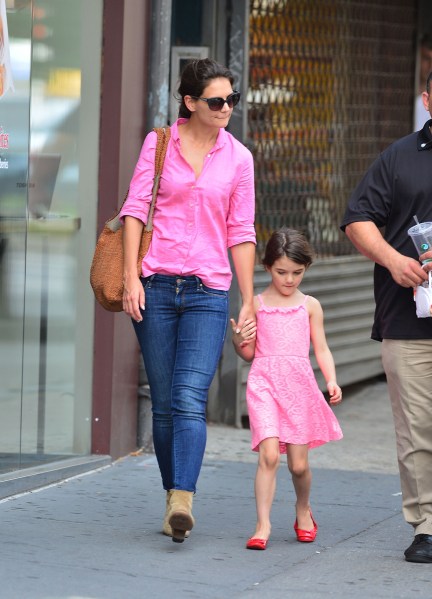 There are things I regret about my childhood. I wouldn't have quit dance. I would have started ice skating lessons before I was too tall/old/uncoordinated to have a shot at competition. I would have said yes to the talent scout who wanted to cast me on that soap opera.
And I would have lied when the piano salesman asked me if I would practice every day as my parents were buying a gorgeous baby grand. My 10-year-old self answered "No way!" That was enough for my father to rip up the check.
I think about that moment as I look at my own daughter. She's 5 and everything is still possible. She could be a pianist—or an astronaut or a dancer or a baseball player. Maybe she'll cure cancer. Maybe she won't. Either way, I want her to believe that if she wants to accomplish something, it's within her reach. Because it is, isn't it?
And that's where it gets tricky. Maybe she'll be a virtuoso, but how will we know unless we set her up with lessons? But what happens if I put her in lessons prematurely and she learns to hate the piano? Or what if I hire the wrong teacher who kills her joy of music? It means that not only will she never play at Carnegie Hall, but that she'll also never enjoy the solace of creating sounds to soothe her own soul.
And down the rabbit hole we go. Because as many roads as she can take, there are countless paths that close.
I've chosen that she'll grow up in the city. I've traded bike rides down the spacious cul-de-sacs of my suburban Florida childhood for museums, subway rides and playdates with neighbors whom we share a wall. Will she long for space and privacy and a life that requires a car? Will she be poisoned by living in the greatest city in the world? Will no other city ever live up?
I wrestled with the choices everyone makes for their children's education: Public vs. private; gifted vs. neighborhood; traditional vs. progressive. I worry that my choices will keep her from Harvard or cause her to fall behind her peers.
The doubts go on and on.
Because I set her on paths. Some are huge and some are trivial; all have her best interest at heart. I don't know if she'll appreciate these opportunities or if she'll have regrets or "what-ifs"… or worse.
I compensate by trying to expose her to as much as possible so that she'll find what resonates with her. We've tried dance and ice skating, soccer and tennis, gymnastics and theater, learning Spanish and Portuguese. Why did I choose those activities? Am I trying to thwart her regrets by making up for my own? Am I trying to create her in my own image? Or, even more likely, am I trying to mold my daughter into a person who is better than me—an idealized version without setbacks, only triumphs?
Consciously, I know that she'll need to experience hardship to savor joy. I want more for her than a mini-me. She's her own person with hopes, dreams and wants. But, how seriously do I weigh the desires of a 5-year-old, a child who, if given the chance, would survive solely on ice cream and mac and cheese? When does she know enough about the world to make her own choices? How can I respect and guide her into the strong woman I know she'll become?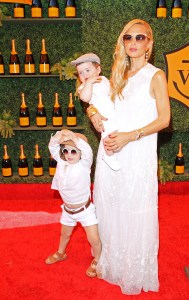 My parents are amazing in many ways and one of them is that they let me discover my own path. My mother probably would have preferred that I chose cheerleading instead of the school newspaper; that I master the piano she imagined in her living room. Even so, my mother and father supported my decisions with their words and actions.
I hope to follow their example—ideally, with more confidence than I feel in my darker moments.
So I push the doubts aside, and I ask my daughter what she wants. Karate, she blurts out. She wants to be a ninja, oh my. So she takes karate. Because I want the best for my daughter even when her choices trump my own.
If her passion for karate wanes, we'll weigh options for the next passion together. I want to give her the opportunity to create herself in her own image, unburdened by my hopes and fears. That means she may follow a path that seems crooked. Hopefully, the path will lead to a place where she feels happy, comfortable and loved, living a life that's better than she imagined.
Brandi Larsen works in book publishing and lives in Manhattan.

BRANDI LARSEN: My White Daughter's Cornrows—and the Sometimes Ugly Conversations They Sparked