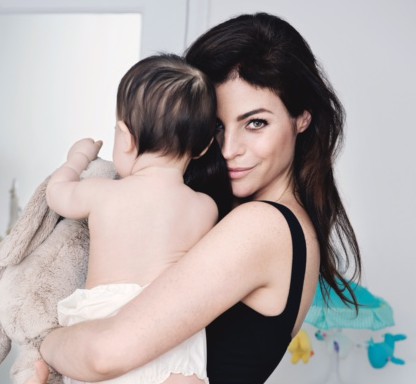 Just in time for Easter, Julia Restoin-Roitfeld–founder of chic mommy blog Romy & the Bunnies–has curated a capsule collection honoring the 75th anniversary of the much loved children's book Pat the Bunny. And for the occasion, she's teamed up with Charlotte Olympia, Bonpoint and aden + anais, to design shoes, clothes and accessories for both stylish mom and baby.
Published in 1940, Pat the Bunny was known as a baby's first book for generations, a staple in many babies' first sensory explorations. "I loved reading this book as a little girl," said Ms. Restoin-Roitfeld, who was one of those children. "It has given me and my daughter our own memories to cherish."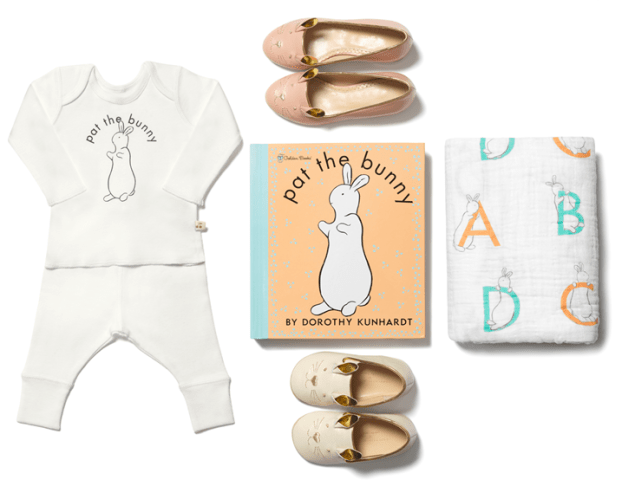 These days, Ms. Restoin-Roitfeld, knows the baby market well, and her website is a go-to spot for mommies-to-be who want to rediscover the world of style and beauty. The handpicked Romy & the Bunnies collection boasts ballerina bunny flats by Charlotte Olympia and soft muslin swaddles by aden + anais.
"The two styles I have designed, Patty ballet pump and Hop To It! sandal are delightful additions to my growing Incy collection for children," Charlotte Olympia Dellal said, before adding, "As a mother myself, I have read the book many times to my three children."
Bonpoint's embroidered cardigan and rompers are another high point of the collection, complete with irresistible screen prints and drawings of the famous bunny.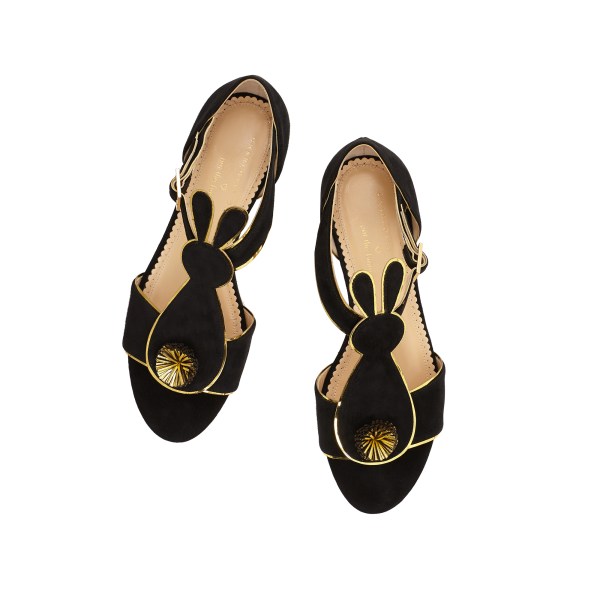 To snap up the collection, Romy & the Bunnies for Pat the Bunny is available at Harrods, as well as through Charlotte Olympia, Bonpoint and aden+anais.