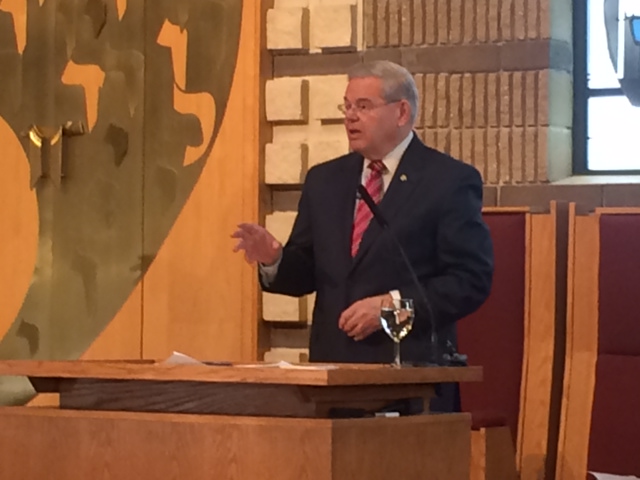 Nearly a month after the rumors of impending charges initially began, POLITICO reports today that an indictment in the federal corruption investigation of U.S. Senator Rob Menendez (D-NJ) is expected to drop Wednesday. More here.
"An indictment of Democratic Sen. Robert Menendez on federal corruption charges is expected as early as Wednesday, according to sources familiar with the case.

The FBI and the Justice Department have been investigating Menendez's ties to Dr. Salomon Melgen, a close friend and financial backer of the New Jersey senator, for months. It's not clear exactly what charges Menendez could face, although honest services fraud, receiving improper gifts, and misusing his office for personal gain are all possibilities, according to the sources. Both Menendez and Melgen have repeatedly denied any wrongdoing.

A federal grand jury in Newark has been hearing evidence in the case, although Menendez's legal team has resisted turning over some information to investigators, citing the senator's constitutional privilege under the Speech or Debate Clause, which protects lawmakers from legal action for legitimate legislative activities."
POLITICO's report is the latest in a slew of recent stories that allege the charges could come as early as this week, including for Melgen, the Florida optometrist Menendez counts as a friend.