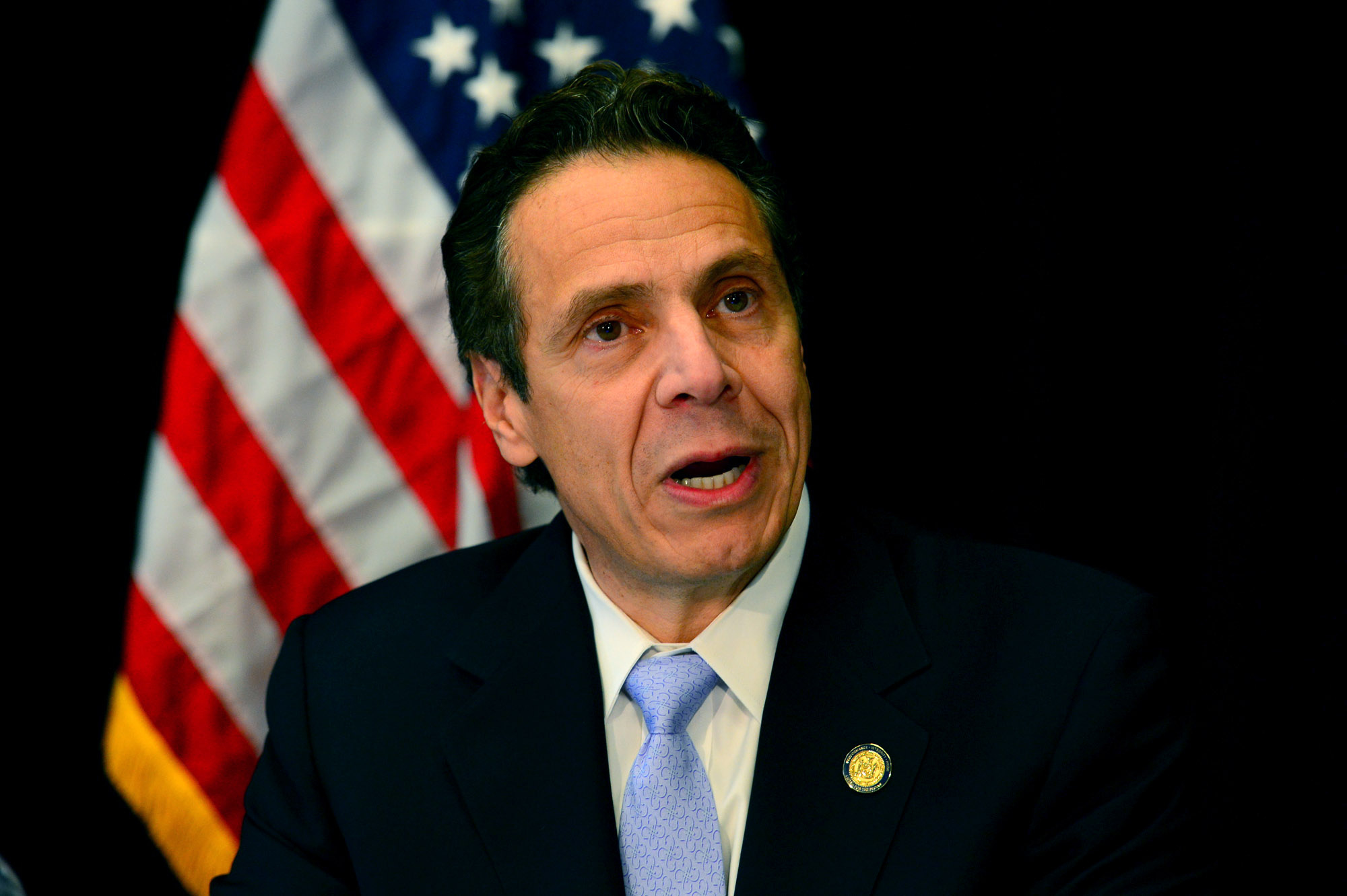 New York voters don't like Gov. Andrew Cuomo's plans for education reform—and it's dragged down his approval rating to a new low of 50 percent, according to a new Quinnipiac University poll.
Teachers unions in the state have slammed Mr. Cuomo in television ads, on social media, and elsewhere in the past few weeks, after he called for stricter teacher evaluations based on student performance on state exams and tying tenure to those evaluations. It seems that the push from the unions may are working with the public: 55 percent of voters said they trust the teachers' unions more than Mr. Cuomo to improve education, with just 28 percent saying they trust Mr. Cuomo more.
On education policy alone, Mr. Cuomo's approval rating is just 28 percent, with 63 percent disapproving of the governor's handling of education. And all the focus on education has made it a key issue for voters, with 24 percent saying it should be the top priority of the governor and legislature—bumping it ahead of perennial favorite issues like the economy and taxes.
The low marks did damage to Mr. Cuomo's overall approval rating, which fell eight points from 58 percent in December.
"Gov. Andrew Cuomo gets his lowest grade on education, which is the top priority for voters, a grade so bad it pulls down his whole job approval score. He's just at the 50 percent mark," Maurice Carroll, assistant director of the Quinnipiac University poll, said in a statement.
Mr. Cuomo's battle with the teachers' unions has also been something of a battle with Mayor Bill de Blasio, an ally of the unions who has advanced his own education reform plans that differ significantly from Mr. Cuomo's—particularly around charter schools and Mr. Cuomo's proposal to take over failing schools, something Mr. de Blasio has rebuffed.
But in some other areas where the governor and mayor have tussled, the voters back the governor. New Yorkers support raising the minimum wage, 73 percent to 24 percent, but more of them back Mr. Cuomo's proposal to do that than Mr. de Blasio's.
The governor has called for an $11.50 minimum wage in New York City, which voters back 68 percent to 27 percent. But Mr. de Blasio's plan for a $13 minimum wage split voters, 47 percent for and 47 percent against.
Voters also narrowly said Mr. Cuomo most the New York pol who closely represents their political views, with 26 percent naming him and 22 percent naming Mr. de Blasio.
"Cuomo by a nose in the battle for the ideological hearts of New Yorkers, but half of all voters aren't giving their hearts to either leader," Mr. Carroll said in a statement.
The poll was conducted from March 11 to March 16, and has a margin of error of 2.8 percentage points.