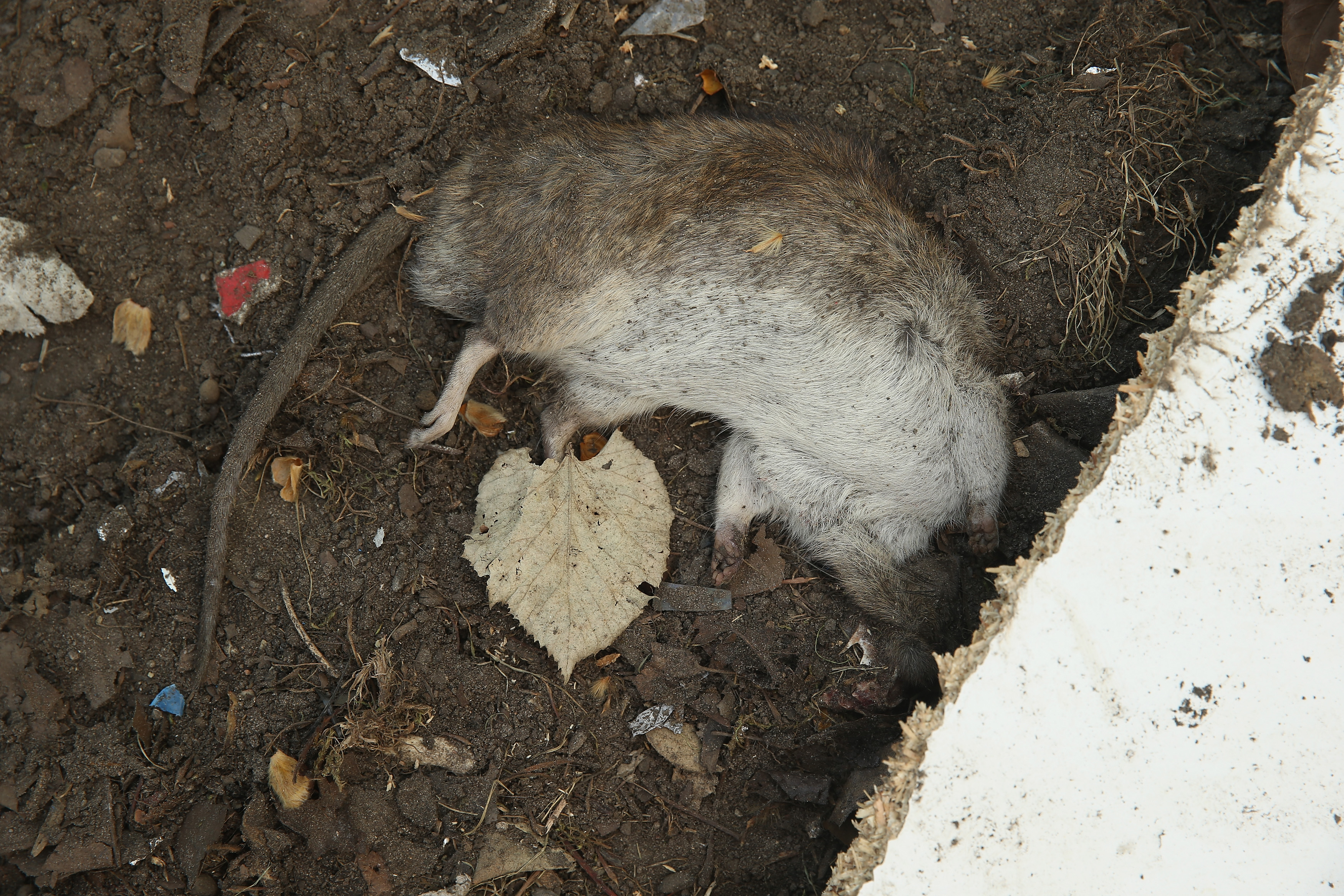 The City Department of Investigation released a scathing report today detailing what it described as "unsafe and unhealthy conditions" pervading the homeless shelter system.
The study—conducted at the behest of Mayor Bill de Blasio—surveyed 25 shelter facilities operating under the umbrella of the Department of Homeless Services and uncovered 621 violations of sanitation, fire and building codes and a population of residents complaining of discomfort, fear and unresponsive landlords and management companies. The resulting 45 page report is replete with photos of mold, rodents—living and dead—overcrowded rooms, smashed windows, ruined walls and rusted-out elevators and stairs, but also contains a plan to clean up the entire citywide network of 161 buildings housing 11,900 families.
"At its worst, DHS is turning a blind eye to violations that threaten the lives of shelter residents," the report said. "Many shelters operate with existing violations that make life unsafe for its children and family residents."
The study broke down the shelter system into three groups: buildings operating under the city's Tier II transitional housing program and providing private rooms, food and social services; former hotels converted into shelters; and "cluster" buildings where the city paid landlords to house the homeless. It was in the last category that DOI discovered the most desperate and disgusting circumstances.
"DOI investigators observed unsafe and unhealthy conditions including a dead rat in a cluster apartment where four children lived, the decaying smell of which permeated the hallways; roaches scattering as inspectors knocked on doors; garbage in the stairways and halls; and in one location, a puddle of urine in the building's only functional elevator," the report read, noting that the city's inspection task force uncovered 223 code violations in just five cluster buildings, ranging from trash-choked hallways to locked exits to "extensive vermin infestation."
Tenants in the cluster buildings also complained of a lack of security that left them feeling in constant danger.
Conditions at the Tier II and former hotels, however, were also far from ideal. The DOI inspectors found 168 violations at nine converted hotels for problems like lack of smoke detectors and fire extinguishers and fungal growth, as well as plentiful rats and mice. Residents reported being unable to get even basic repairs done at their buildings.
The city task force found that a number of the 11 Tier II buildings it assessed were operating contrary to zoning and building codes, and were providing only a minimal level of the social services the program mandates.
DOI also found that DHS had inspected 19 of the 25 buildings studied in the past year, but not closed any of them or forced landlords to make improvements.
The report laid the blame for the decrepit state of the shelter system upon previous administrations, but also found Mr. de Blasio had so far failed to reform the system.
"These problems are not new; indeed they are the inheritance of decades," the report said. "However, to be clear, these problems have continued and there can be no further delay in addressing them."
To that end, DOI laid out a series of recommendations, insisting that the city deploy its personnel to immediately fix all potentially dangerous problems at the shelters and for DHS to revise its inspection criteria—which at present does not give failing marks to any facility, no matter how bad the conditions.
The report also called for bolstered security and social services programs within the next three months. But the bulk of the proposal called for bringing landlords into contract with the city, and holding them accountable for repairs.
At 58 of the buildings operating under DHS' purview, landlords are compensated on an "emergency" day-by-day basis, which DOI maintains creates no incentive for property owners to do any kind of upkeep on the premises.
"With no contracts, providers and landlords are not subject to any competition, and are not held to enforceable contract terms that could, in theory, require them to maintain their buildings or make needed repairs, or else be subject to penalties such as rent reductions or fines," DOI lamented. "Not only are their no financial consequences to the providers and landlords for not correcting issues, but DHS does not follow up to ensure violations are corrected."
Noting that the per diem payments are also considerably more costly, DOI called for the city to create a plan inside of six months for bringing landlords into contract, and to devise a system for either forcing them to do maintenance work or for deducting the cost of repairs from the rent the city pays.
"DHS must commit to enforcing the contracts," the report said.
DOI said that DHS had agreed to its recommendations, and was already undertaking some reforms in response to the investigation.
The New York State Constitution guarantees shelter to all, and thus the city is legally obligated to provide housing to anyone who requests it.